Deadman Falls
See on 

youtube

: 

https://youtu.be/XGJfP3AFfzM
 Deadman Creek pours over 60' of solid bedrock amidst tall Douglas Fir trees, high in New Mexico's Black Range
<![if !vml]>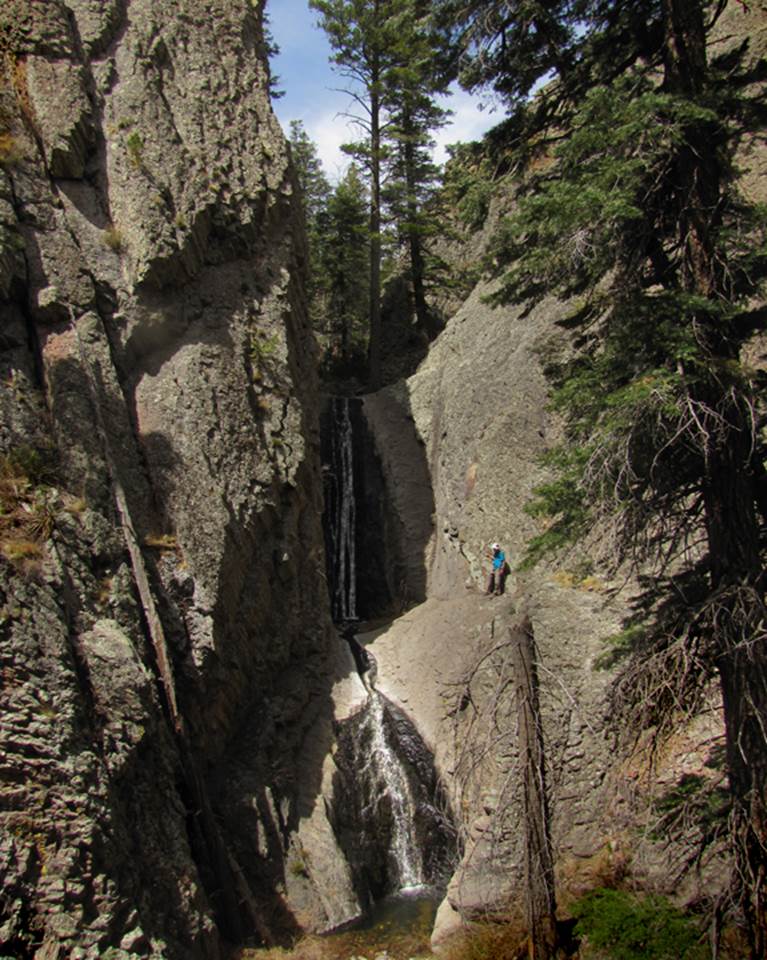 <![endif]>
Nate Bartnick stands on a dangerous ledge at Deadman Falls
Cascades flowing over clean bedrock continue below Deadman Falls
<![if !vml]>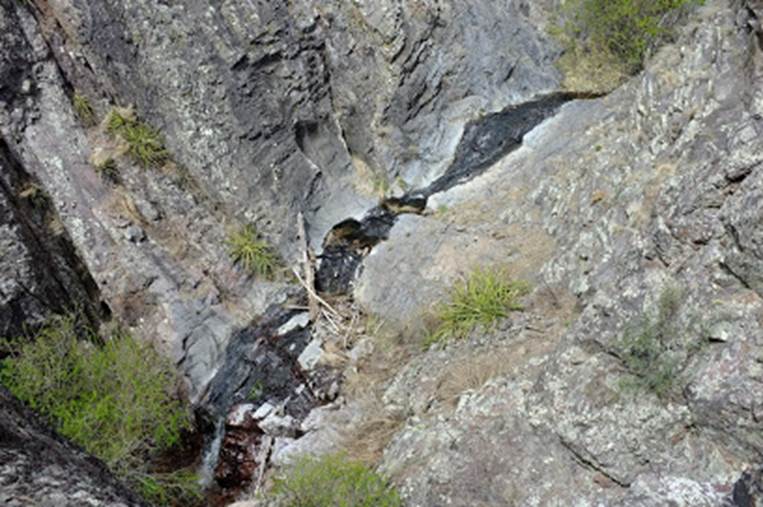 <![endif]>Nate Bartnick Photo
The lower most tier of Deadman Falls is this sweet 20 foot drop following a long string of beautiful cascades
<![if !vml]>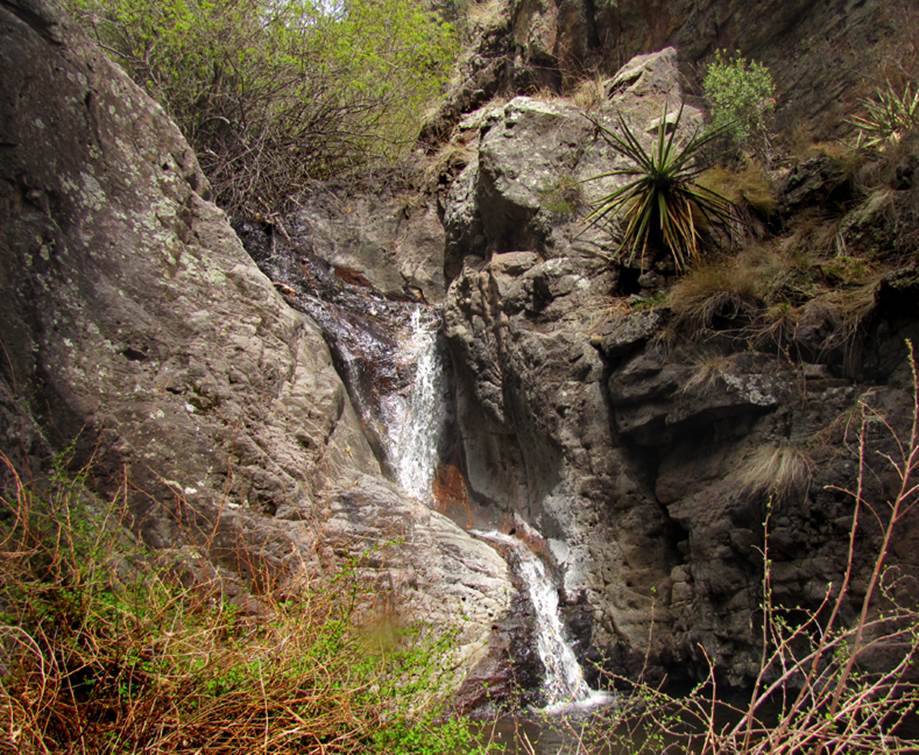 <![endif]>
beta facts:
name- Deadman Falls
height- 60' main falls with 100' more of cascades and smaller falls below it
elevation- 7800'
GPS coordinates- ±33°13.883'N 107°49.200'W
flow- we believe it to be perennial
season- late February thru April ...and September thru October
accommodations- none – Aldo Leopold Wilderness
ownership- Gila National forest
access- a 4.5 mile hike in from Circle Seven Trailhead on Forest Road 730 via Forest Road 157
nearest town- Winston is 15 air miles northeast of here
fun fact- be one of the scant few to visit Deadman Falls...
essay bro:
If you cannot climb up and around that first 20' waterfall, then you must scramble about 100' elevation up the open rock-slide/boulder-field that is just to your right of the falls...until you can look down a clear dirt slope that allows you to see Deadman Creek and easily walk 50 feet down to it.  At this point on the creek you are maybe 100 feet downstream from the main Deadman Falls.  We found the hike and the scramble in the cliffs to be quite easy.
When these photos were taken, both Circle Seven Creek and Deadman Creek were intermittent.  Some places they were flowing good and other stretches were bone dry.  But the waterfalls were flowing fine.
This following web-page is the only existing indicator I know of for showing how "wet" the Black Range is.  Clicking on this web-page provides the real-time, up to date, surface water stream-flow chart for the Mimbres River.  The Mimbres River has its source in the Black Range. 
http://waterdata.usgs.gov/nm/nwis/uv/?site_no=08477110&PARAmeter_cd=00065,00060
Our photos above were taken on March 26, 2016 with the Mimbres River Gauge reading 20 CFS.  I would not be surprised at all if Deadman Falls flows fine whether this guage has any flow or not... but I do not know this for certain.
Enhanced USGS 7.5' topo map
<![if !vml]><![endif]>
Send questions and comments to art@DougScottArt.com