Copper Creek Falls
Submitted by my friend: Ben Billings
<![if !vml]>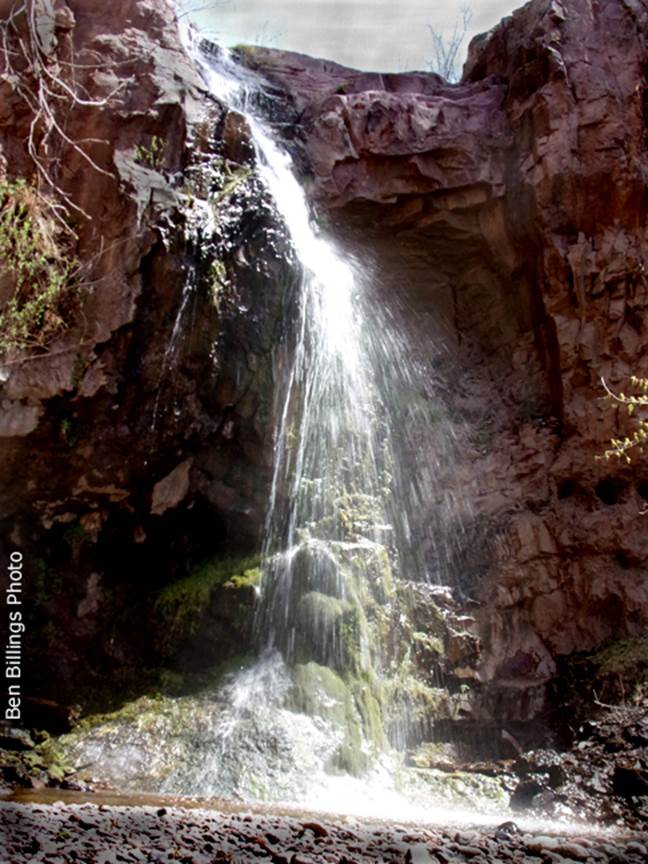 <![endif]>
40' high Copper Creek Falls is a great early spring outing...! ! !
<![if !vml]>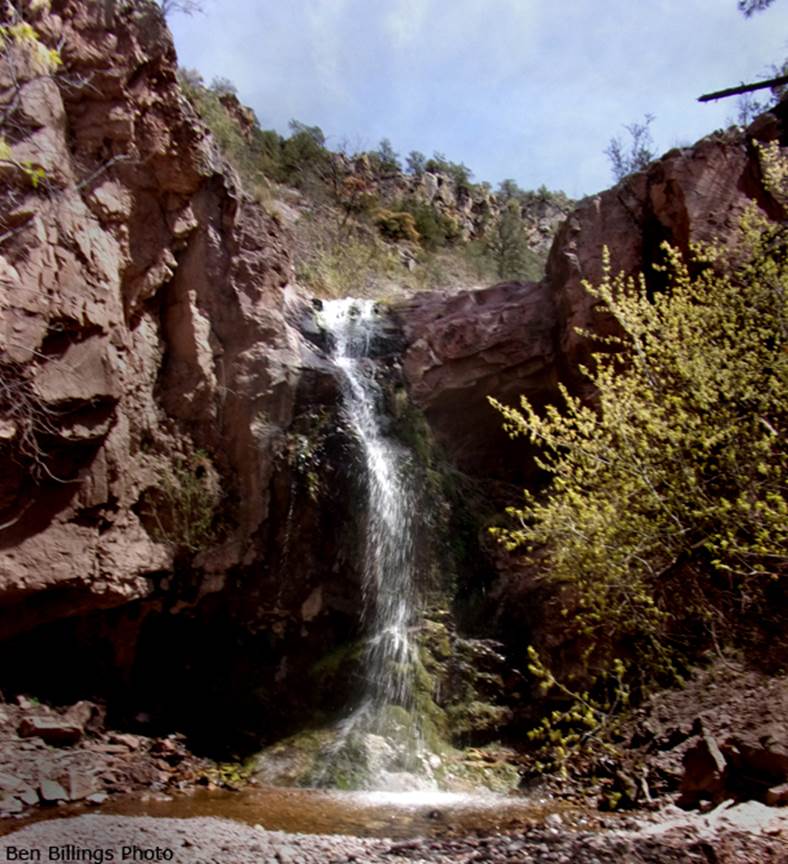 <![endif]>
...as seen from above...
<![if !vml]>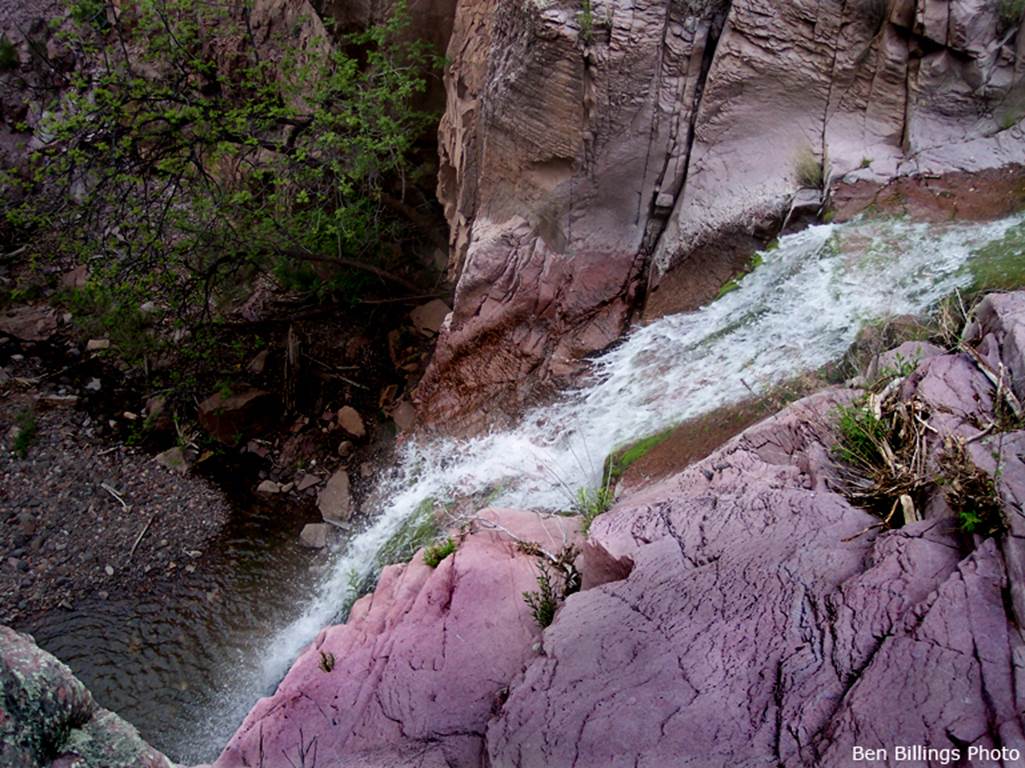 <![endif]>
beta facts:
name- Copper Creek Falls
height- 40'
elevation- 6160'
GPS coordinates- ±33°26.561'N 108°48.462'W
flow- perennial
season- anytime but winter may have ice... however, March and April will likely have the best water flow
accommodations- none in this remote area
ownership- Gila National Forest
access- Copper Creek Road north and west of Alma, NM
nearest town- Mogollon, NM is about 3.5 miles south of here
fun fact- This is a very handsome perennial waterfall, surrounded by majestic cliffs
essay bro
Thanx Ben, for sending us the photos and information on Copper Creek Falls.  It's a goodern'... but now our Google Satellite image study is showing that there is lots of treasures right in this little area…!!!  We gotta get back down in thar, and do some more explore'n... ! ! !
Copper Creek Falls appears just below the center of our map below.  Please use this map in conjunction with the Gila National Forest Maps to figure out your access 
Right-click-save-as on our map below, to print your own "hand-held" copy for your hike
Enhanced USGS topo map
<![if !vml]>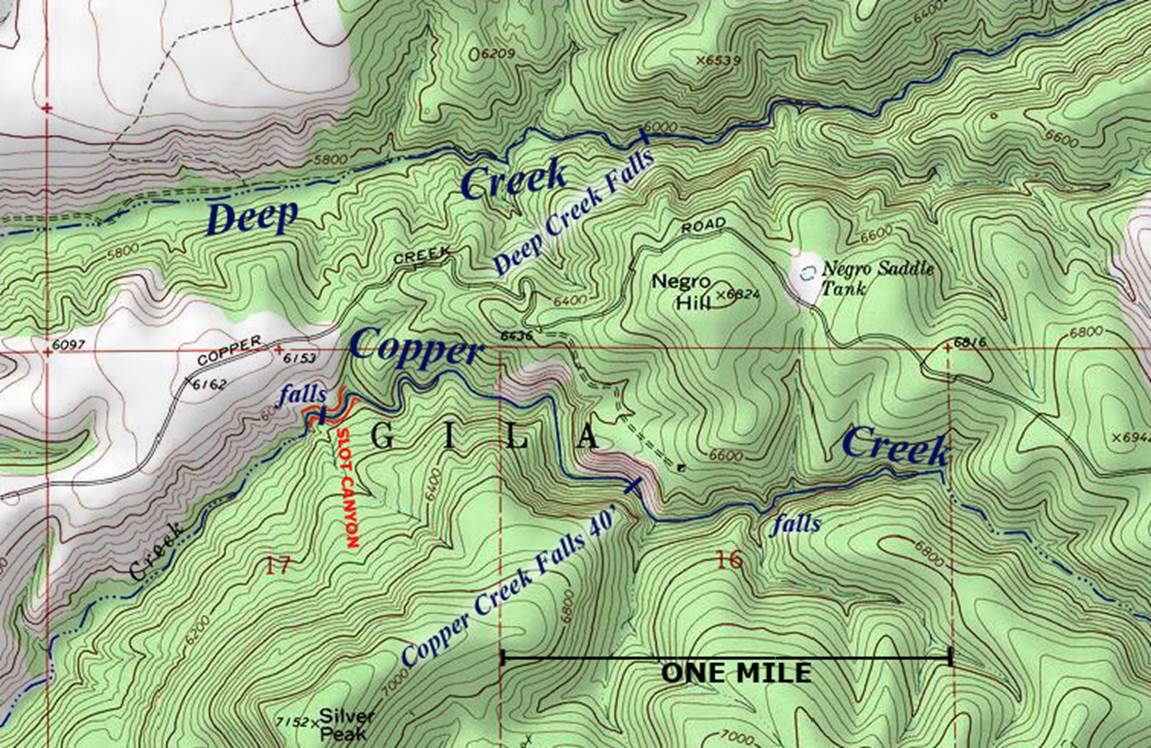 <![endif]>
Send questions and comments to dscott@themarblesculptor.com