Chamisa Vega Falls
<![if !vml]>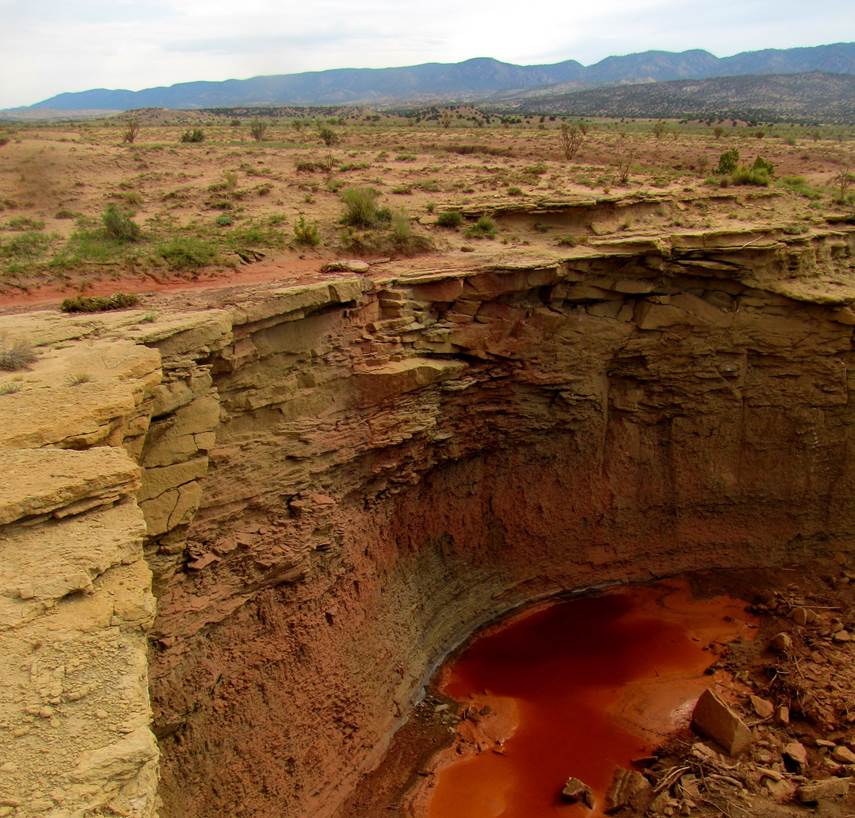 <![endif]>
Chamisa Vega Falls is shown on USGS Topo Maps with a spring...
THERE IS NO SPRING HERE AND THERE IS NO WATERFALL HERE...!!!!
This is a dry pour-over that flows only after a thunderstorm...
GPS coordinates- ±35°40.551'N 106°56.457'W
ownership- Zia Indian Reservation
nearest town- Jemez Pueblo is about 14 miles east of here
fun fact- most roads on the Zia, have no trespassing signs up... this road does not.
Chamisa Vega Spring is found on the left-hand side of the map below...But what I believe will turn out to be a prettier and a higher "Dry Pour-over" will be what I call "Zia Dry Falls" (about a mile-and-a-half south) shown in the lower portion of my map below.
Enhanced USGS 7.5' topo map
<![if !vml]>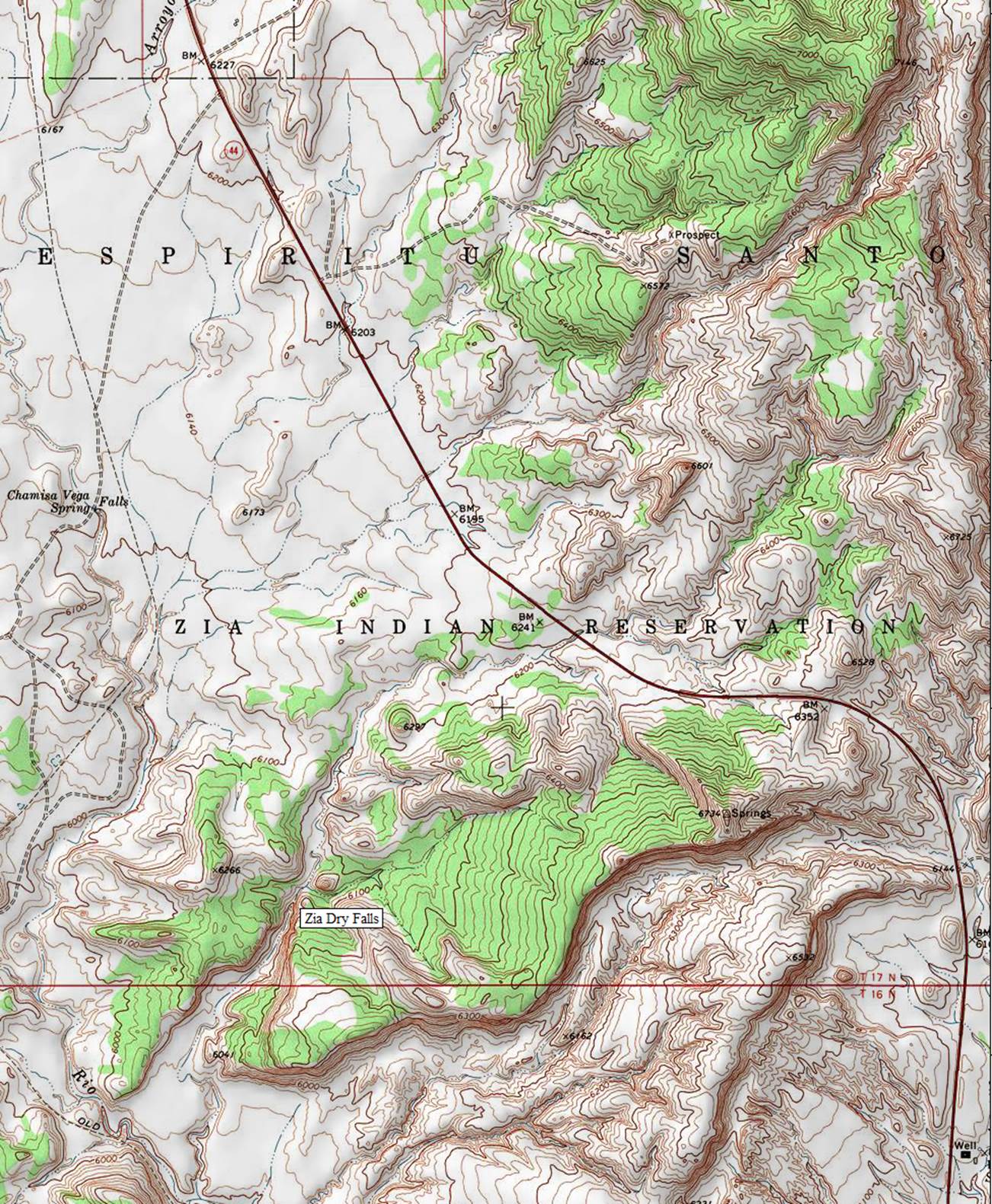 <![endif]>
Send questions and comments to dscott@TheMarbleSculptor.com