Carbonate Falls
See 100' high Little Carbonate Falls on youtube: https://www.youtube.com/watch?v=5gt5KrfNvH4
<![if !vml]>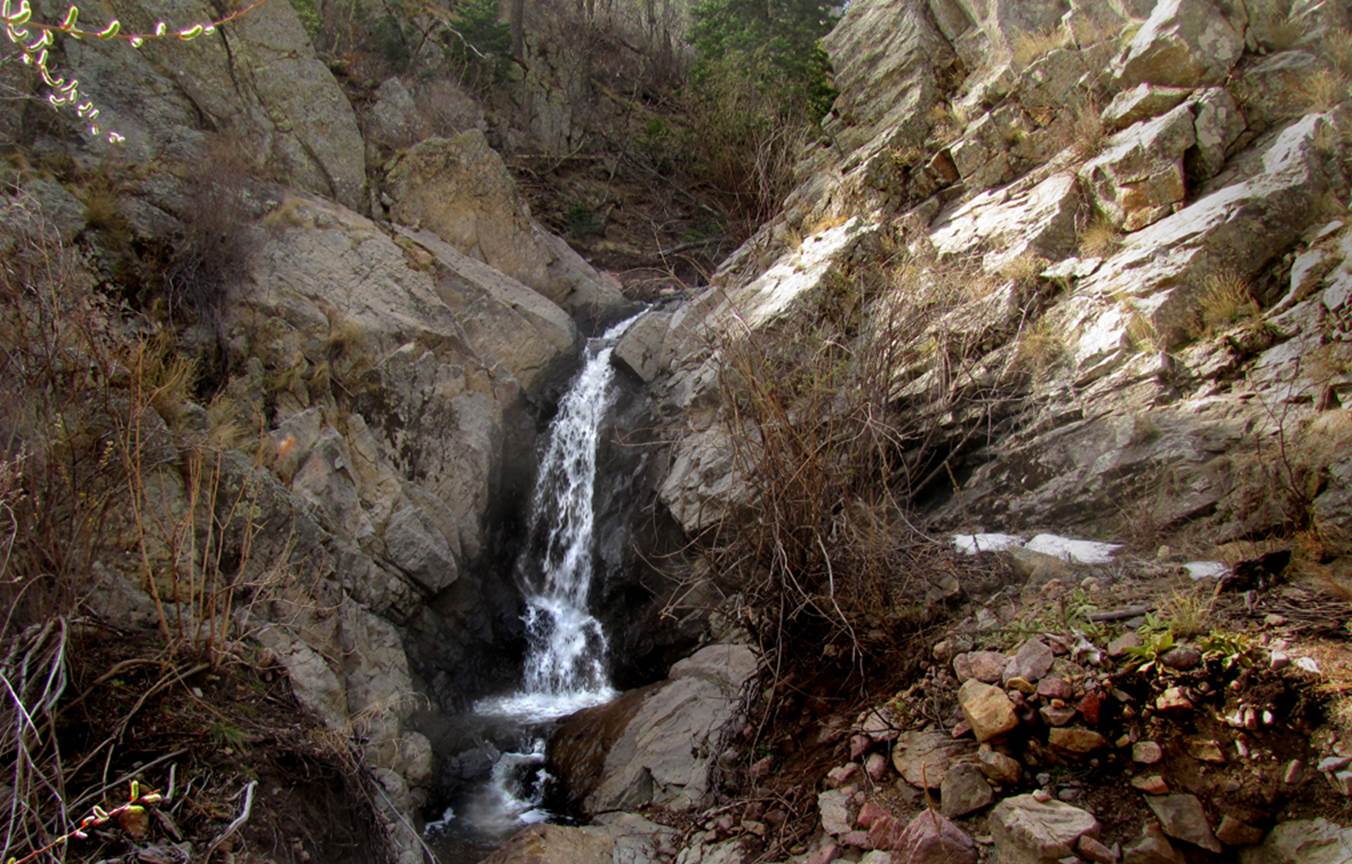 <![endif]>
30' high Carbonate Falls is in the center of a half dozen nice waterfalls –less than 2 miles upstream from the cabin –see map below
These "twins" are the first 20' waterfalls you come to walking upstream from the cabin
<![if !vml]>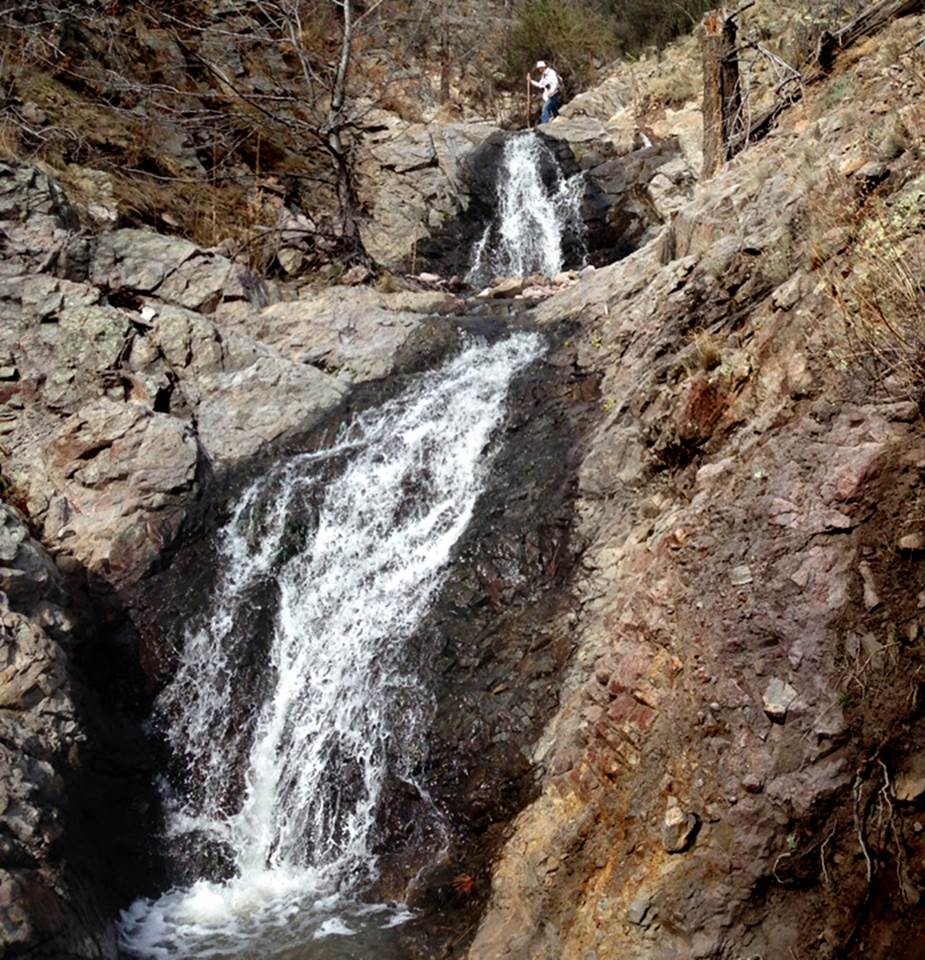 <![endif]>
Devon Fletcher Photo above
This 20 footer is upstream from Carbonate Falls on the main Carbonate Creek – this snow drift was here in early March
<![if !vml]>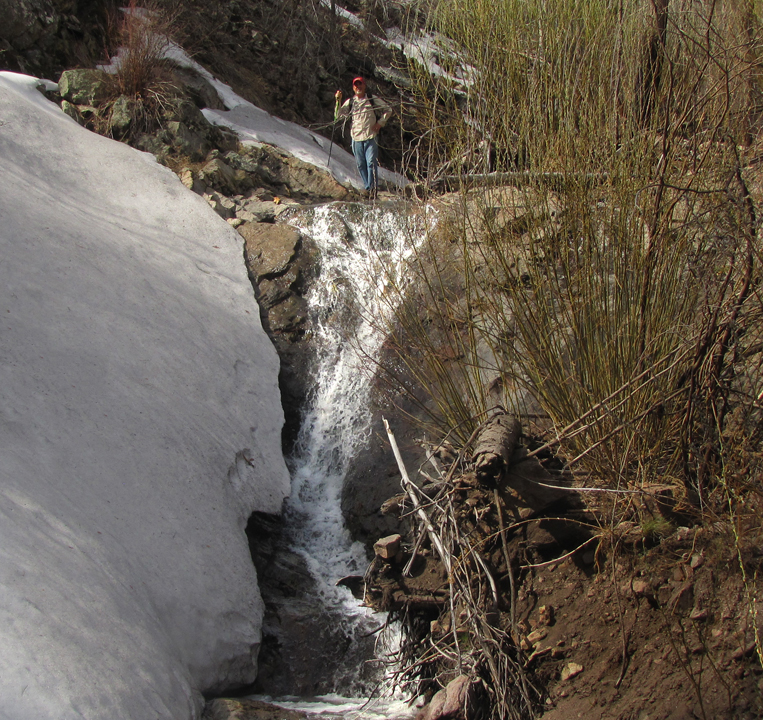 <![endif]>
100 foot high Little Carbonate Falls is a short ways up the tributary we call Little Carbonate Creek.  This falls may not be perennial – but it flows good for sure in March and April-  ±32°57.061'N 107°45.189'W –see map below
See 100' high Little Carbonate Falls on youtube: https://www.youtube.com/watch?v=5gt5KrfNvH4
<![if !vml]>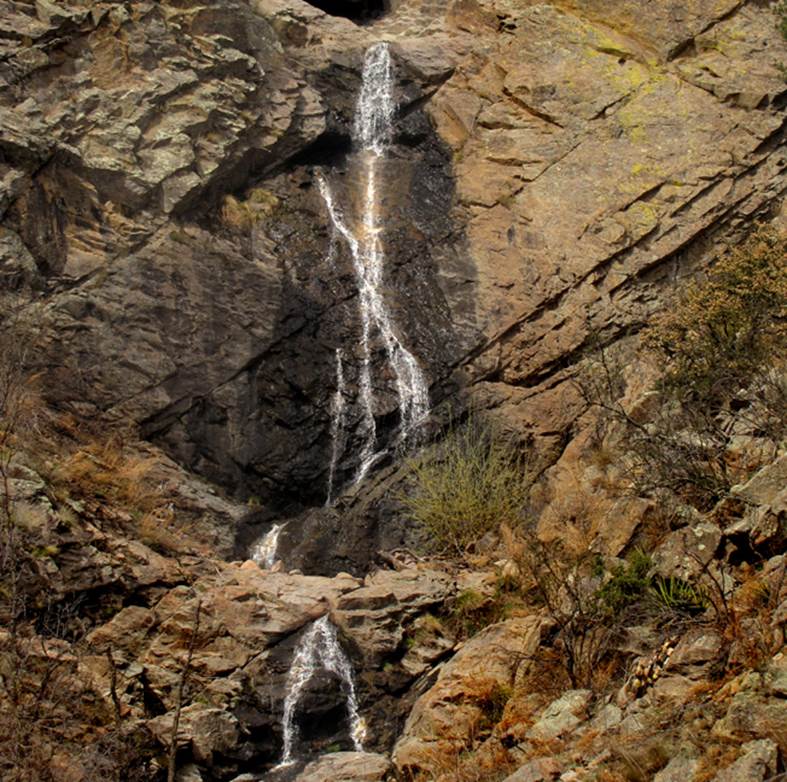 <![endif]>
20' high Lower Carbonate Falls is next to Forest Road 157 about a mile downstream from the parking area
<![if !vml]>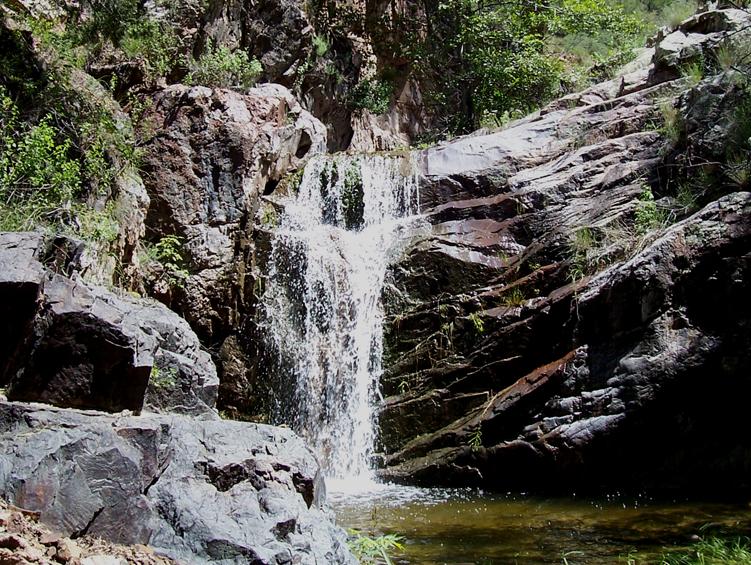 <![endif]>
Devon Fletcher Photo
The photo below is Devon's Maple Grove in full-turn... Amazing…!!!  However the Silver Fire did kill some and damaged many others.....
<![if !vml]>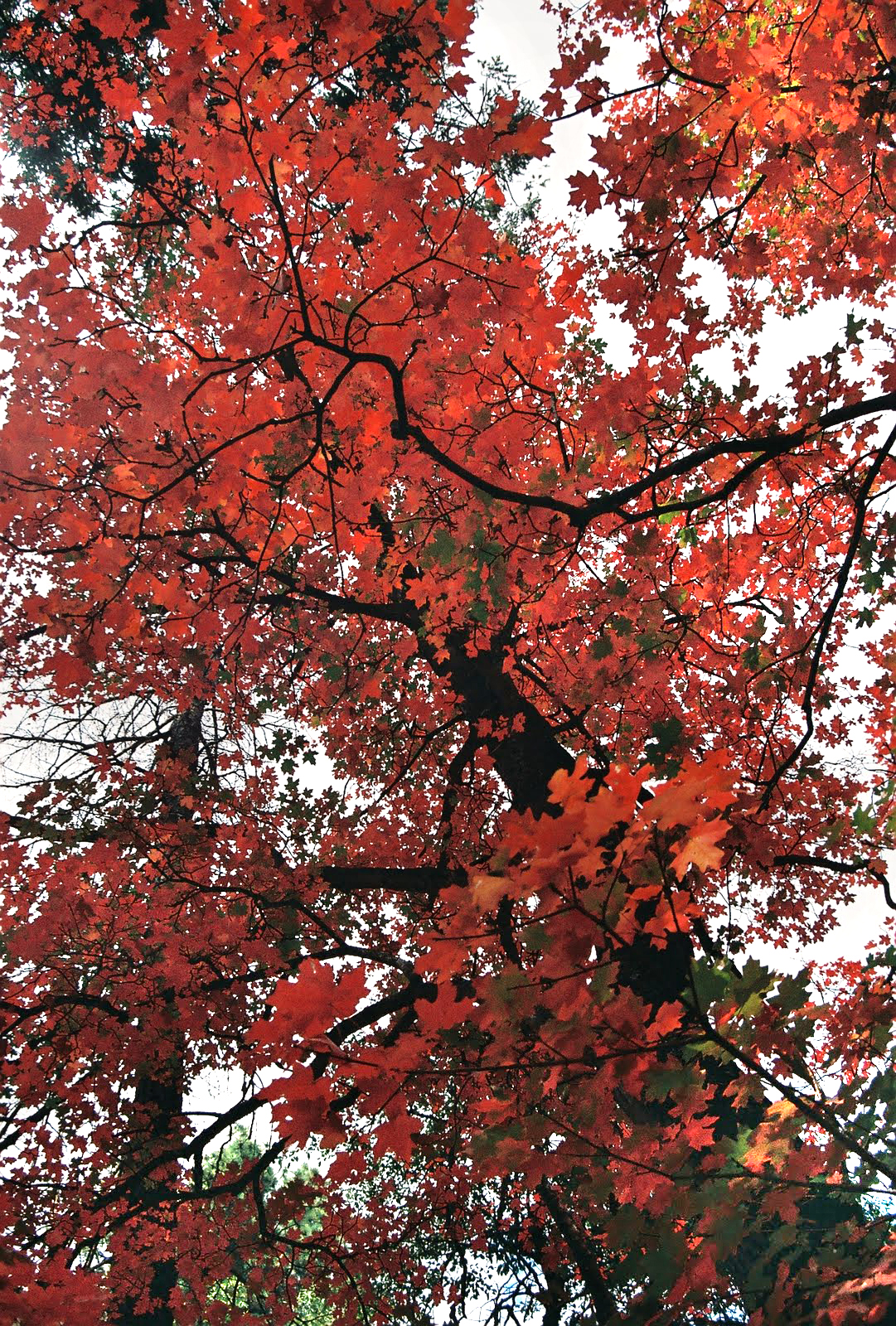 <![endif]>
Big Toothed Maple along Carbonate Creek about a half mile downstream from the falls.  see map below-               Devon Fletcher Photo
beta facts:
name- Carbonate Falls
height- 30'
elevation- 7650'
GPS coordinates- ±32°57.003'N 107°45.096'W
flow- perennial
season- springtime or during a wet fall
accommodations- none – Aldo Leopold Wilderness
ownership- Gila National Forest
access- take Forest Road 157 4.3 miles into Carbonate Creek from Hwy 152 just east of Kingston, NM then a 4 mile hike up Carbonate Creek
nearest town- Kingston, NM
fun fact- I was hoping Carbonate Creek would have Carbonated water... but it is only fizzy at the waterfalls
The Silver Fire did not burn Carbonate Canyon as bad as other nearby areas…a lot of timbered hillsides are still here…!!!  There are remains of a trail (old road) to the cabin and a little bit beyond.  It crosses the creek back and forth several times......
...and I must return in the fall to visit Devon's Maple Grove...!!!
Enhanced USGS 7.5' topo map
<![if !vml]><![endif]>
Send questions and comments to art@DougScottArt.com