Cañada del Borracho
ACA Canyon Rating – 2C II
<![if !vml]>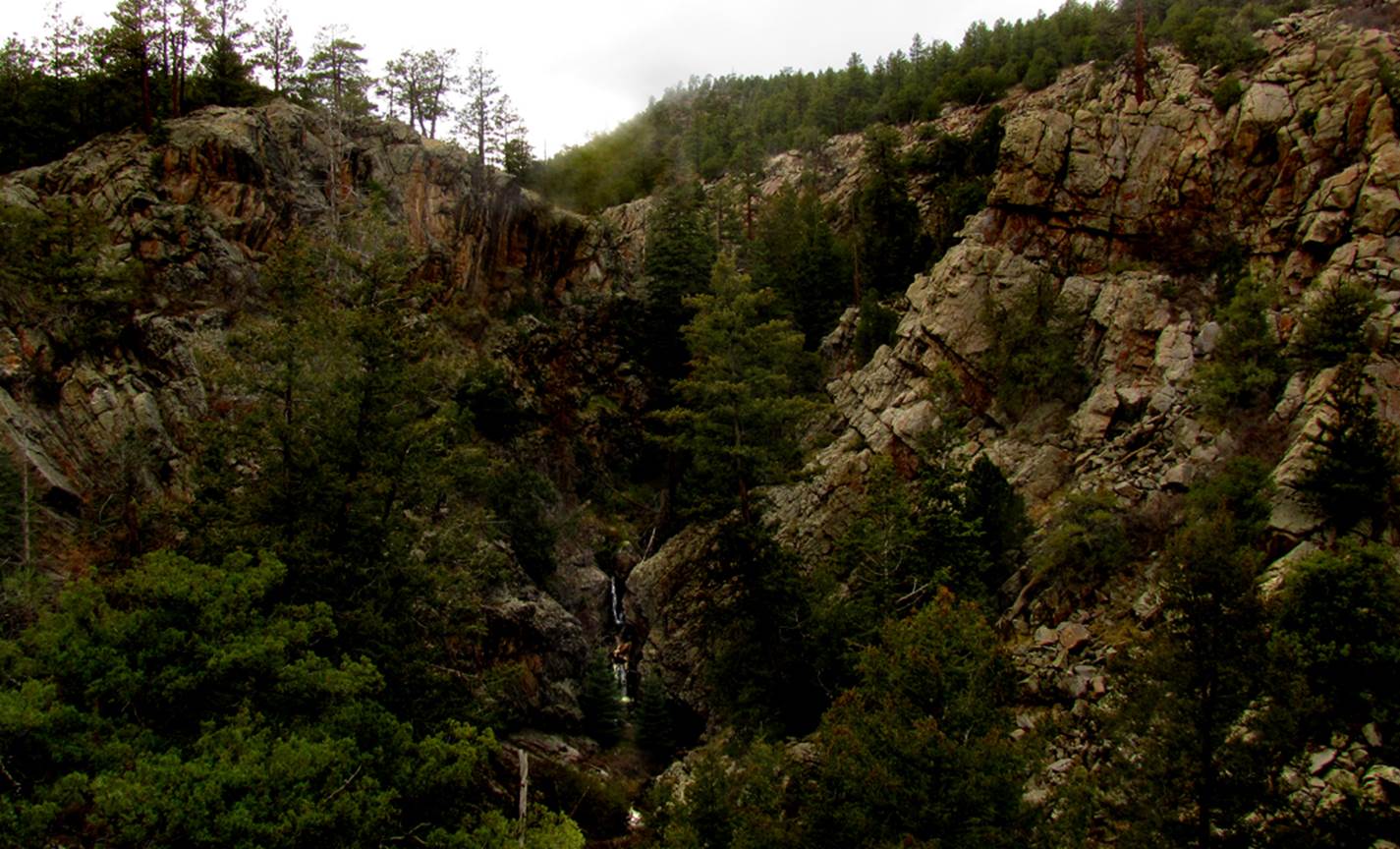 <![endif]> 
The waterfall here is about 30' high in two tiers and is shown in both photos, above and below
<![if !vml]>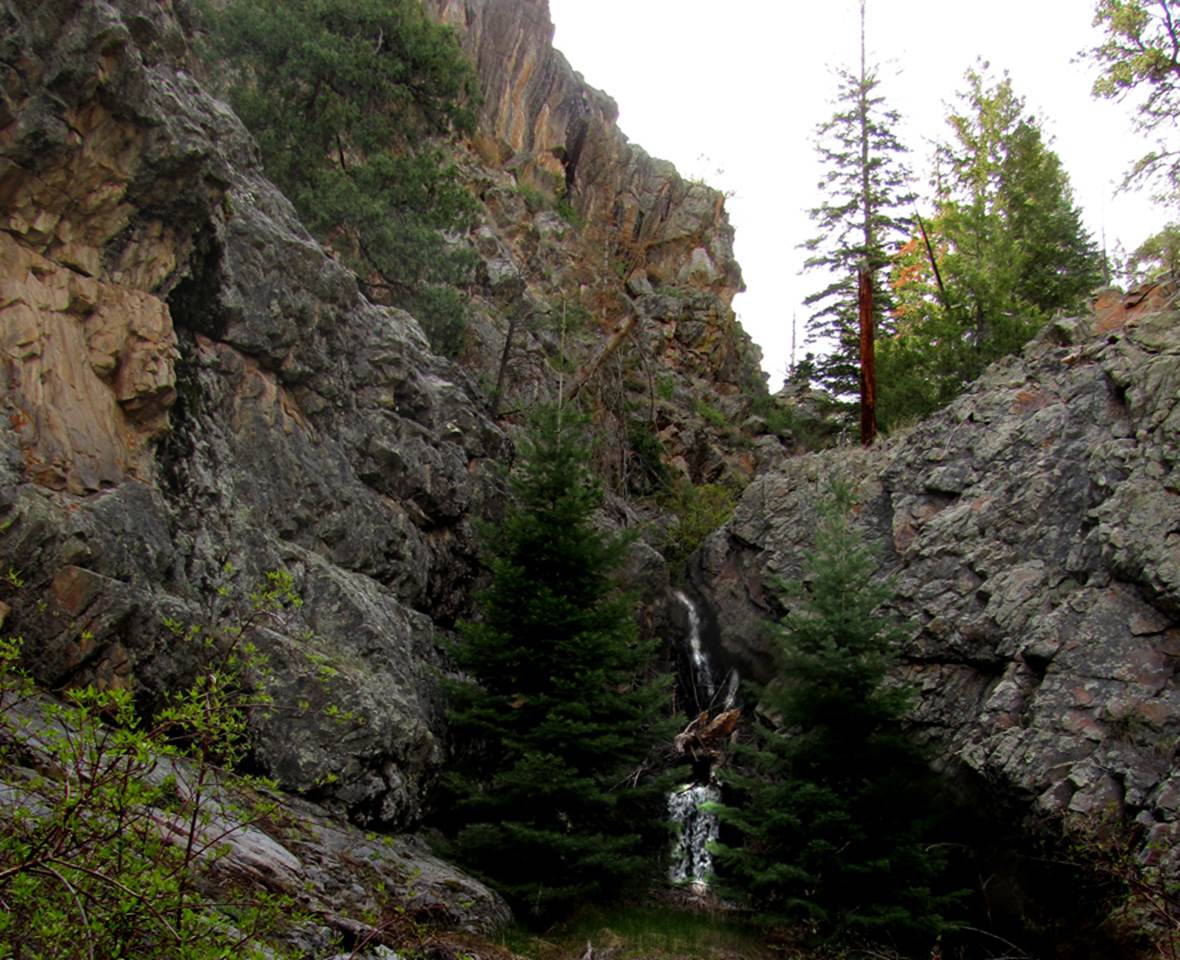 <![endif]>
Below the waterfall is a nice slot canyon requiring either mandatory swims or extreme climb-arounds
 <![if !vml]>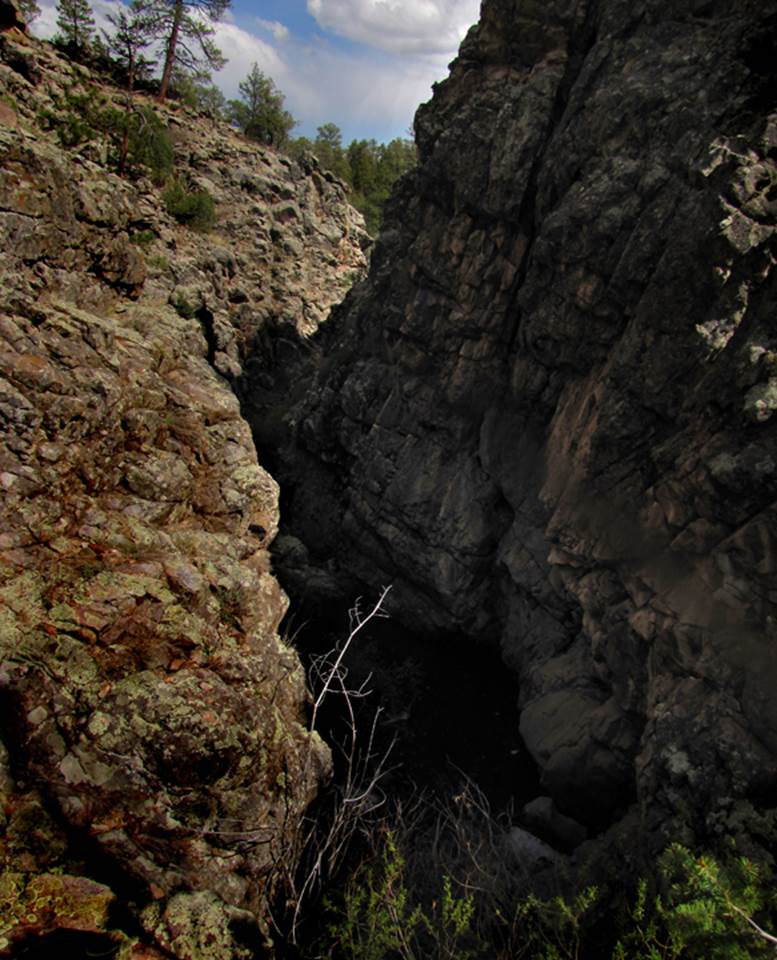 <![endif]>
...another slot canyon is upstream a quarter-mile –see the map below:
<![if !vml]>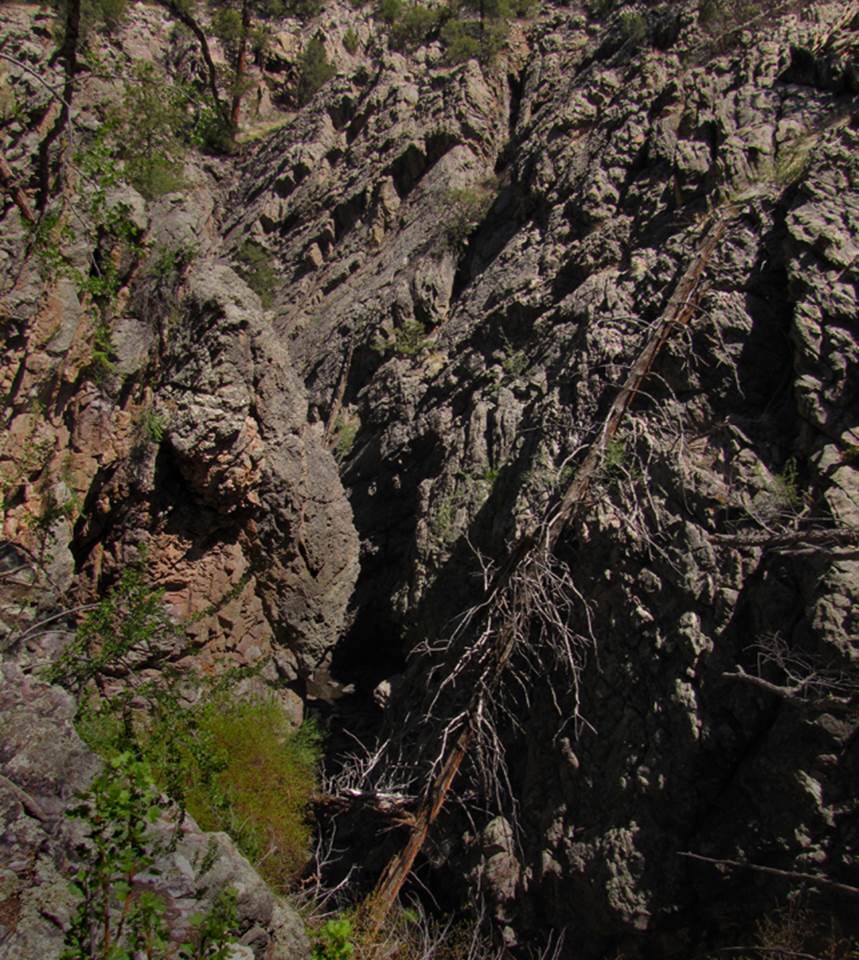 <![endif]>
Below a 15' high waterfall- this slot canyon is leaning....! ! !  which will you choose, a swim or a serious climb-around....? ? ?
<![if !vml]>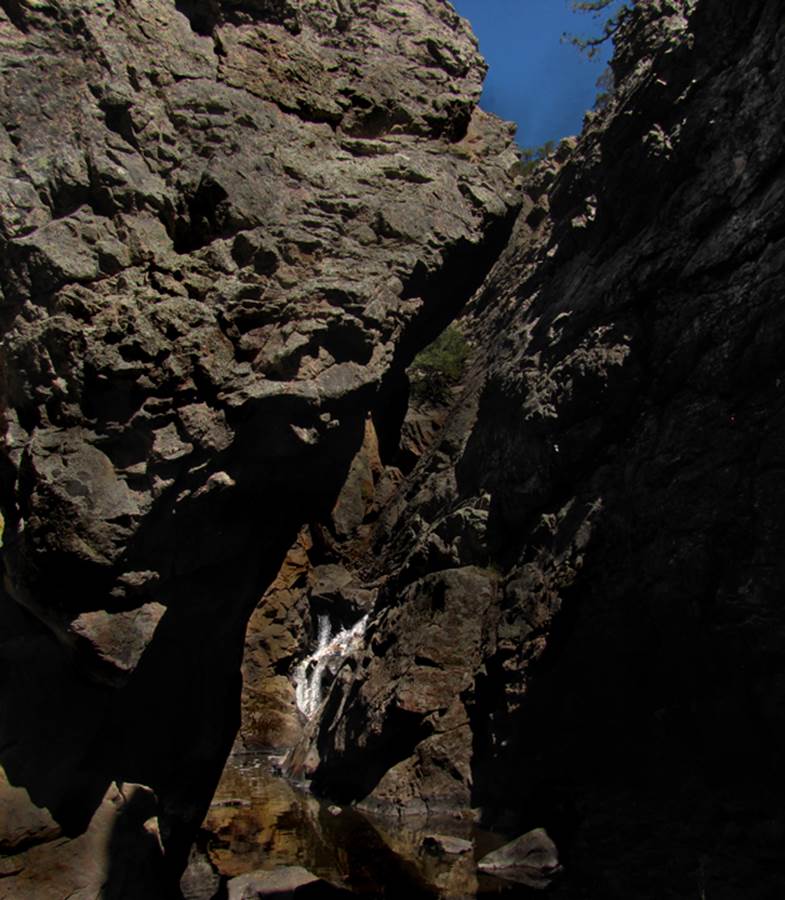 <![endif]>
....another shot of the upper slot canyon
<![if !vml]>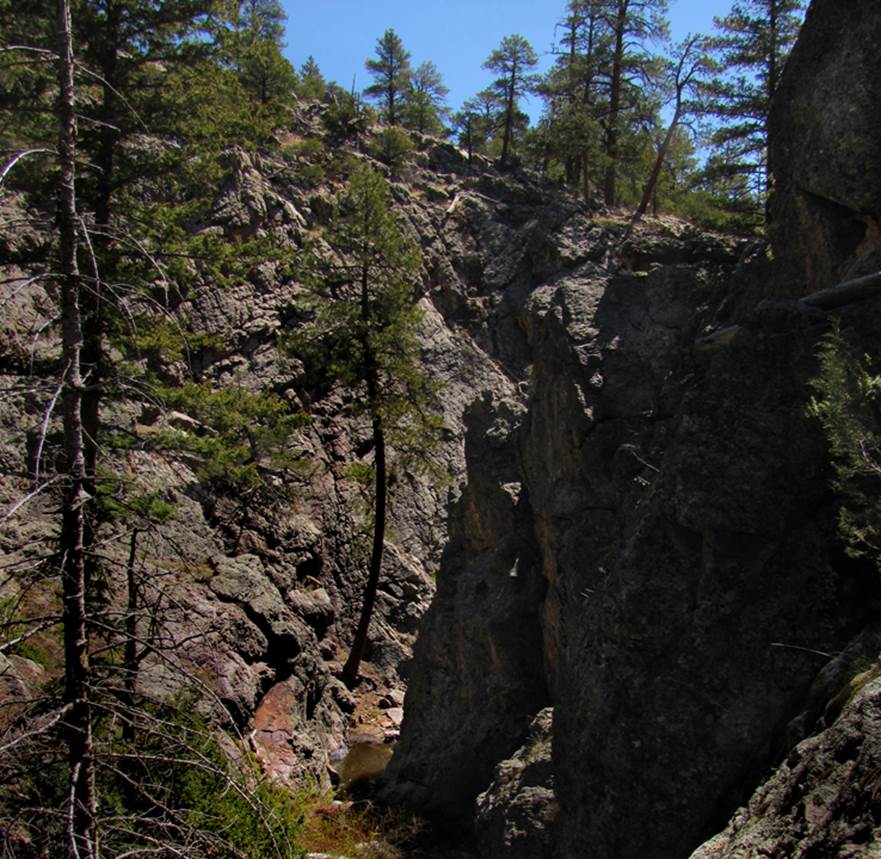 <![endif]>
Both the upper and lower portions of Cañada del Borracho are a little wider....box canyons... the upper box ends with this 5' high waterfall
<![if !vml]>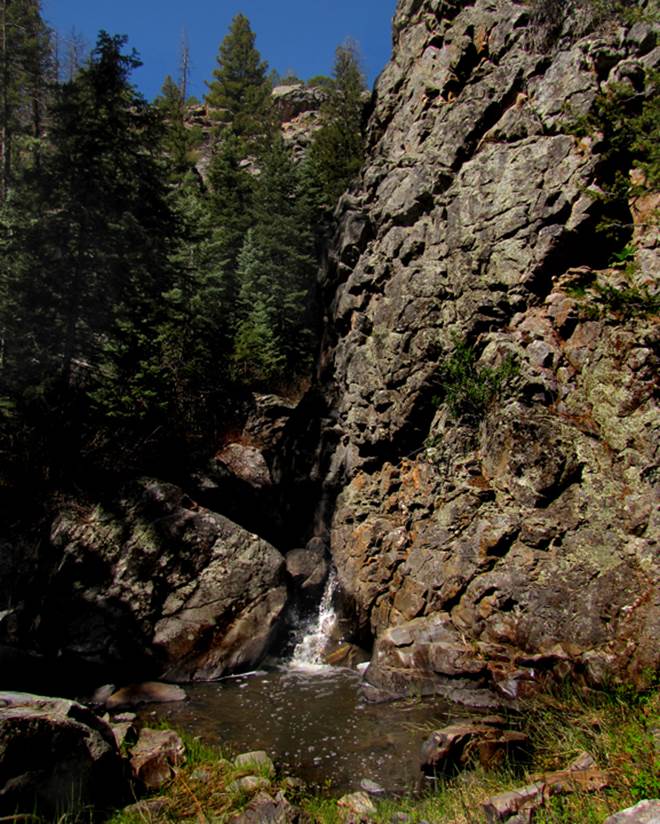 <![endif]>
beta facts:
name- Cañada del Borracho =in English- Large Canyon of the Drunkard
length of slot canyon- one and one-third mile
elevation- 8140'at the top down to 7740'at the bottom
GPS coordinates- ±36°29.201'N 106°10.184'W at the top and ±36°29.110'N 106°08.997'W at the lower end
flow- perennial
season to visit- May has the best water flow
ownership- Carson National Forest
access- is from Forest Road #44…to 106A - see the map below
nearest town- Vallecitos is about 2 miles east of here
fun fact- this place has amazing beauty and remote-ness for being so close to a town.... and it is extremely unknown and rarely visited....! ! !
essay bro
Parking is very close and handy for visiting this amazing place and the water gets quite low to a trickle by mid-summer and thru the fall.  Four separate slot and/or box canyons here have more open forested canyons between them....and very few visitors come here, so the under-brush is quite thick.  Let's visit here more often and get a trail going...!!!
The Red Lines depict sections of "slot and/or box canyons"                      Private land is shown in grey
<![if !vml]>

<![endif]>
Back to New Mexico Slot Canyons
Send questions and comments to dscott@themarblesculptor.com