Blue Creek Falls
See on youtube: https://www.youtube.com/watch?v=vzsGgiHeFxw
<![if !vml]>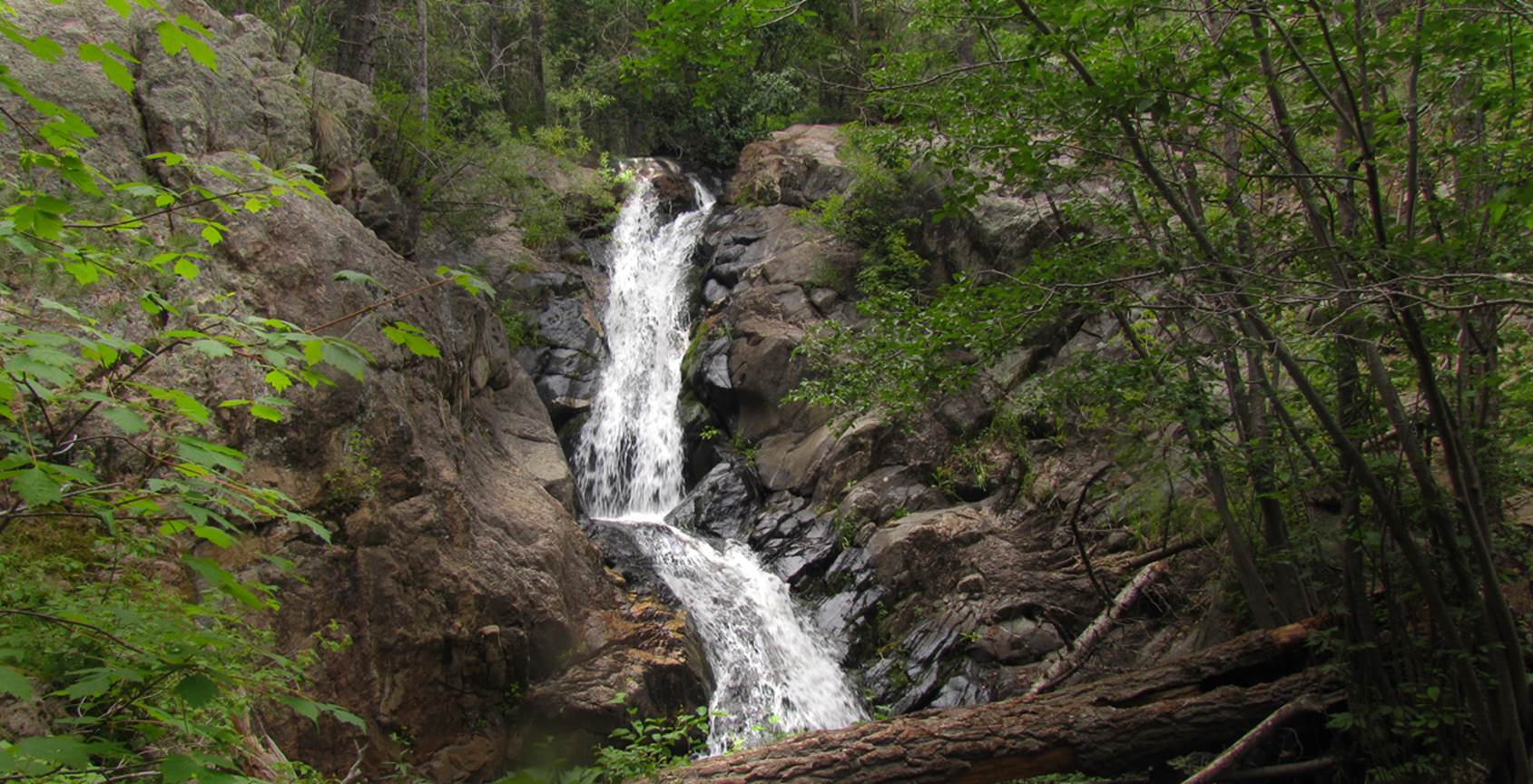 <![endif]>
30' high Blue Creek Falls pours over solid granite.  The upper tier is 20' and the lower tier is 10'... and ...Blue Creek has at least a dozen more waterfalls...!!! 
-here is a couple nice 12 footers shown below-  These two falls are upstream from the main Blue Creek Falls
<![if !vml]>
<![endif]>
<![if !vml]>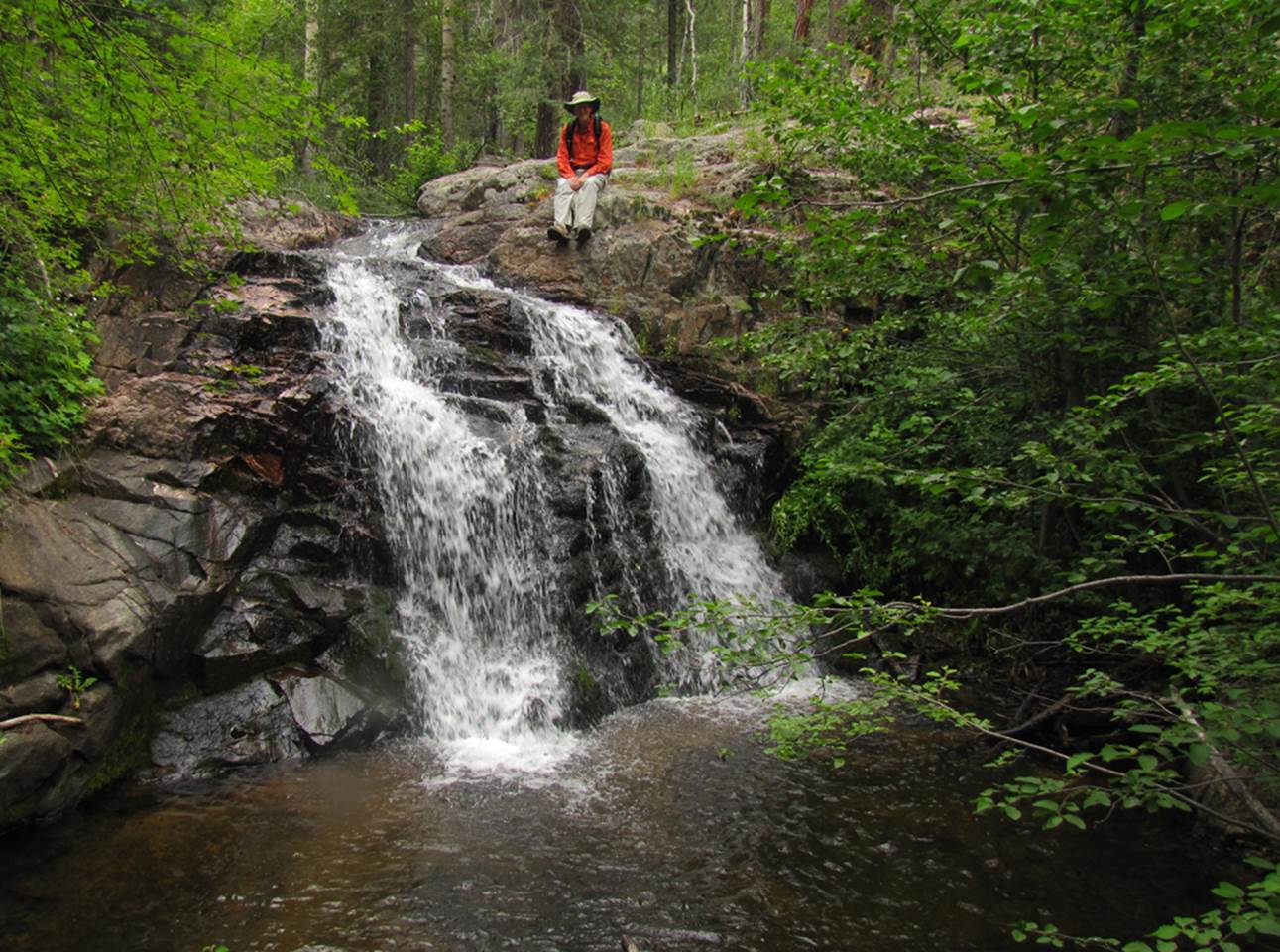 <![endif]>
The photo below shows the 50' high "tiered" waterfall that is the highest elevation falls we found on upper Blue Creek's South Fork –see the map below
<![if !vml]>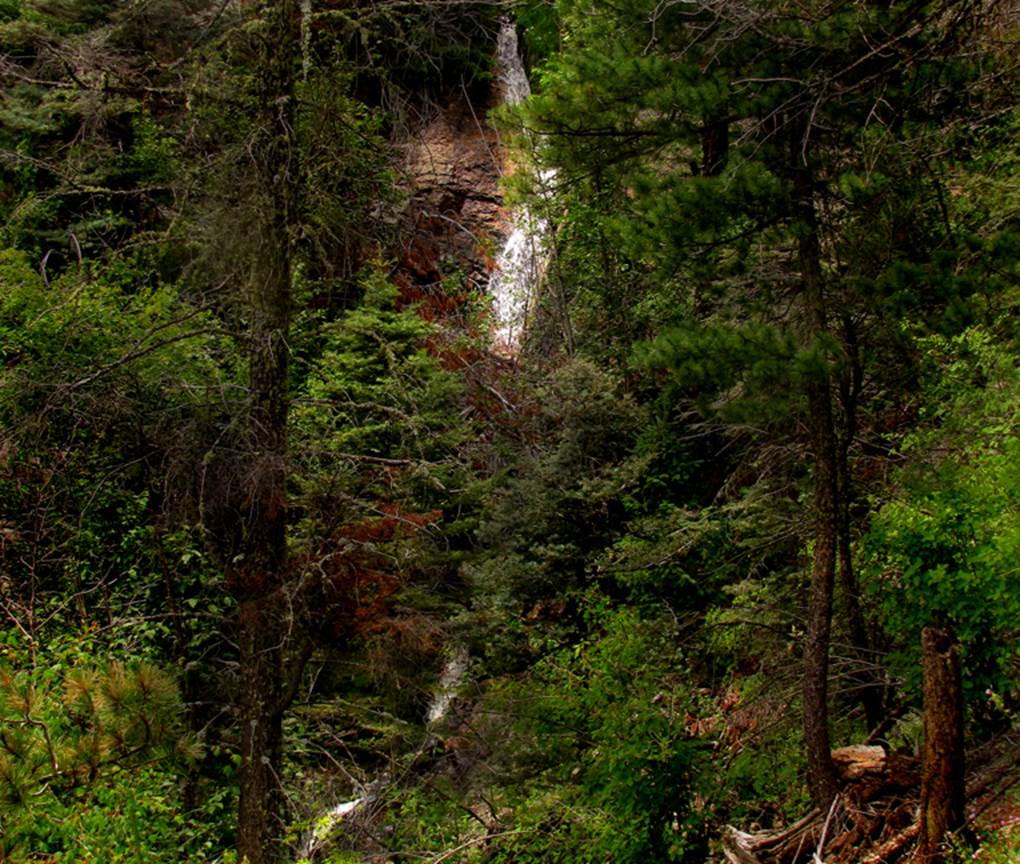 <![endif]>
beta facts:
name- Blue Creek Falls
height- 30'
elevation- 8000'
GPS coordinates- ±35°39.580'N 105°28.493'W
flow- perennial trout stream
season- May thru October
accommodations- none
ownership- Santa Fe National Forest
access- 20 miles or more west of Las Vegas on State 65 turn south on FR 156 for about 6 miles (unsure?) and left on FR 291 (see map below)
nearest town- Las Vegas, NM is about 15 miles east of here
fun fact- this place surpassed my expectations... it is awesome...!!!
essay bro:
Pull off of Forest Road 291 and park your wheels at the "un-marked" Blue Creek Falls Trailhead.  The GPS cords here are: ±35°40.451'N 105°28.538'W  -You will find this trail to be amazing...!!!  Hopefully the Forest Service will maintain it again someday soon.  It is a very easy trail to maintain in that it run along a thinly forested hillside.  Echo Point Overlook is a GRAND PLACE that you will never forget...!!!  And Blue Creek Falls are sweet...!!!
Right-click-save-as on my map below to have a hardcopy for yourself
Enhanced USGS 7.5' topo map
<![if !vml]><![endif]>
Send questions and comments to doug.vivian@yahoo.com