Tesuque Falls
<![if !vml]>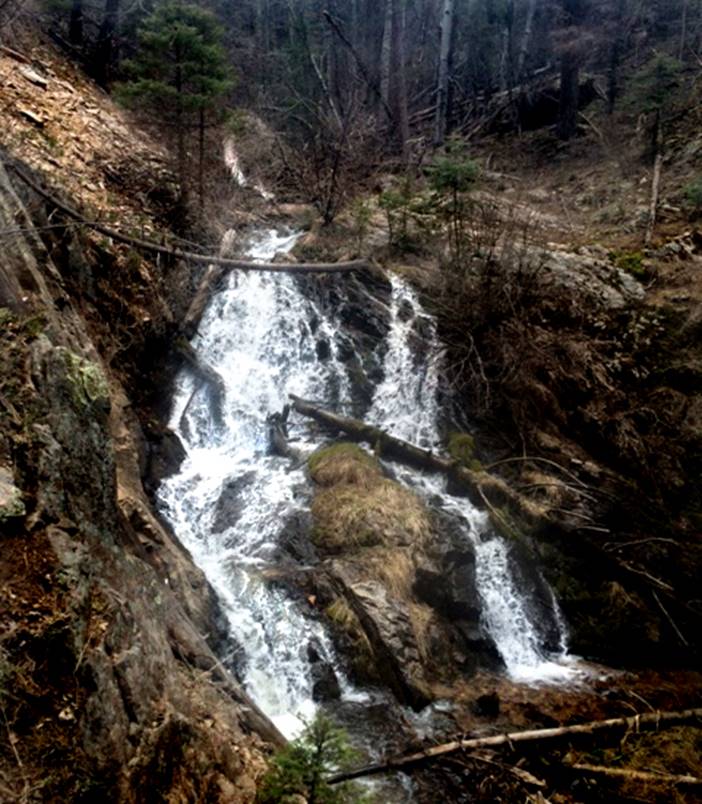 <![endif]>
Tesuque Falls pours over a 25' high bedrock outcropping
This small 10' high waterfall can be seen upstream above Tesuque Falls in the photo above
<![if !vml]>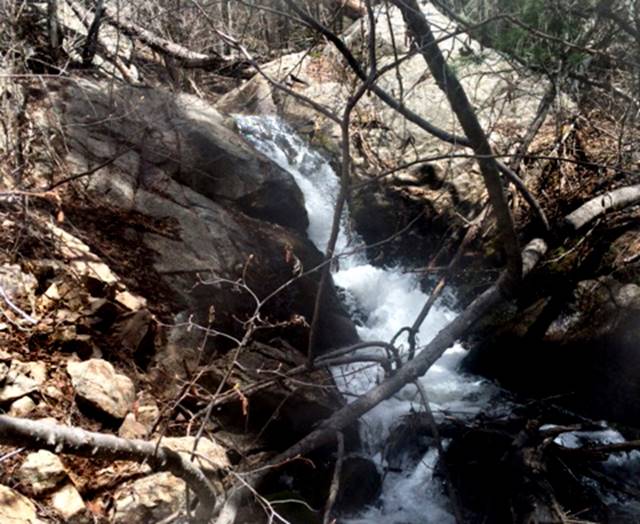 <![endif]>
…here's a quality photo I just received from Paul… Thanx Paul
<![if !vml]>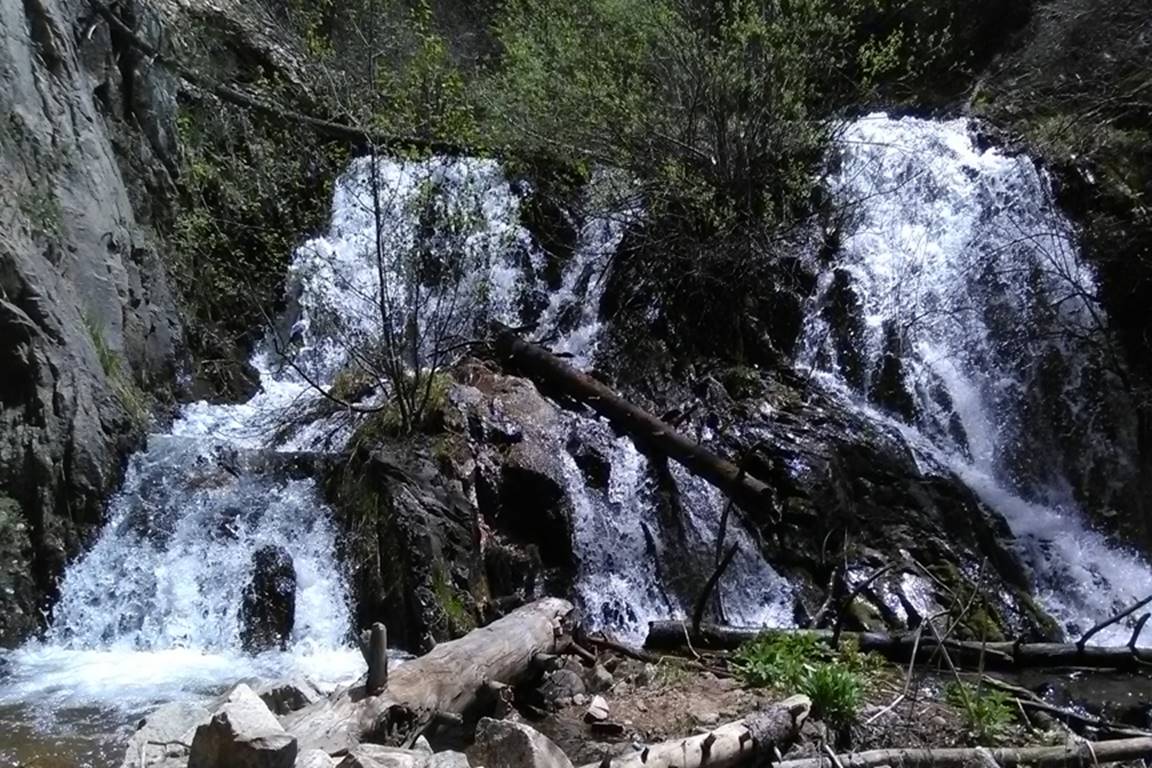 <![endif]>
The 3 Pools Waterfall shown below, is difficult to access deep within the trail-less Big Tesuque Canyon  –this sculpted cascade drops about 20 feet in 3 tiers and has three beautiful swirling round pools... see the map below
<![if !vml]>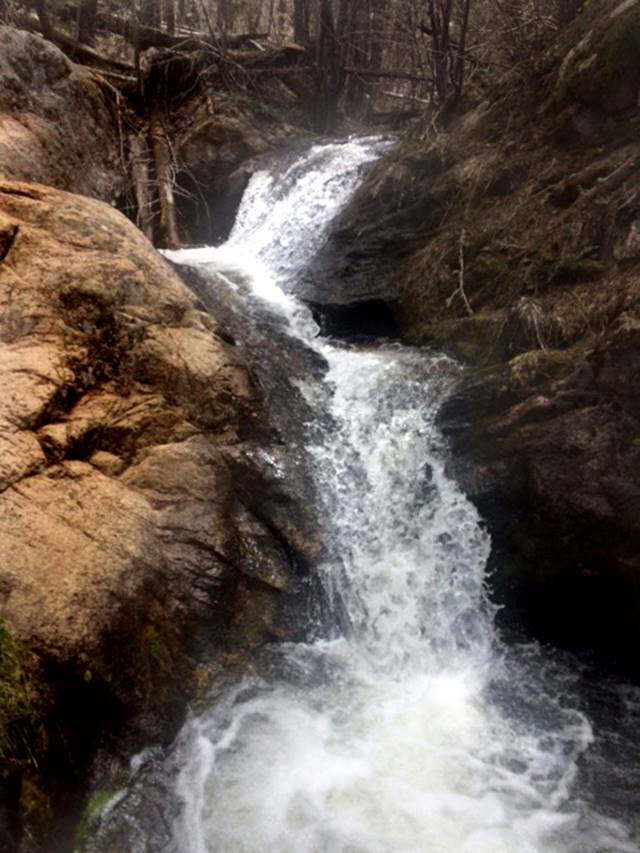 <![endif]>
Upper Tesuque Falls drops about 25 feet in a couple separate tiers
<![if !vml]>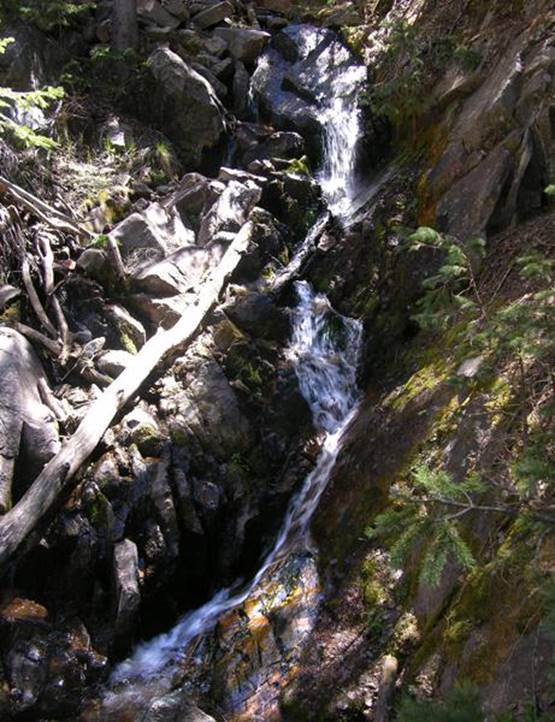 <![endif]> 
There are countless small waterfalls along the Rio Tesuque, like this 12' high cutie
<![if !vml]>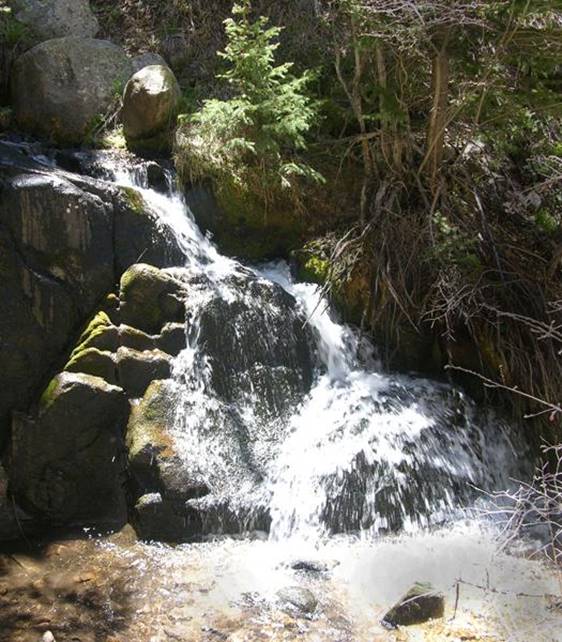 <![endif]> 
beta facts:
name- Tesuque Falls
height- 25'
elevation- 8800'
GPS coordinates- ±35°46.163'N 105°49.590'W
flow- perennial
season- all spring, summer and fall, but the best time is during May and early June snow melt run off
accommodations- water and restrooms at nearby Big Tesuque Picnic Grounds
ownership- Santa Fe National Forest
access- from Santa Fe Ski Basin Road
nearest town- Santa Fe is about 10 air-miles southwest of here
fun fact- ...a lot of water energy is in this air…!!!
essay bro:
The hearty hiker can visit Tesuque Falls by following Big Tesuque Creek for a strong, couple miles downstream from the parking area at Big Tesuque Picnic Grounds.  Otherwise there are several Forest Service Trails that get close.  Study the map below to find where the Borrego Trail and the Winsor Trail meet on the banks of Tesuque Creek.  From there you can follow a rarely used and un-marked trail upstream a strong half-mile to Tesuque Falls.
We like to park at Big Tesuque Picnic Grounds and hike the streamside down past all the many waterfalls ... lastly Tesuque Falls ... returning to our wheels via the Forest Service Trails... a one-mile section, in the middle of Tesuque Canyon, is trail-less, but it is getting more passable as more people are hiking it.
My favorite way to hike Upper Tesuque Falls is to park at Big Tesuque, walk one mile up Big Tesuque Trail to the dirt road and turn right hiking up that road, a short mile, to the second creek crossing.  This is Falls Fork of the Rio Tesuque.  Enjoy the 20' high waterfall quite steep down, just below the road before hike down a primitive trail past 25' high Tesuque Falls back to your car.
Right-click-save-as on the map below and print yourself a hard copy to have in your hand when you take this hike
This map is the only map on earth with this information
Enhanced USGS 7.5' topo map
<![if !vml]><![endif]>
Send questions and comments to art@DougScottArt.com