Archuleta Falls
<![if !vml]>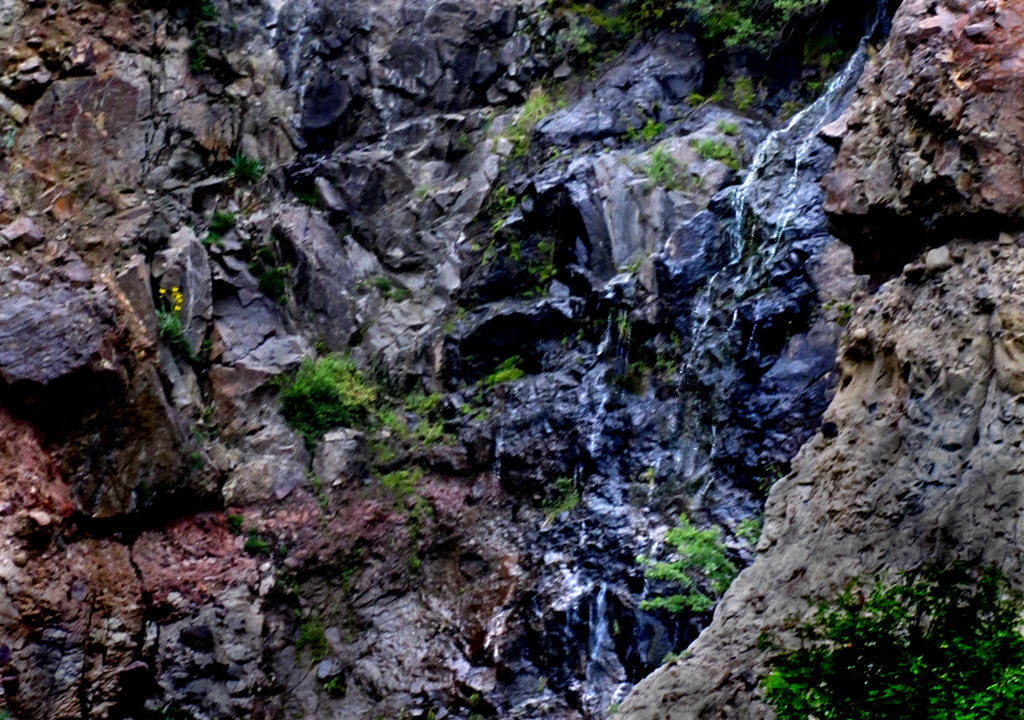 <![endif]> 
This photo of 50' high Lower Archuleta Falls, was taken during a very dry fall... I hope to return here soon for a photo of Archuleta Falls gushing all white and frothy…!!! 
The photo below is of 30' high Upper Archuleta Falls on that same hike.
<![if !vml]>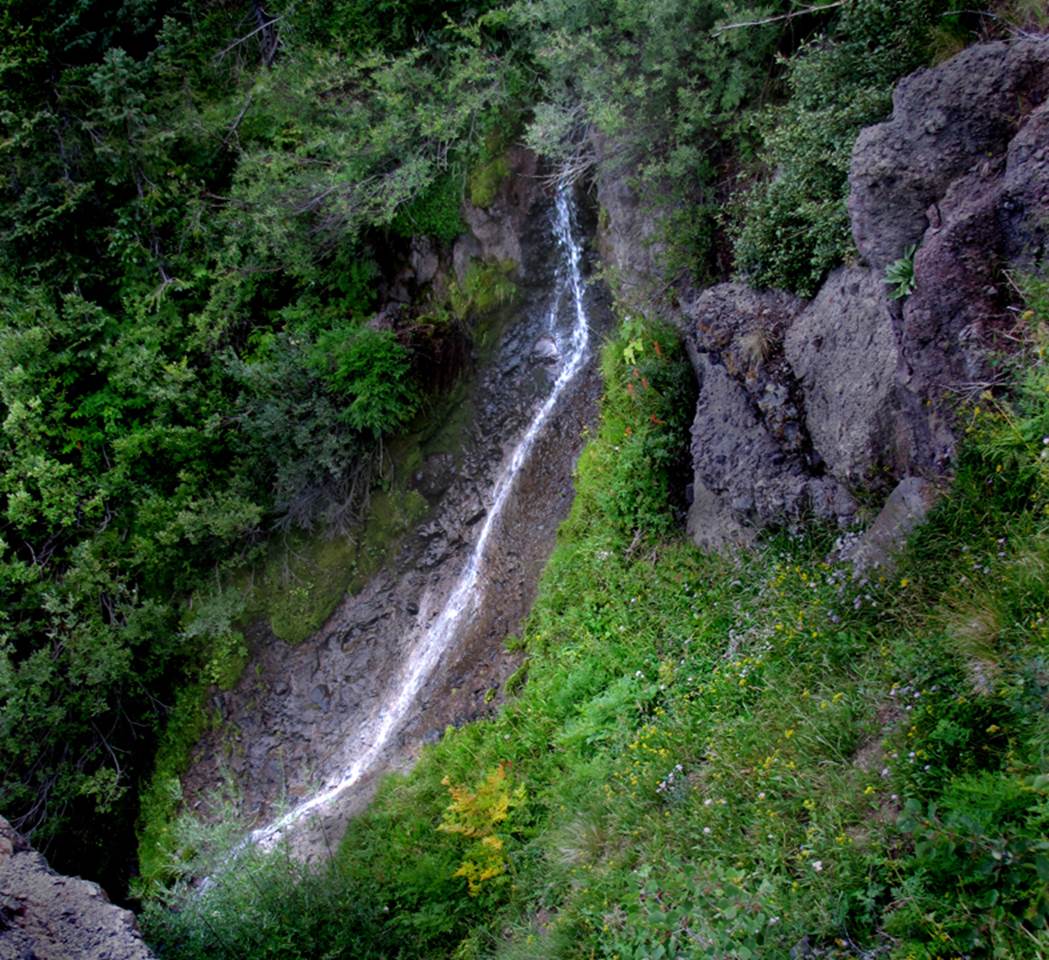 <![endif]> 
beta facts:
name- Archuleta Falls – there is two waterfalls, an upper and a lower...altho some people feel they are just an upper and a lower tier of the same waterfall
height- Upper Archuleta Falls is 30' high, while the lower falls is 50' high 
elevation- 10400'
GPS coordinates- ±°.'N °.'W
flow- perennial
season- summer and fall but mid-June is best
accommodations- restrooms at the trailhead campground
ownership- Rio Grande National Forest
access- Forest Road 121 to trail 741
nearest town- Chama is about 11 miles south of here
fun fact- This place is almost in New Mexico
essay bro
The 2.8 mile long route from Trail 741 to Chama Peak is not a normal trail, but rather it is a series of game trails that are okay but difficult to decipher from other game trails... in fact this whole area is packed full of countless, good game trails... good luck...!!!
The fortunate thing is that Chama Peak is in plain sight ahead of you, the entire distance.
...while you are here, you may as well climb Chama Peak 12,021'.  It is the most beautiful peak I have ever climbed.
Scroll down to see photos below the map.
Enhanced USGS topo map
<![if !vml]>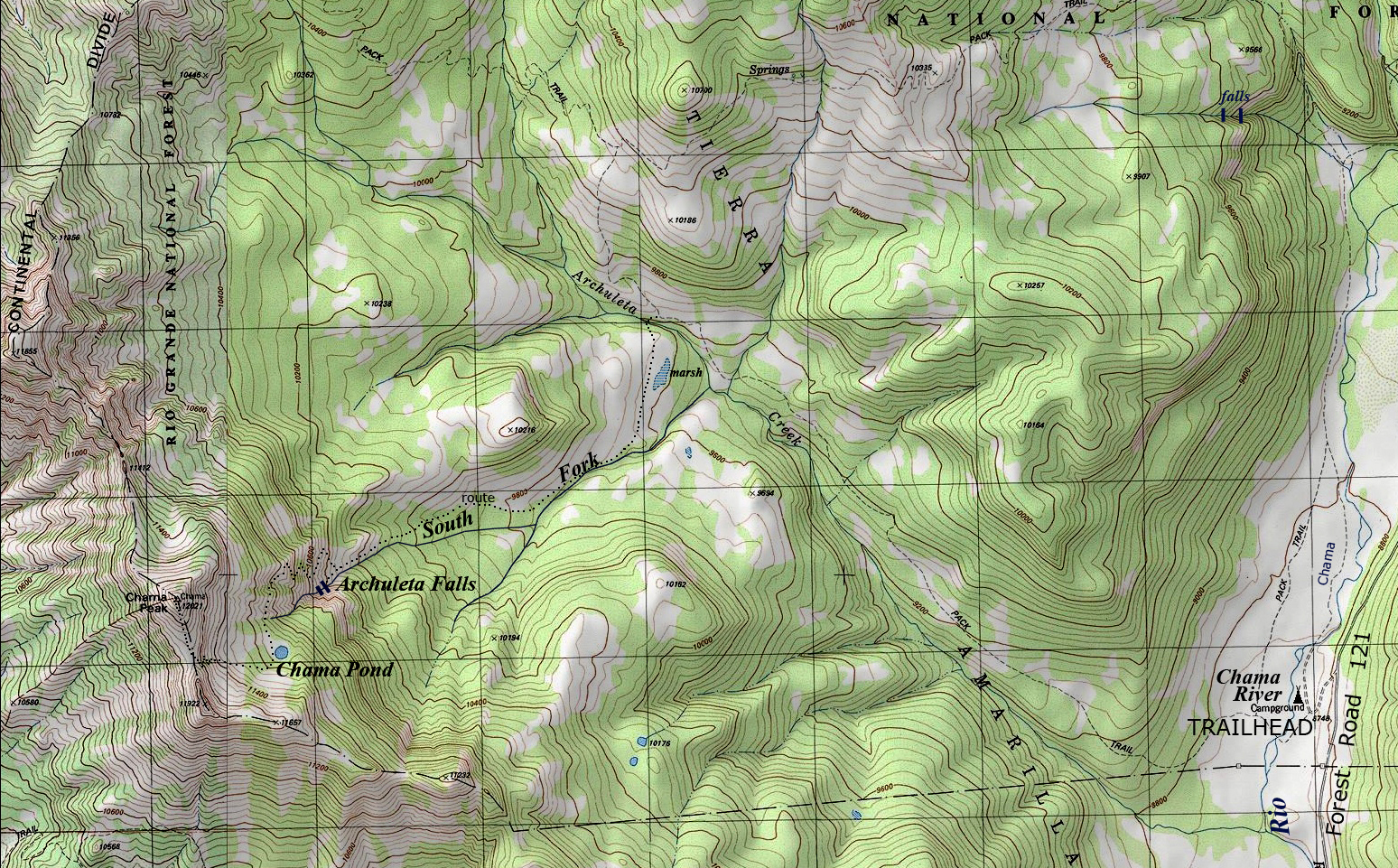 <![endif]>
Beautiful Chama Peak 12,021'
<![if !vml]>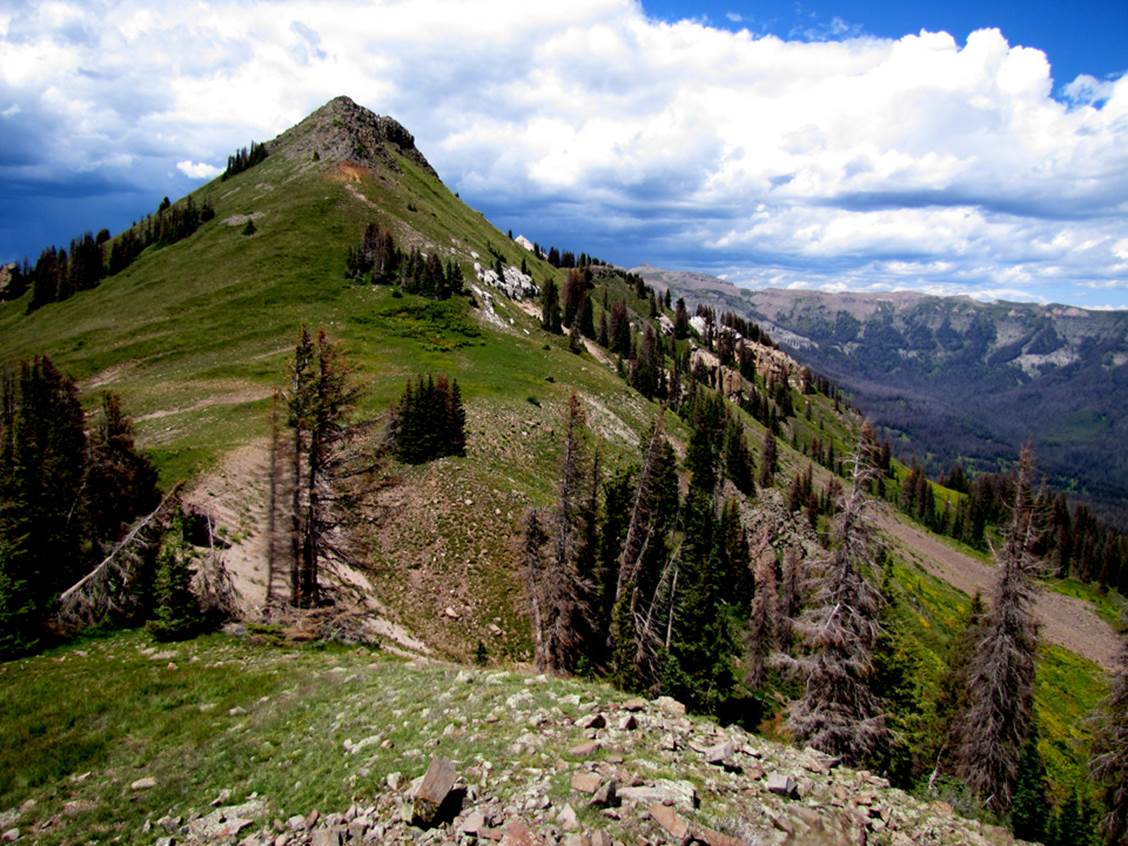 <![endif]>
...a false summit just south of Chama Peak
<![if !vml]>

<![endif]>
Send questions and comments to dscott@themarblesculptor.com