Animas Falls<![if !vml]>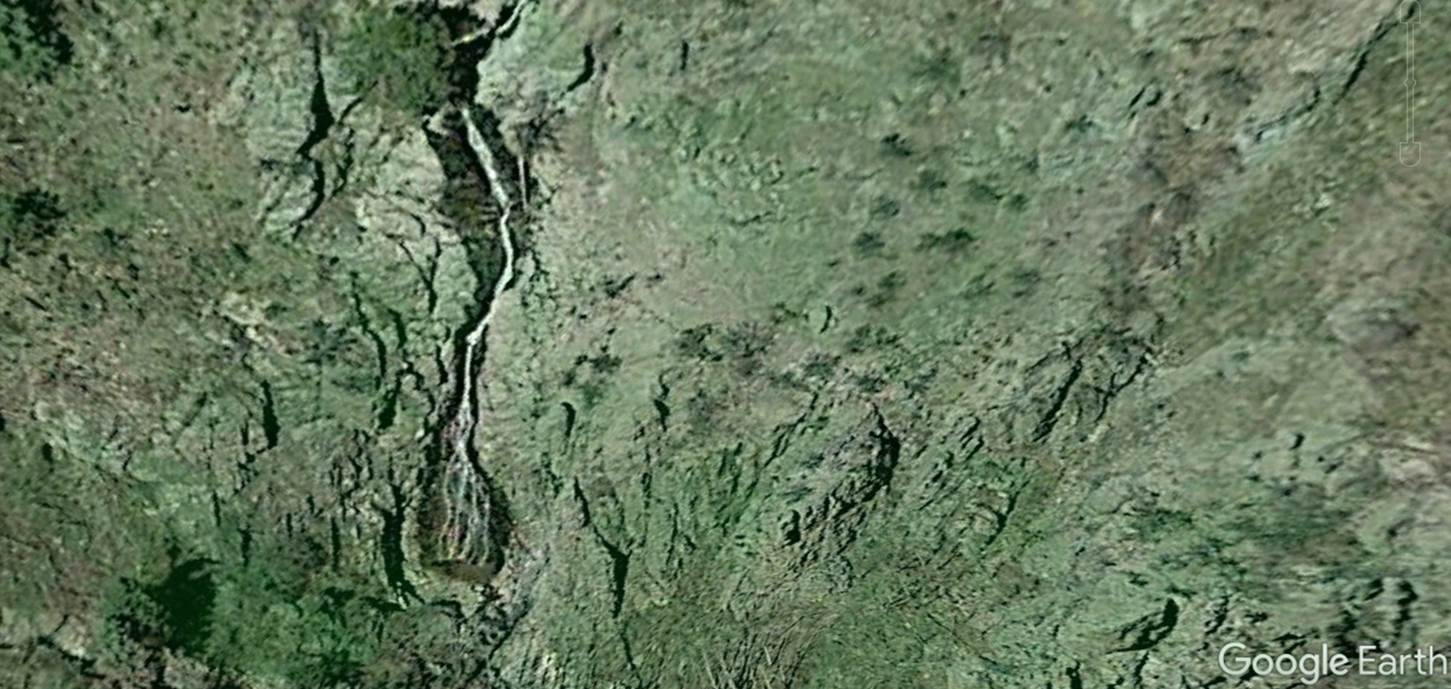 <![endif]>
The photo above is a Google Satellite Image of 200 foot high Animas Falls found on the North Fork of Water Canyon.  This image shows a dry time with minimum water flowing.
beta facts:
name- Animas Falls
height- 200 feet – estimated from USGS Topo and Google Satellite
elevation- 8700'
GPS coordinates- ±33°03.073'N 107°50.285'W
flow- perennial
season- best in April or August
accommodations- none
ownership- Gila National Forest
access- steep trail-less bushwhack a mile or two below The Continental Divide Trail
nearest town- Mimbres is about 16 miles southwest of here
fun fact- extremely remote
essay bro
I am ashamed that we have yet to visit this wonderful  waterfall.   Forest Road 152 , referred to locally as the McKnight Road, is usually still closed because of deep snow until May.  May is when this area normally turns quite dry.  Dry times are never a good choice of a time to visit any waterfall.  Waterfalls are far more beautiful during the wet times of year… and drought years are not the best years for waterfalling.  It would be ideal to visit Animas Falls during late March or April.  However,  the road is often closed at that time of year.  If a person could choose a wet "El Niño" year to drive in on Mcknight Road, then the month of May would be fine.
There is also the option of visiting during the summer rainy season.  If you would like to try this, then you will need to plan on taking and using substantial  rain protection gear and August will be your best month..... ah... you might also consider bringing along some lightning repellent.
The truth is that Animas Falls is perennial and will be flowing every day of most any year… but the months of April and August will usually have stronger than normal flow and thus more white froth…which equates to a more beautiful waterfall…!!! 
Waterfalls shown on this map below have been seen on Google Satellite but not yet documented in the field
Enhanced USGS topo map
<![if !vml]>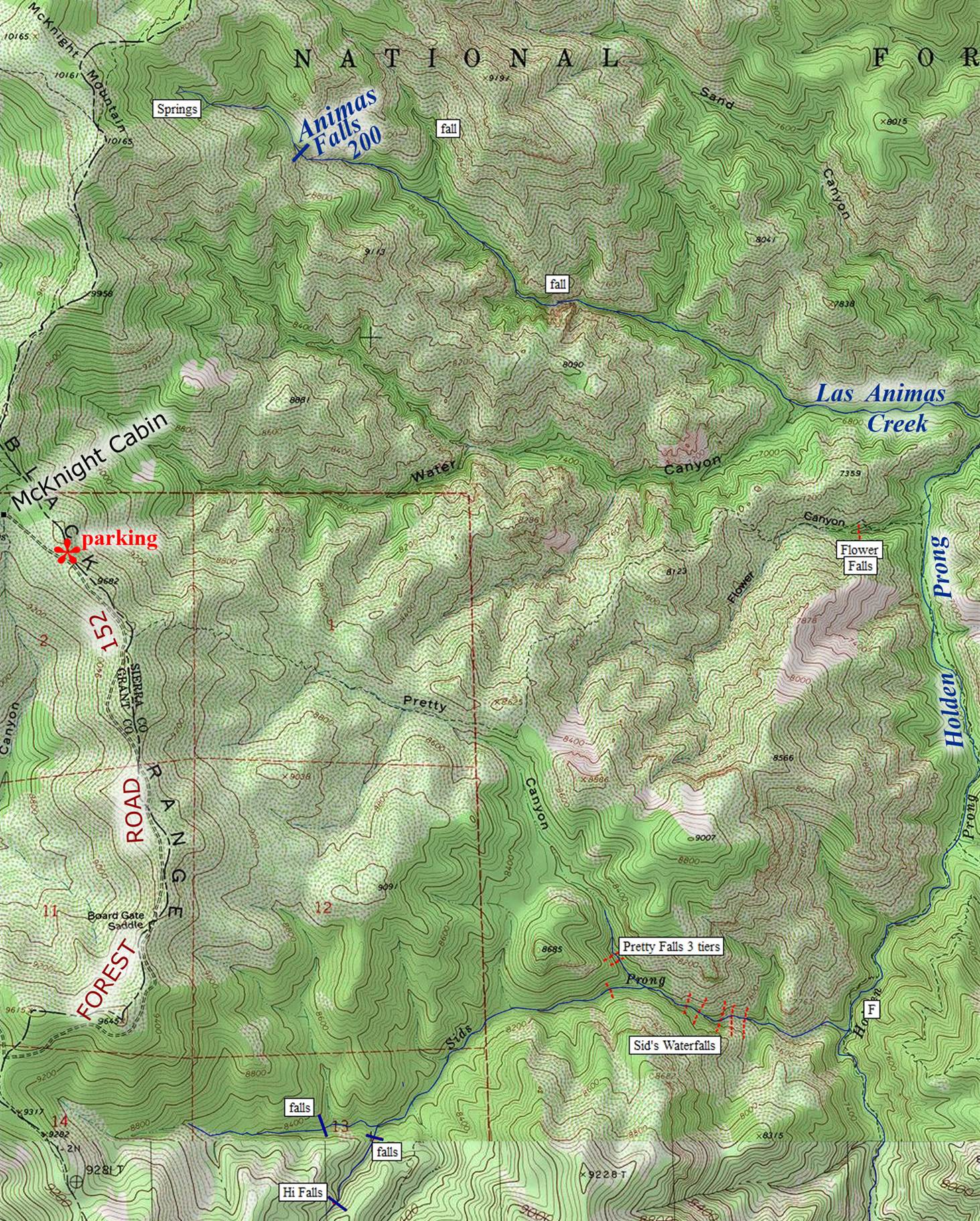 <![endif]>
Send questions and comments to dscott@themarblesculptor.com