Toltec Gorge
ACA Canyon Rating – 2C III
 …at this high elevation snow melt causes the flooding way more than summer rains ever do
THE ONLY MONTHS IT IS SAFE TO ENTER THE TOLTEC GORGE
IS AUGUST, SEPTEMBER AND OCTOBER
<![if !vml]>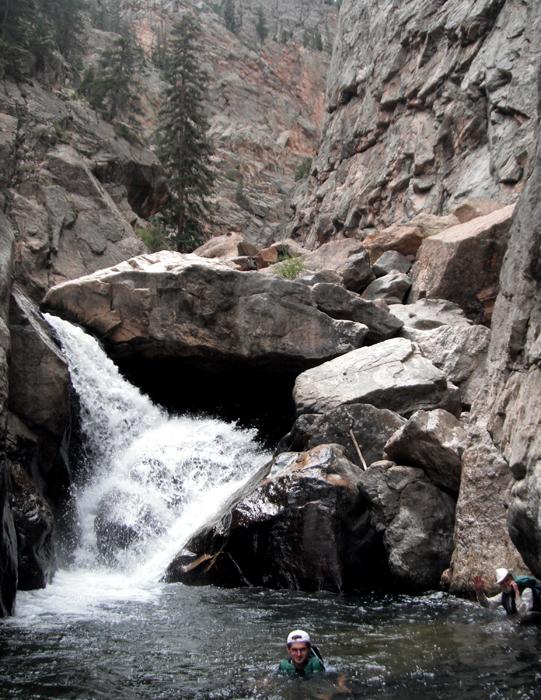 <![endif]>
Anthony, Rorke and I swim-hiking... ah... er... just because we're stupid enough to do this... ah ... does NOT mean you should...!!!
This 25 foot high waterfall is the highest one we found in the Toltec Gorge.
<![if !vml]>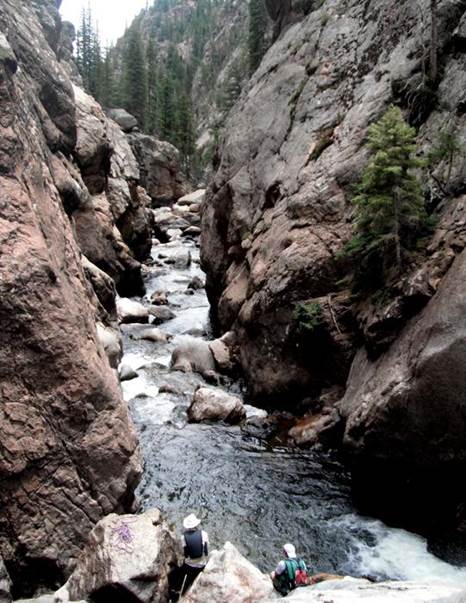 <![endif]>
Long sections of DANGEROUS swims thru rocks, rapids and waterfalls make this a life-threatening but beautiful experience.
WEAR A LIFE-JACKET...!!! and even tho we didn't... you should WEAR A HELMET...!!!
Often we were forced to leap off waterfalls and swim the rapids below... as the ONLY WAY THRU...!!!
<![if !vml]>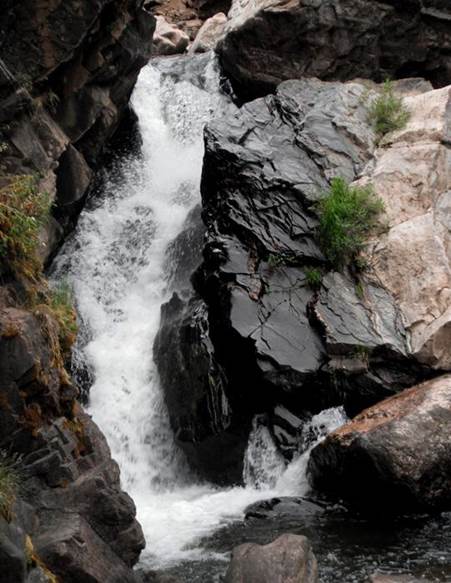 <![endif]>
...a beautiful 20' high waterfall in the upper part of the gorge.
<![if !vml]>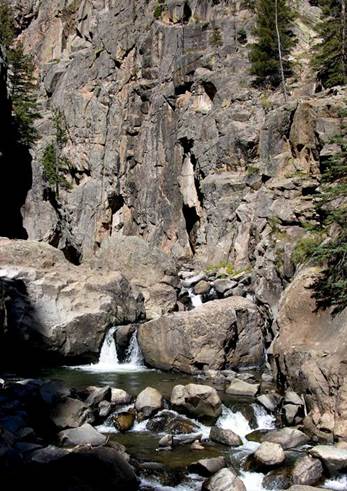 <![endif]>   <![if !vml]>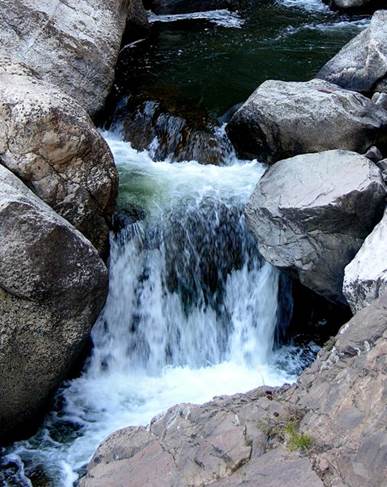 <![endif]>
…a 15' high "twin" waterfall

                                                           

…a 15 footer
<![if !vml]>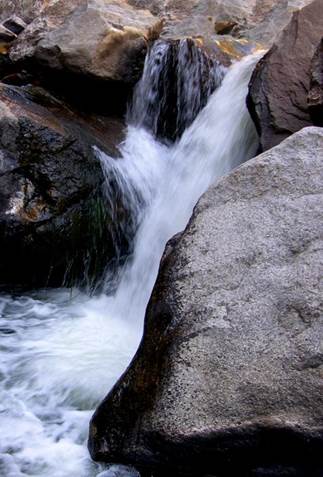 <![endif]>    
                            …'nuther 15 footer                                       
SEE THIS ON YOUTUBE: https://www.youtube.com/watch?v=fXZ5X_bwDpA
beta facts:
name- Toltec Falls
height- 25'
elevation- 9150
GPS coordinates- ±36°58.926'N 106°18.369'W
flow- healthy trout stream
season- AUTUMN ONLY AVOID HIGH WATER…!!!!
accommodations- nothing… totally nothing… no help of any kind… even in an emergency…!!!
ownership- Carson National Forest… Cruses Basin Wilderness Area
access- 8 miles-no trail-steep bush-boulder-and-cliff plus a dangerous and life-threatening "swim-hike"…!!!
nearest town- Osier Train Station, Colorado
fun fact- This is an extreme place.
essay bro:
This is a wonderful experience... but very DANGEROUS...!!!  A person could easily loose their life in the Toltec Gorge... but even a sprained ankle is a MAJOR PROBLEM in this place.   We swim-hiked the river from the ford below Osier down to the end of the gorge, where we hiked up a steep grassy slope 1000' elevation to the tracks and cross-tie-walked back to our wheels... all in one hard day…maybe 8 or 9 miles round trip.  No car shuttle is necessary.
Enhanced USGS 7.5' topo map
<![if !vml]><![endif]>
_________________one mile_________________
Send questions and comments to art@DougScottArt.com