Potrero Gorge
ACA Canyon Rating – 2A I
  <![if !vml]>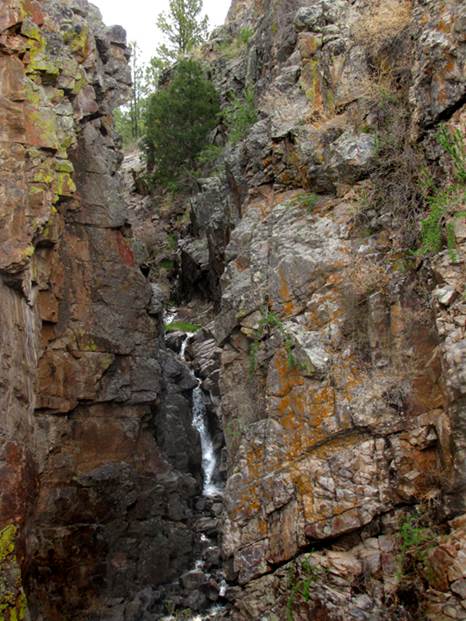 <![endif]> <![if !vml]>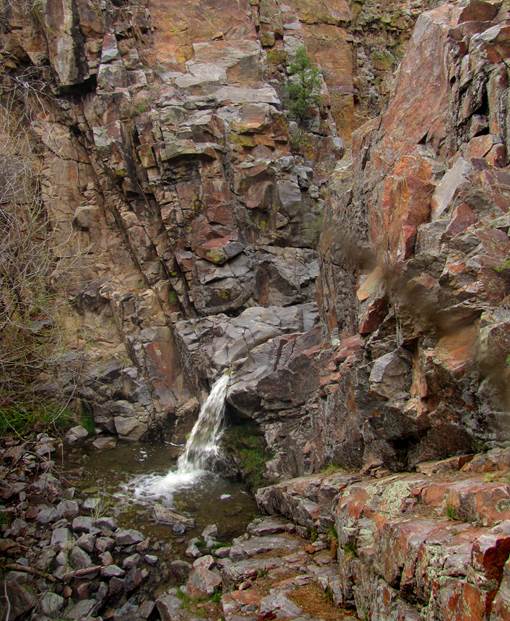 <![endif]> 
Potrero (english = finger) Falls is not a substantial waterfall but it is within a short but beautiful "slot canyon"
During early May of most years this waterfall is beautiful, white and frothy…!!   ...and this second photo shows the 8' high lowest tier.
beta facts:
name- Potrero Canyon
elevation- 7650'
GPS coordinates- ±36°24.467'N 106°12.353'W
season- any time but early May is best
accommodations- nearby campgrounds and town
ownership- Carson National Forest
access- ¼ mile hike from dirt road access
nearest town- El Rito is about 4 miles south of here
fun fact- it lives right across-the-street from the famous "El Rito" technical rock climbing area.
essay bro
This is a steep-walled crevasse of nice pink granite.  During average summer flow you can climb right up the cascades.  This is a fun place to cool off in the hot summertime and it appears on most forest and topo maps.  The slot canyon is very short, only a couple hundred yards.
Enhanced USGS 7.5' topo map
<![if !vml]>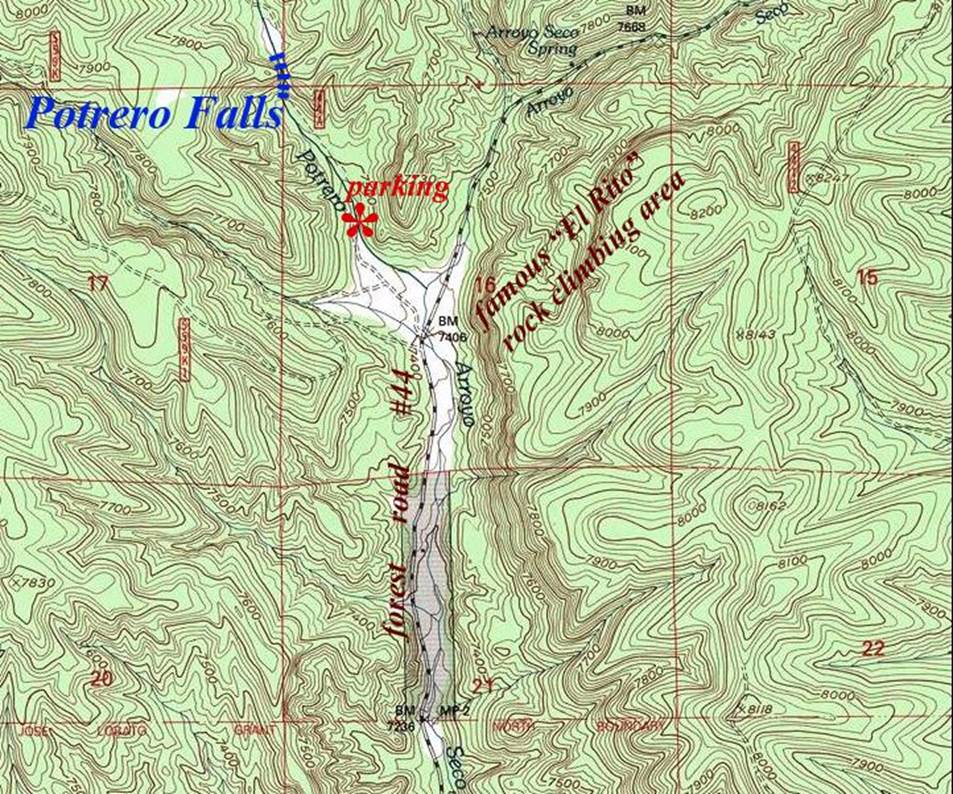 <![endif]>
______________________one mile________________________
Send questions and comments to dscott@themarblesculptor.com