El Salto Falls (Spanish… The "jump")
ACA Canyon Rating – 2A III – with many fabulous rappel options
<![if !vml]>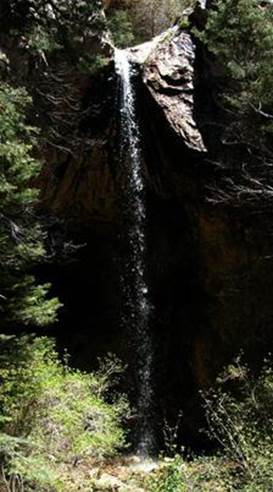 <![endif]>                      <![if !vml]>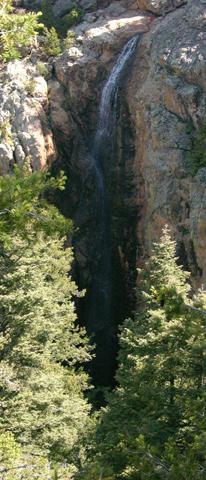 <![endif]>                   <![if !vml]>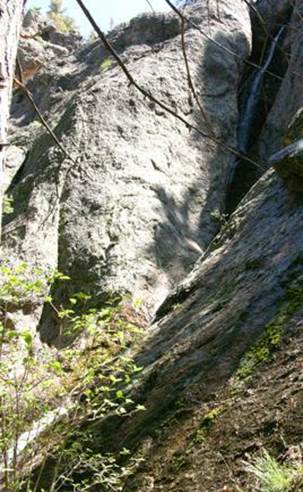 <![endif]>
El Salto Falls #1 is most downstream… 50' high            #2 is about 150 feet high                                                                  #3 falls about 80 feet in consecutive cascades.
<![if !vml]>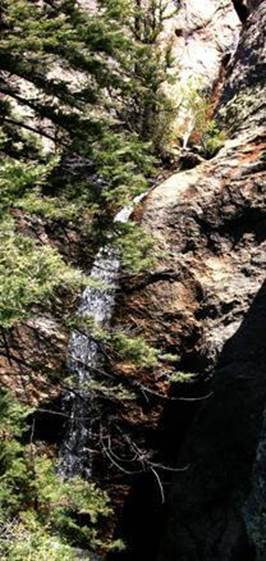 <![endif]>                             <![if !vml]>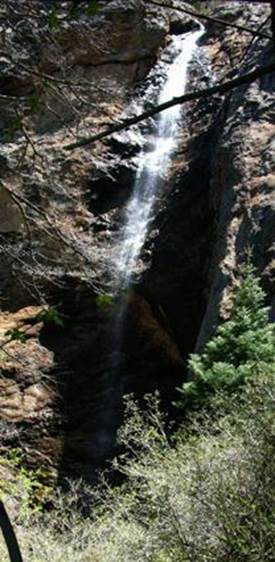 <![endif]>                    <![if !vml]>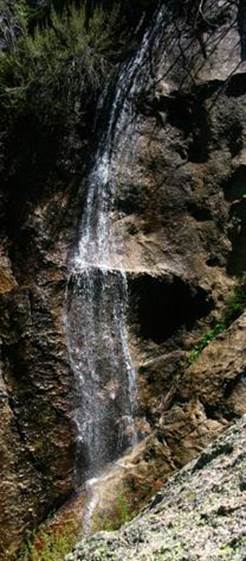 <![endif]>
#4 drops about100 'with the bottom 40' sheer                        #5 is the highest… about 200 feet                       #6 drops about 40 feet
<![if !vml]>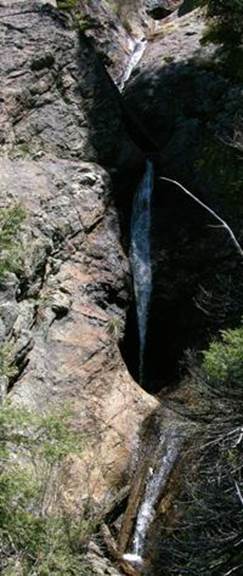 <![endif]>                                                                                                <![if !vml]>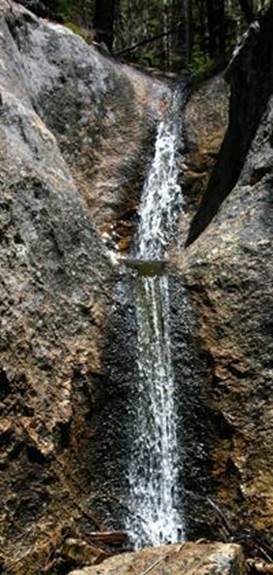 <![endif]>
#7 descends over 100' in 5 separate tiers                                   #8 photo is unavailable                                     #9 falls 30 feet in 2 tiers
beta facts:
name- El Salto Canyon
elevation- ±9000'
GPS coordinates- ±36°32.000'N 105°32.100'W
season- anytime but you might need snowshoes in the winter.
accommodations- none
ownership- private
access- 100-yard hike to the first falls from the end of the dirt road where you park.
nearest town- Arroyo Seco is a couple miles southwest of here.
fun fact- These are very high and beautiful waterfalls to climb and rappel next to
essay bro:
El Salto Creek above Arroyo Seco, NM about 7 miles north of Taos, owns as grand of a collection of waterfalls as you will find anywhere.  All nine falls are on private land.  Permits to visit cost $4 per person and are convenient to obtain at a blue house on your left as you ascend the road east of Arroyo Seco.  You will see a large sign near the road in front of this house describing the permits.  Stop and GET A PERMIT.  These folks own a piece of beautiful New Mexico and they are kind enough to share it with us.  Pay the small fee, obey their rules, DO NOT TRASH THE PLACE and enjoy the falls.
I had always heard that there were seven falls… but I found nine… and who knows, maybe you will find more.
A nice, obvious but unmarked trail leads about a hundred yards from where you park to the first falls.  The hearty sort can scramble their way up to the left of these first falls and a small trail leads to the second falls… from there… ah… er… you are kind of on your own.  This is a special place… a shining jewel in the Taos area's crown.
Enhanced USGS 7.5' topo map
<![if !vml]>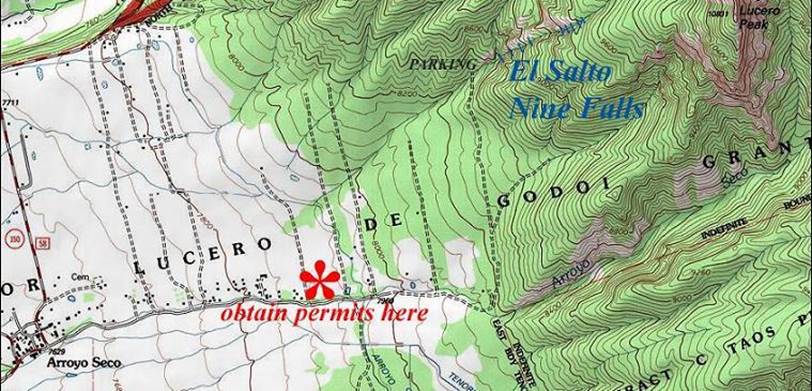 <![endif]>
one mile = approximately2.5 inches
Send questions and comments to doug.vivian@yahoo.com