Bear Canyon
This canyon is astounding... but it is a box canyon and not a slot canyon
ACA Canyon Rating – 1B II
The trail is old…but it still works…this is one of the best hikes in New Mexico
… a lot of Canyons in New Mexico are called "Bear"…But this Bear Canyon is Amazing… a couple miles east of Questa.  Beautiful cascades tumble for more than 200 feet down thru sheer-walls a thousand feet high…!!!
<![if !vml]>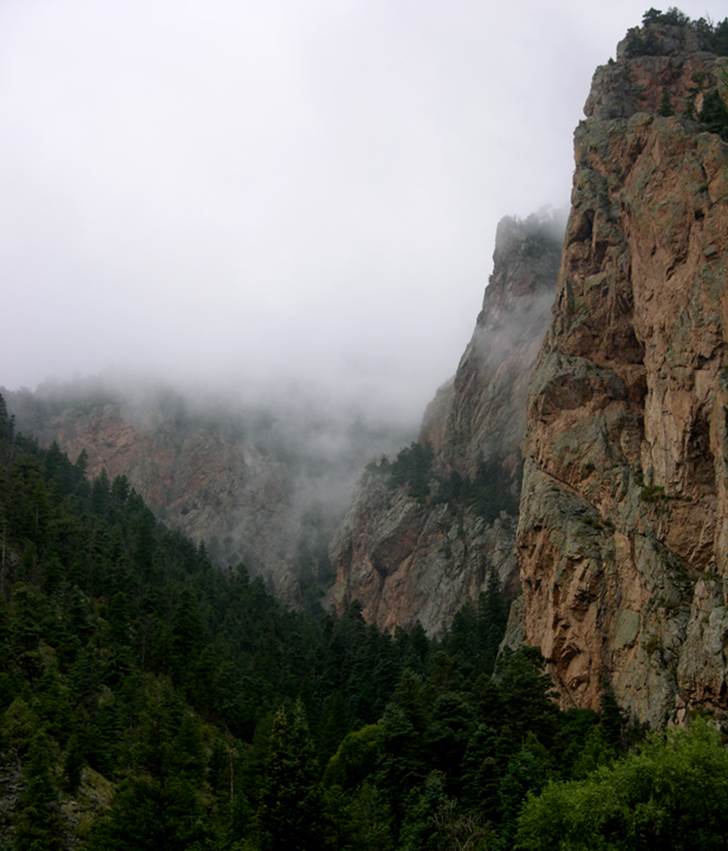 <![endif]>
The photo above is taken from the highway.  The forested slope on your right goes away immediately.  This amazing canyon has sheer walls on both sides.
The views of the thousand foot high sheer canyon walls will make you think you are in a National Park.
<![if !vml]>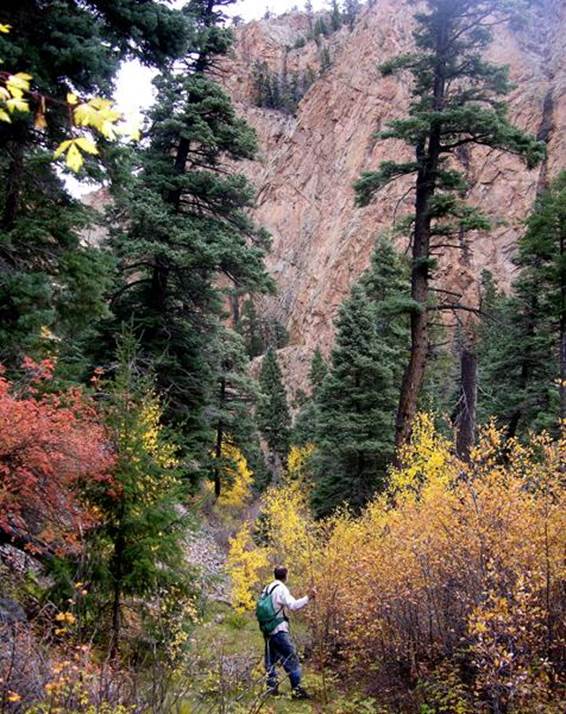 <![endif]>
beta facts:
name- Bear Canyon
elevation- 7900'
GPS coordinates- ±37°01.527'N 106°28.227'W
season-anytime…but you'll need skiis or snowshoes in the winter
ownership- Carson National Forest
access- a short 1+ mile hike... some old unmaintained trail... and some guess-work to cross the Red River
nearest town- Questa is about 2 miles west of here
fun fact- a mildly steep hike... but very beautiful...!!!
essay bro
This is a mildly steep but very beautiful hike... and if you go to visit this canyon... do yourself a favor and continue your hike on up Bear Canyon thru the entire sheer-walled portion.  This canyon is impressive.  It is a beautiful place that you will want to return to.
Knowing where to park your car and finding a place to cross Red River are both good questions.  We parked beside New Mexico State Highway 38 a hundred yards or so past a speed limit sign about one mile east of the Questa Ranger Station of the Carson National Forest.  We found a Fir tree nearby fallen across Red River, which provided us with a dry crossing.  Then immediately found a trail heading up stream a hundred yards or so to Bear Canyon.  From there an old unimproved trail was steep but quite easy to follow up thru the majestic Bear Canyon.  Some trees have fallen across the trail.
Enhanced National Geographic 7.5' topo map    (up is NORTH)
<![if !vml]>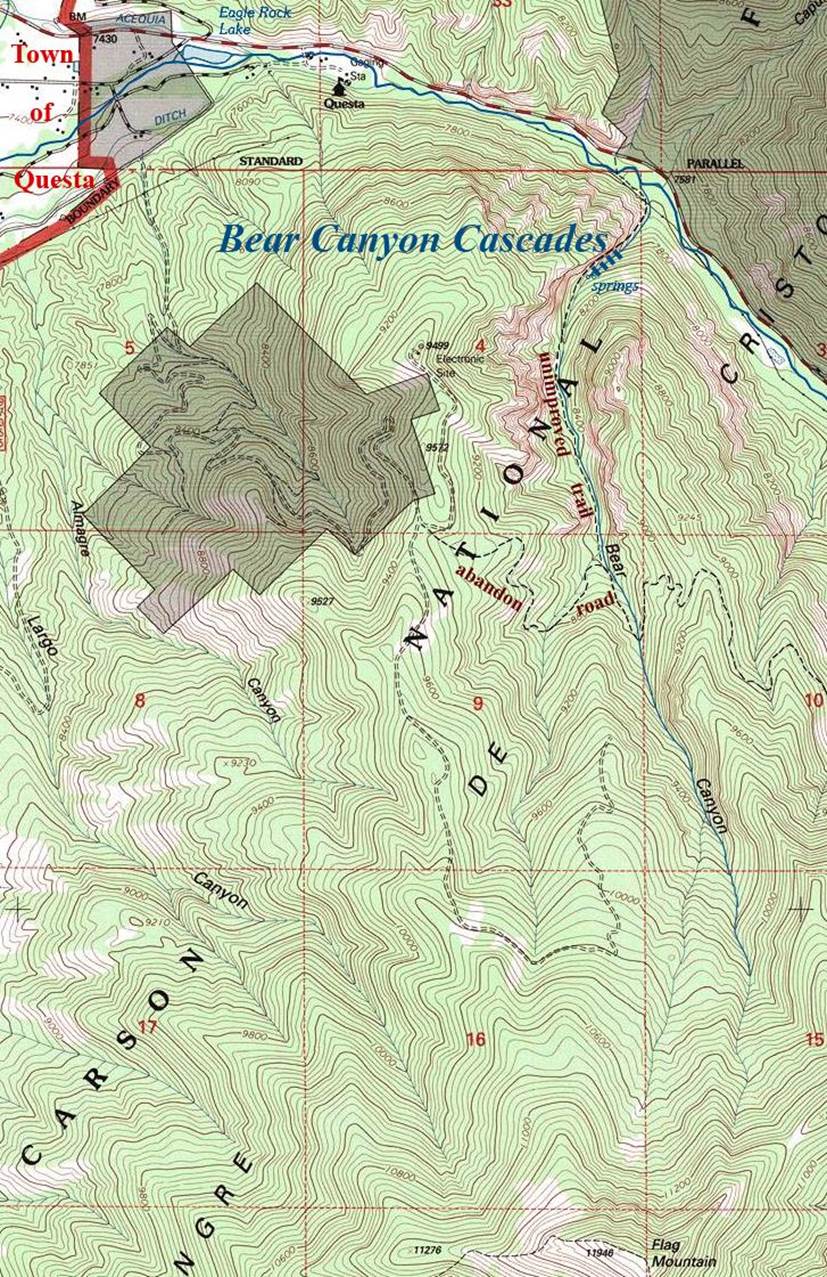 <![endif]>
Thin red lines above are one-mile squares
Send questions and comments to dscott@TheMarbleSculptor.com