Cañon Tapia
ACA Canyon Rating – 1A III
This canyon is closed during Native American Ceremonies
NEVER ENTER ANY SLOT CANYON WHEN HEAVY RAIN IS IN THE FORCAST…!!!
<![if !vml]>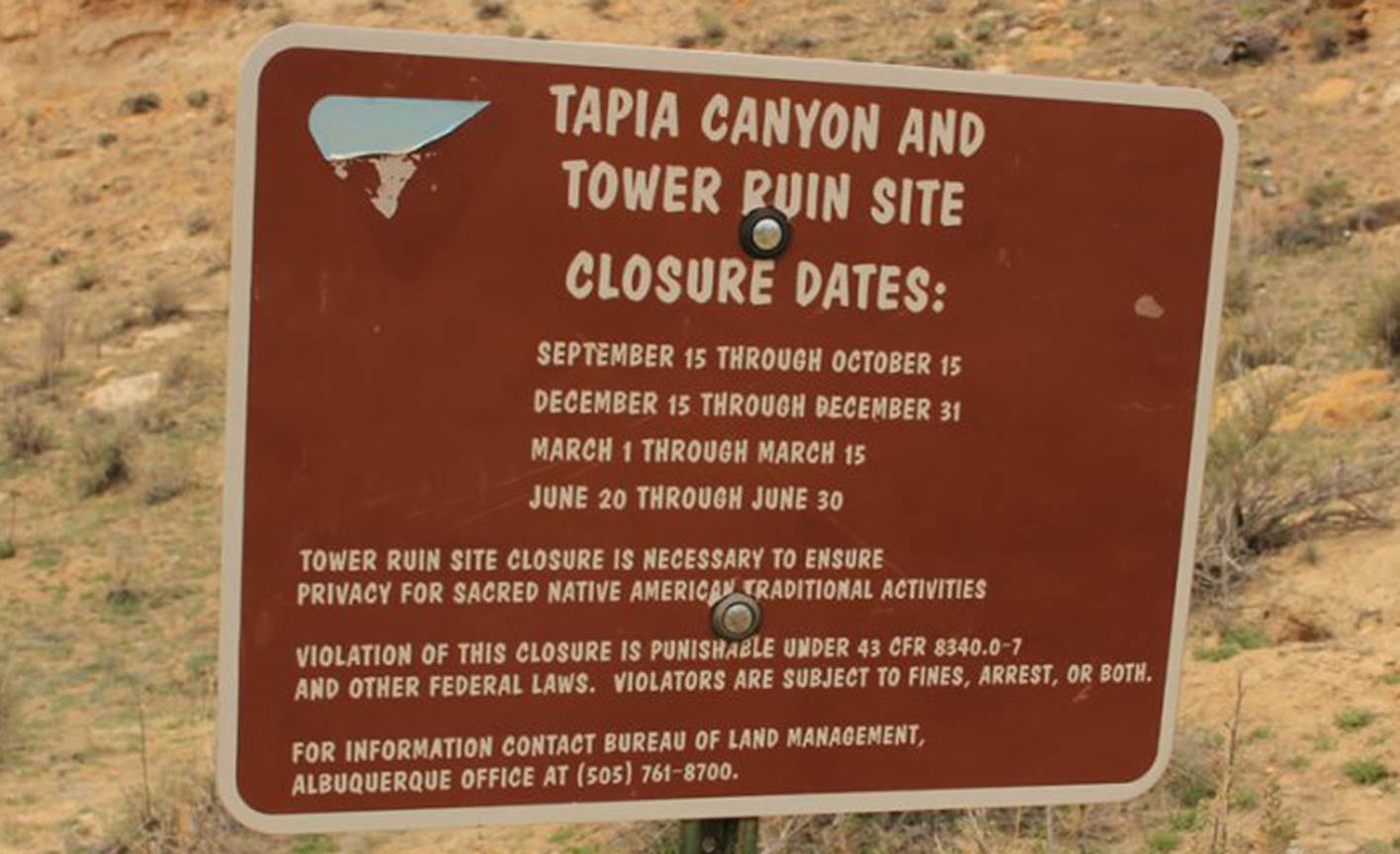 <![endif]>
<![if !vml]>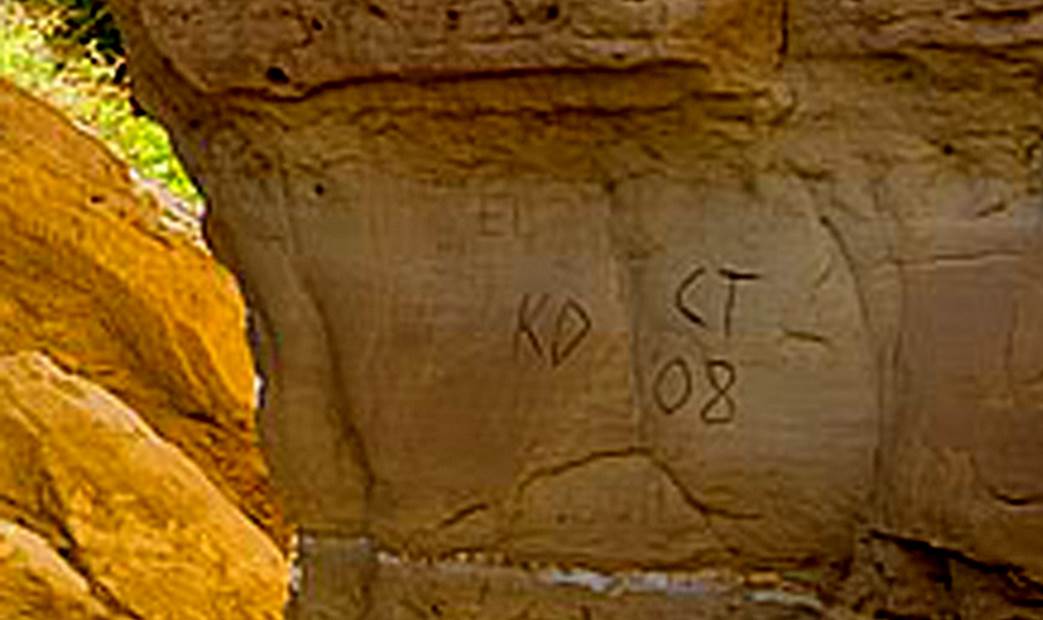 <![endif]> 
KD and CT have SCARED an AMAZING PUBLIC TREASURE…!!!  This thoughtless graffiti is engraved directly upon Tapia Canyon Natural Bridge that is shown below…What if Everyone did this…???
<![if !vml]>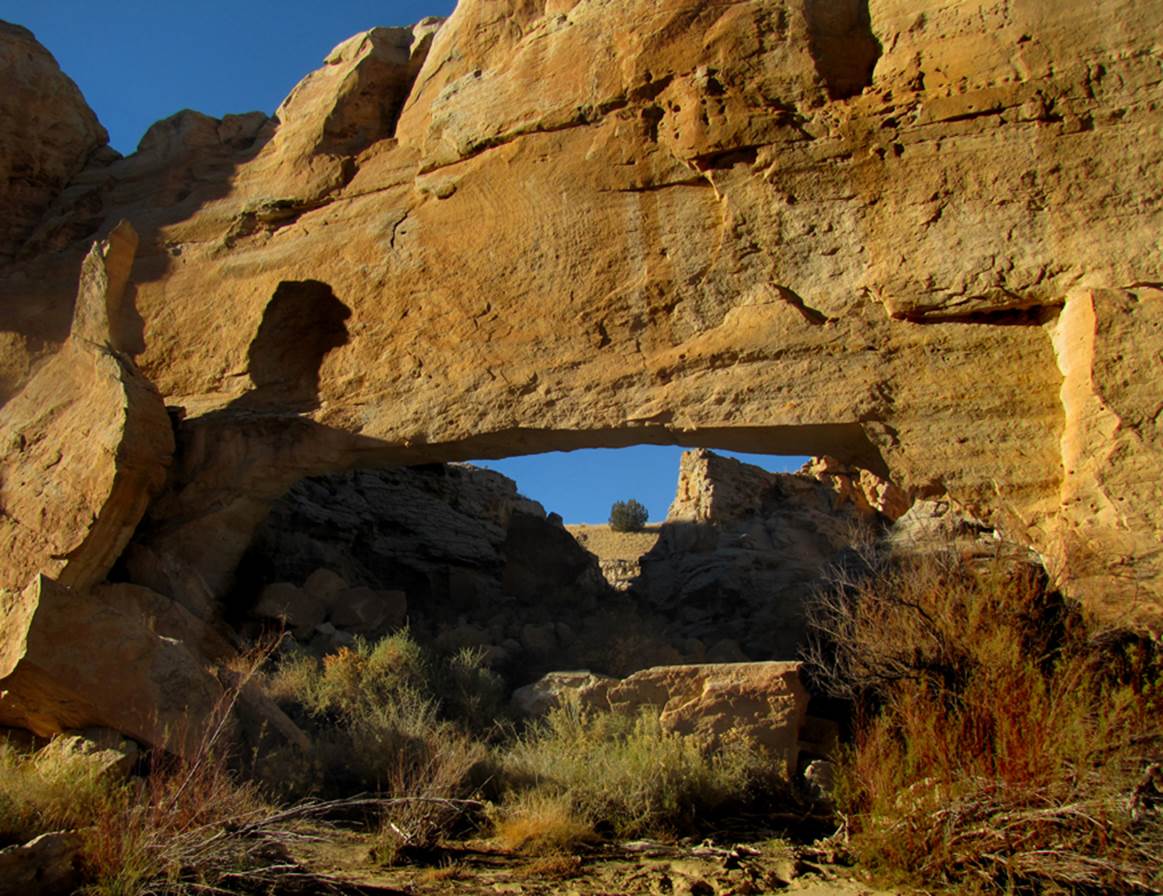 <![endif]>
Tapia Canyon Natural Bridge is over 60' wide by about 25' high.  Behind it is a wonderful slot canyon.  The natural bridge and the slot canyon are both at the mouth of a tributary to Tapia Canyon.
The photo below shows the tributary side of the natural bridge
<![if !vml]>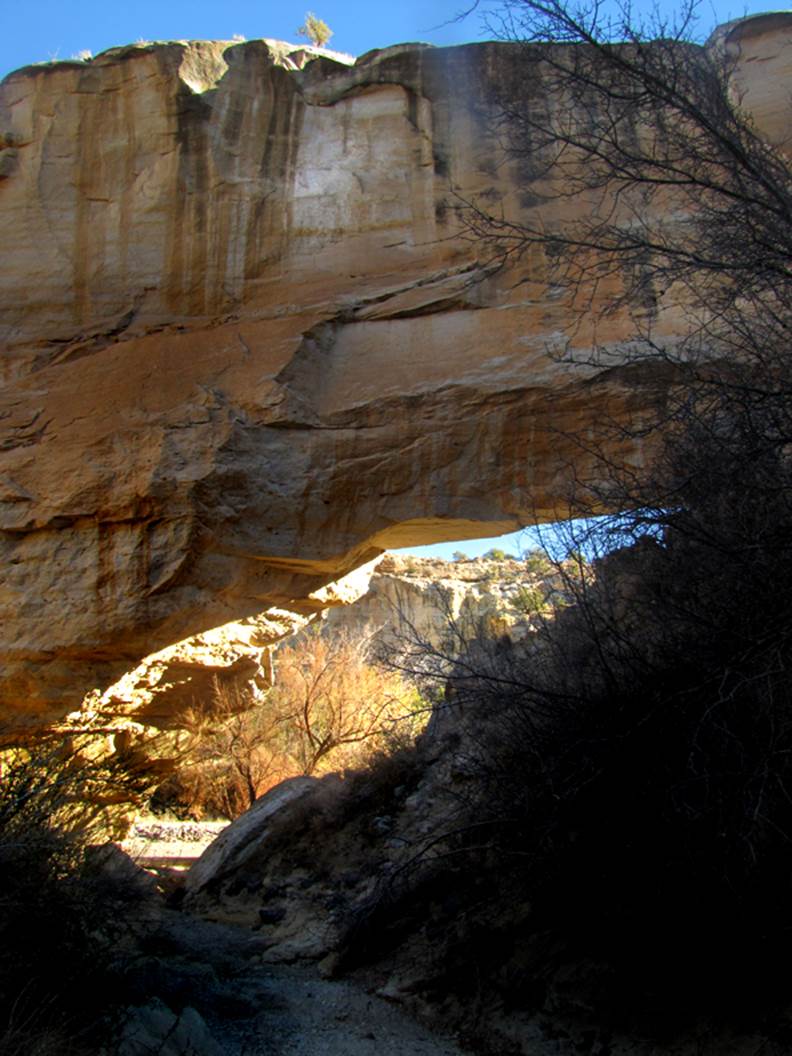 <![endif]>
…Below is the view looking out of the slot canyon to the natural bridge seen thru the opening
<![if !vml]>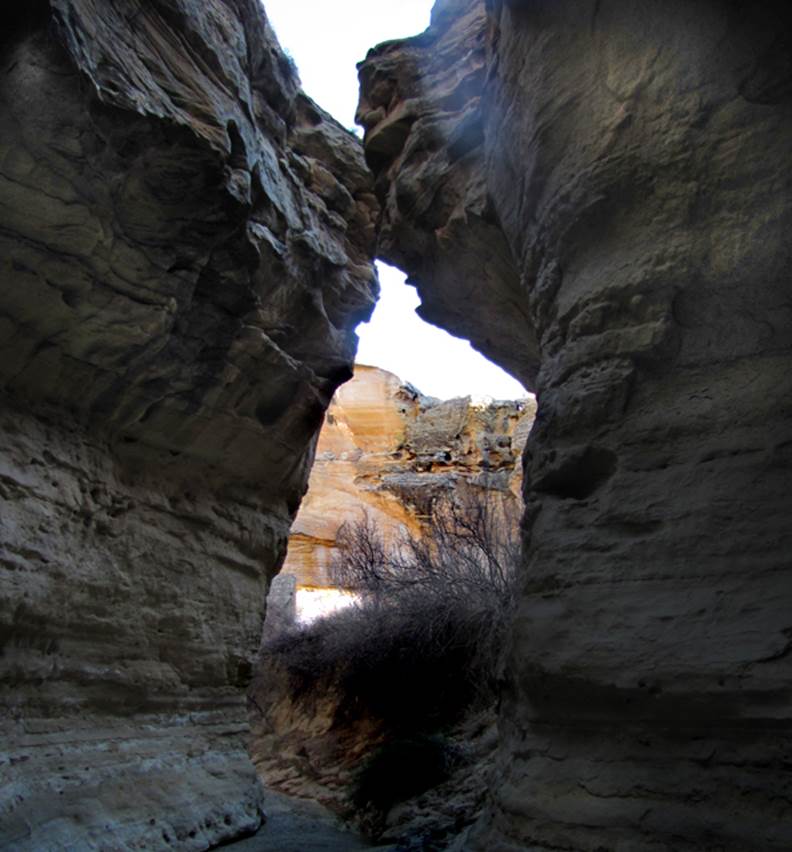 <![endif]>
There are many slot canyons throughout the entire length of Tapia Canyon… mostly in the tributaries while Tapia Canyon is more of a sheer-wall, box canyon
<![if !vml]>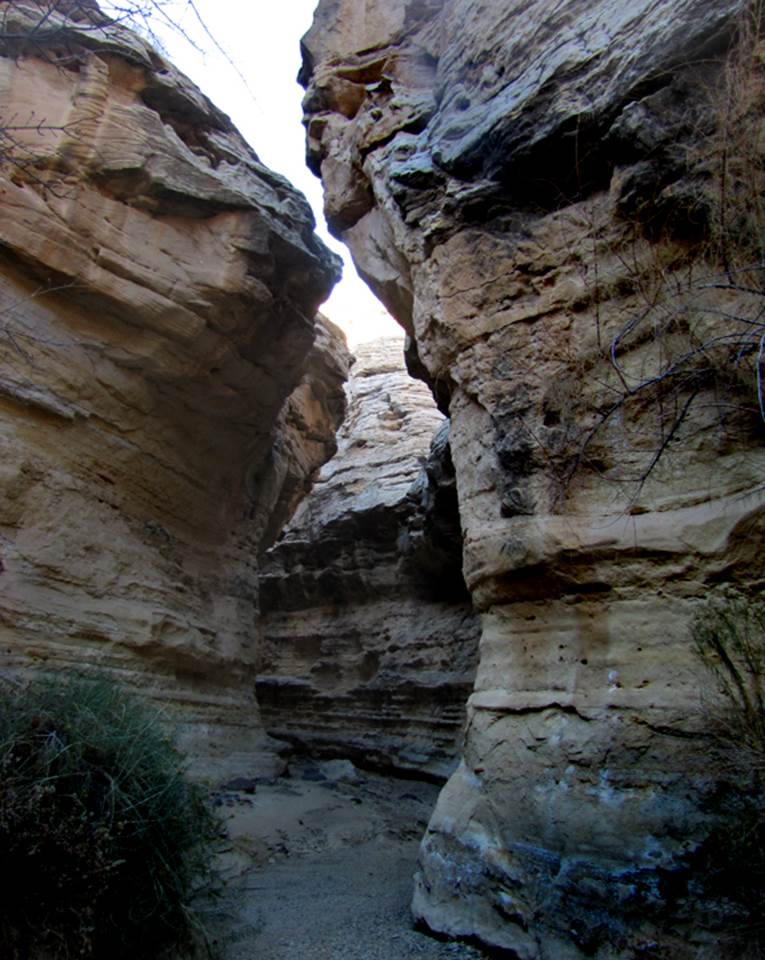 <![endif]> 
<![if !vml]>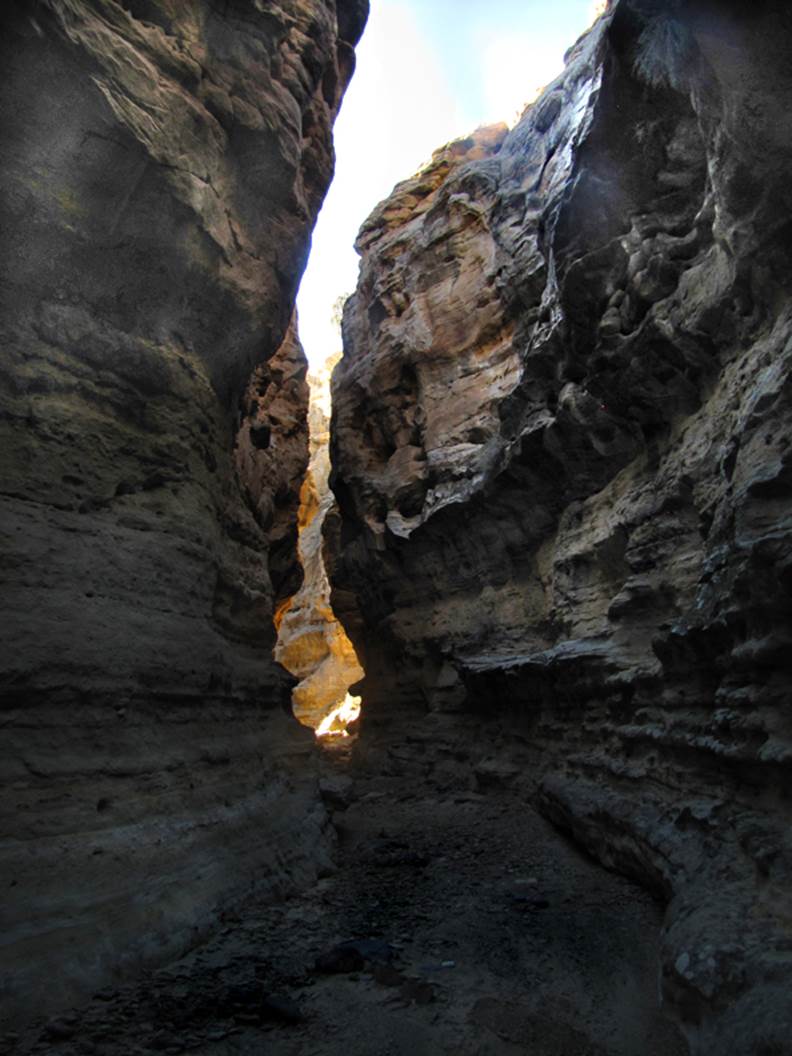 <![endif]>
Tapia Arch, shown below is maybe 20' high and 10' wide.  It is about a mile downstream from the natural bridge.
<![if !vml]>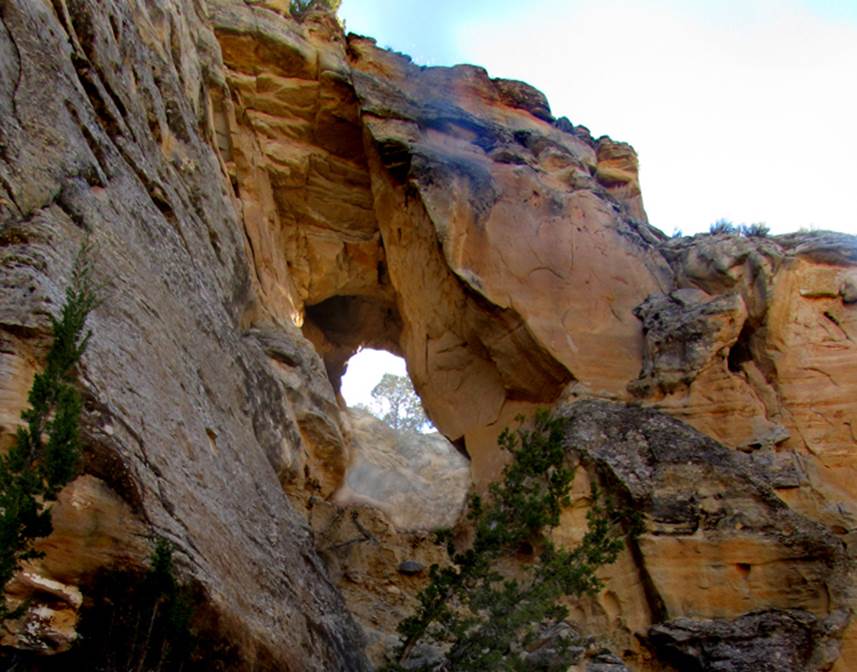 <![endif]> 
…below is a "conclave" in the sandstone wall and a 60' high spire found up a southern tributary about a mile above the parking area<![if !vml]>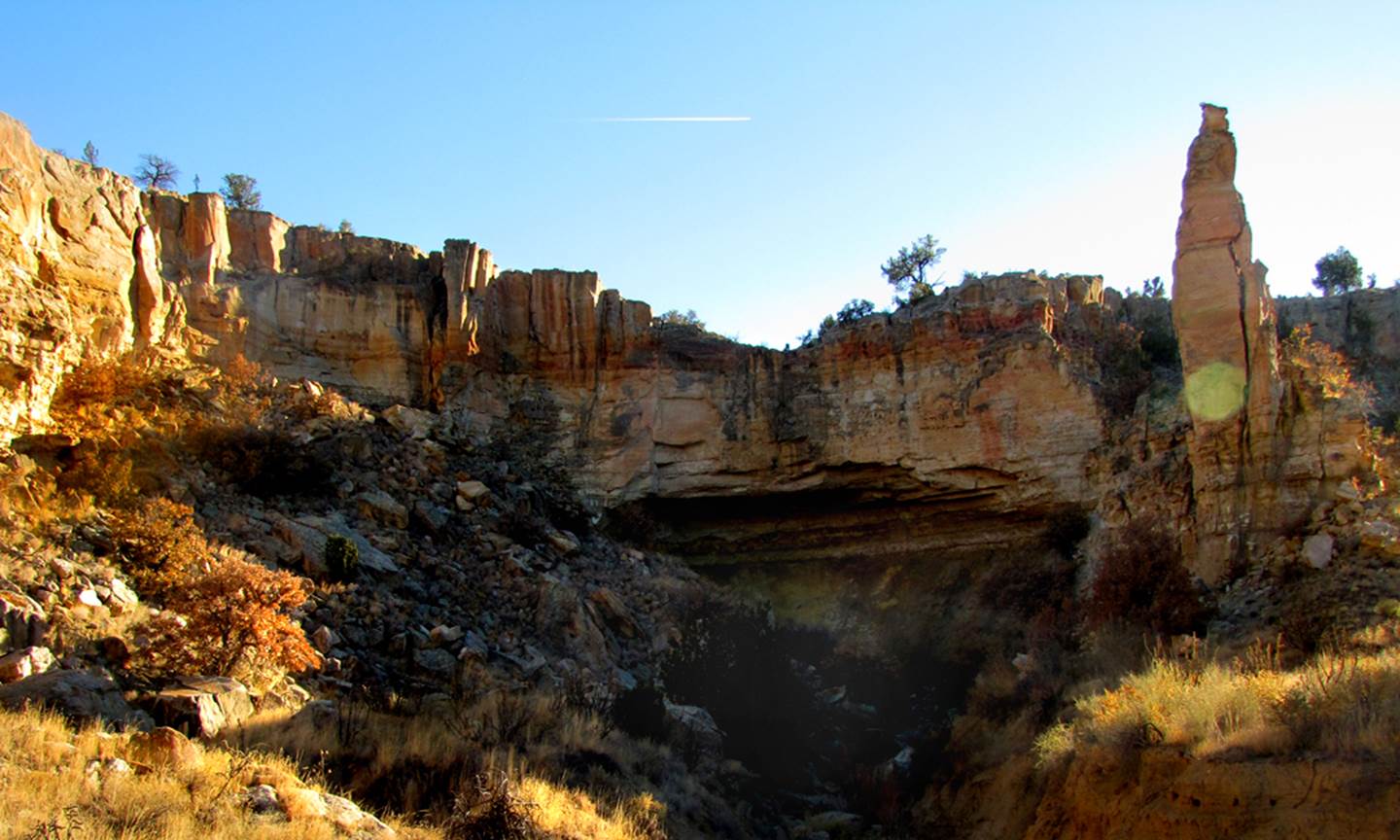 <![endif]>
This last photo below is of a slot canyon tributary to the north, only a few hundred yards from your parked wheels
<![if !vml]>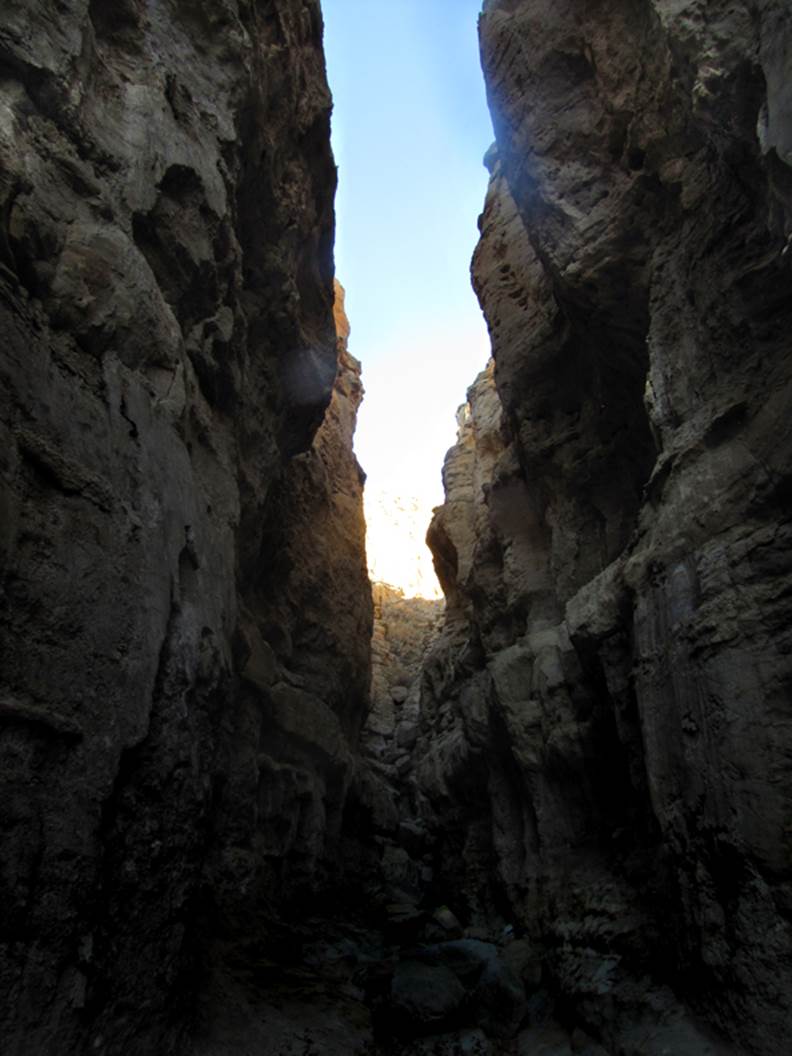 <![endif]>
David Roybal friend
beta facts:
name- Cañon Tapia 
depth of slot portion- average of roughly 40' to 80' feet
length of canyon- from vehicle parking to the extreme upper end of the Canon Puente Slot Canyon is about seven miles
elevation- 6550'at the top of Puente Slot down to 5950'at the parking area
GPS coordinates- ±35°27.569'N 107°13.166'W at the top of Puente Slot and ±35°30.363'N 107°08.956'W at the lower end parking area
flow- occasional intermittent seeps
accommodations- None
ownership- it is checker-board mostly BLM with some private, and some Indian Lands… and even Cibola National Forest at the upper end of Canon Puente
access- is from Road #279… see the map below
nearest town- none
fun fact- the checker-board ownership throws a curve-ball into the works…ah…er…whose land am I walking on…???    This is a controversial place
essay bro
Cañon Tapia in English is Tapia Canyon.  Tapia is a Spanish sir-name.  Tapia Canyon is special.  The photos and the beta above, along with the map below tell the story of this controversial and "hard to find" place.
Right-click-save-as to print yourself a hard-copy of our map below.  
Click here to see a more detailed and larger map of this area
Enhanced USGS topo map
The Red Lines depict sections of "slot canyons"         The shaded green is Cibola National Forest          The shaded grey is private land         The shaded cream color below is BIA land       the rest is BLM                                 <![if !vml]>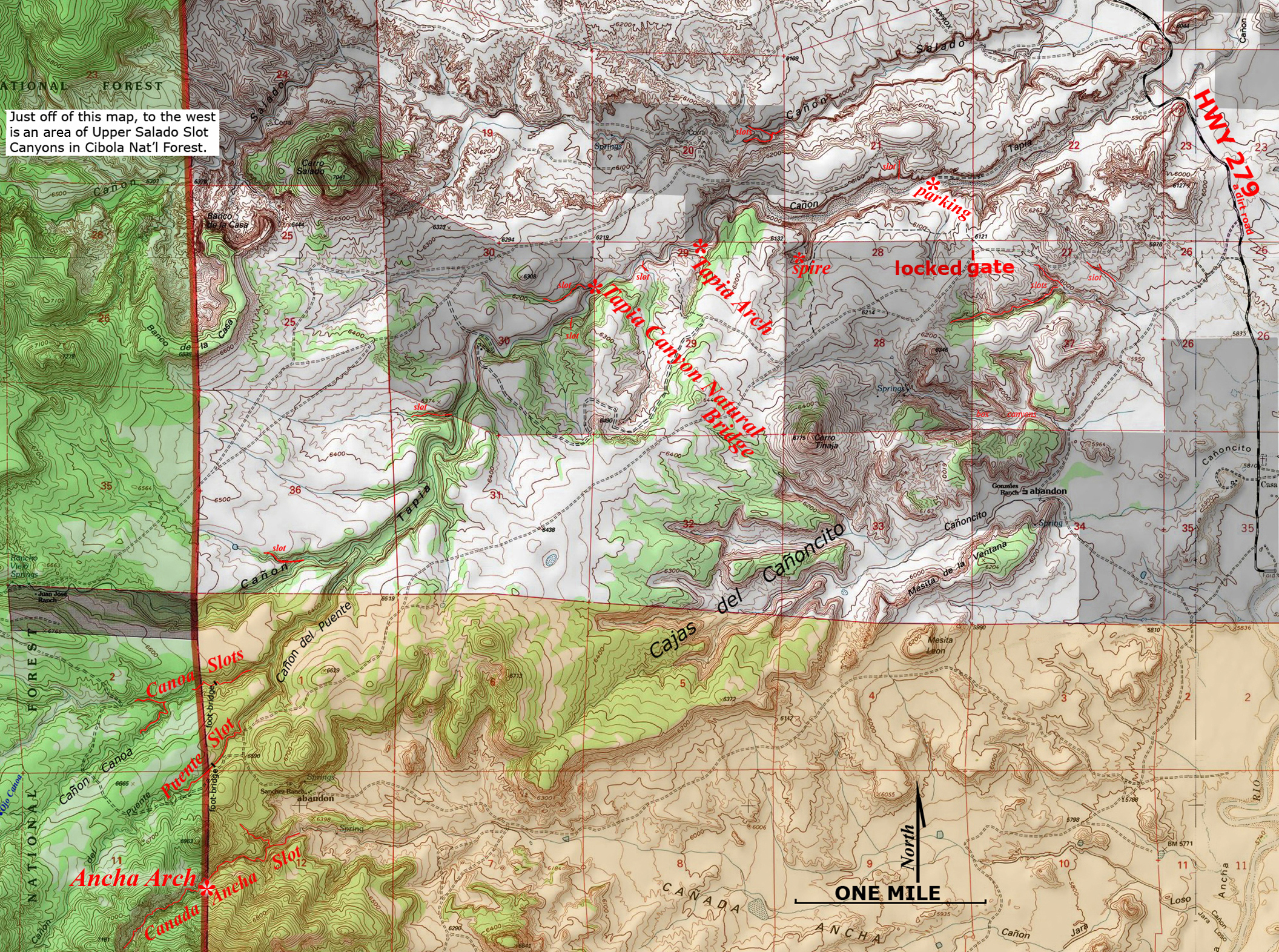 <![endif]>
Back to New Mexico Slot Canyons
Send questions and comments to dscott@themarblesculptor.com