Rio Puero Gorge
ACA Canyon Rating – this is a play area not an expedition – only bite off what you can chew…
There is good water flow, some really tuff climbs and rappels… plus abundant beautiful hiking
<![if !vml]>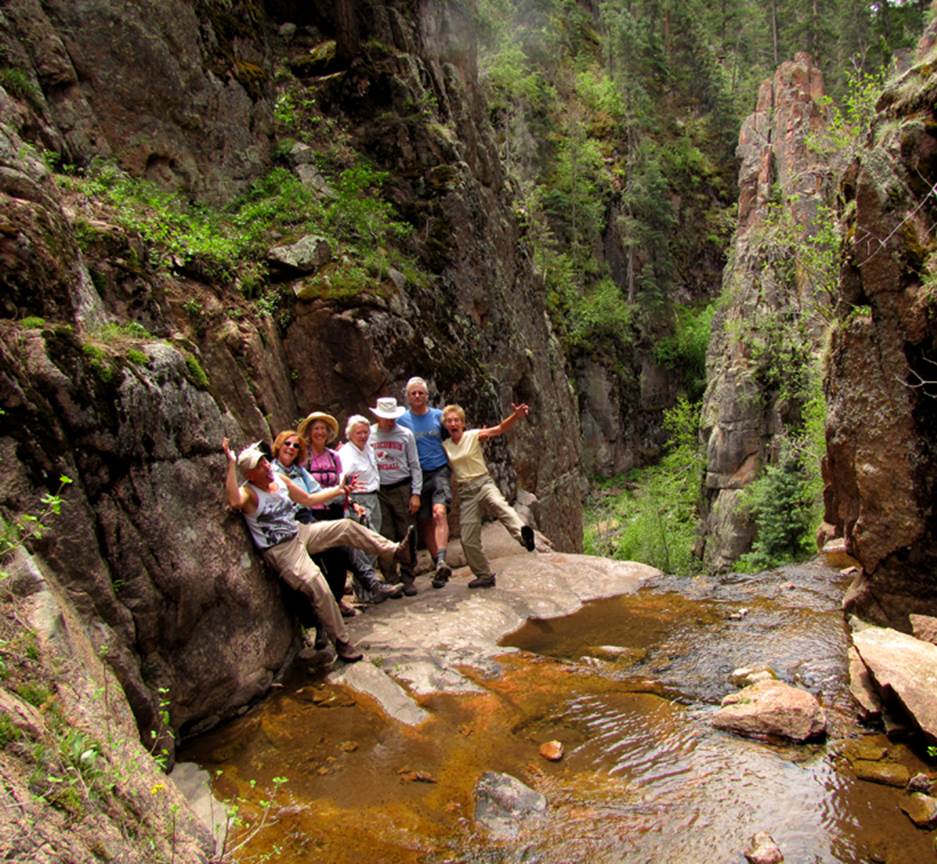 <![endif]> 
My friends spoof as tho they are falling over 50' high Echo Falls on the Rito Resumidero
And below… 3 ugly bears hang out in a cave at Lichen Falls (my three sons)
<![if !vml]>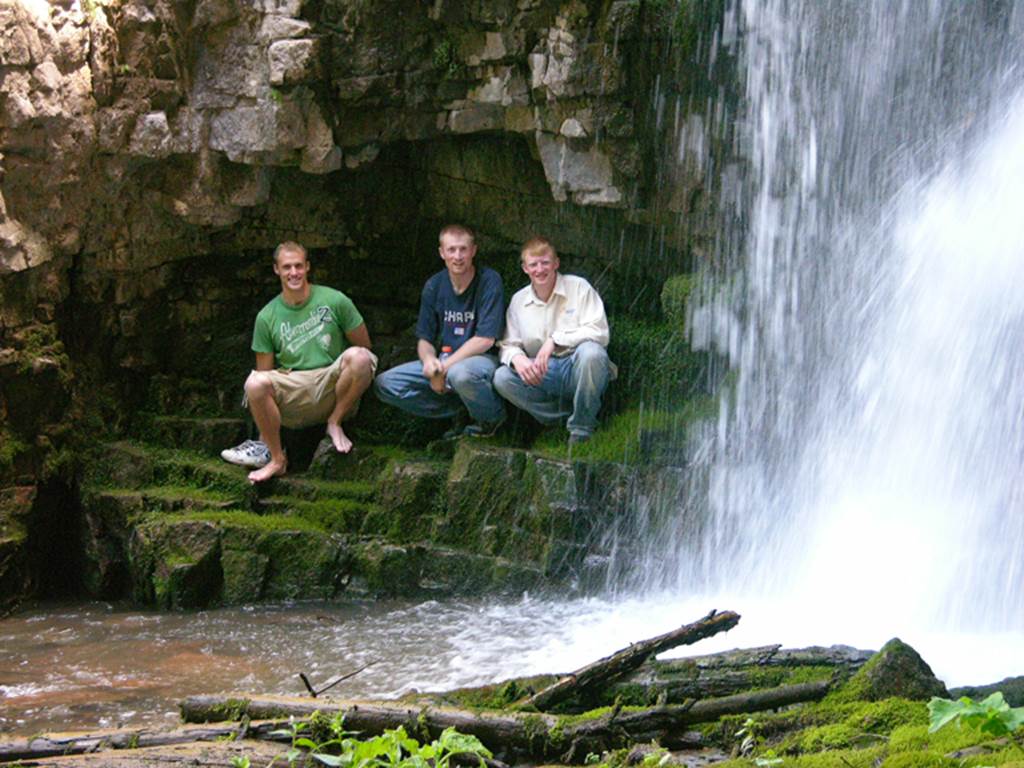 <![endif]>
60' Lichen Falls on the Rio Puerco
<![if !vml]>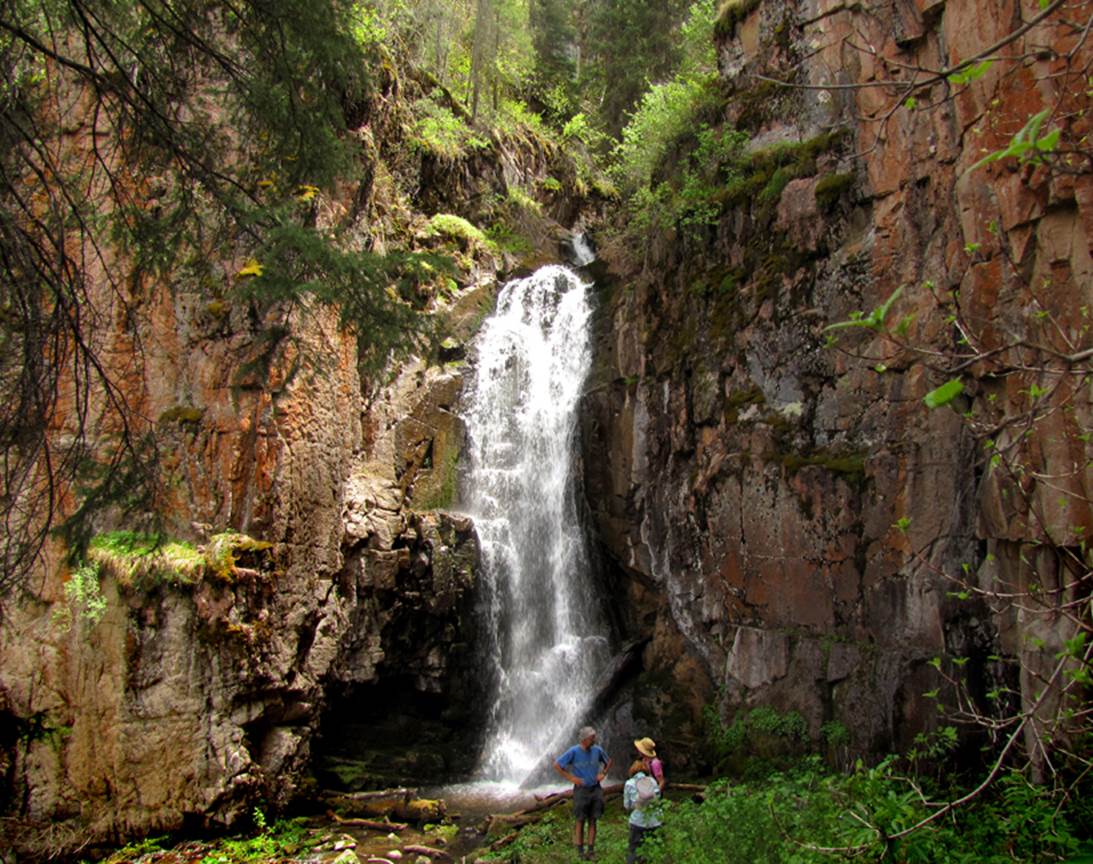 <![endif]>
Echo Falls
<![if !vml]>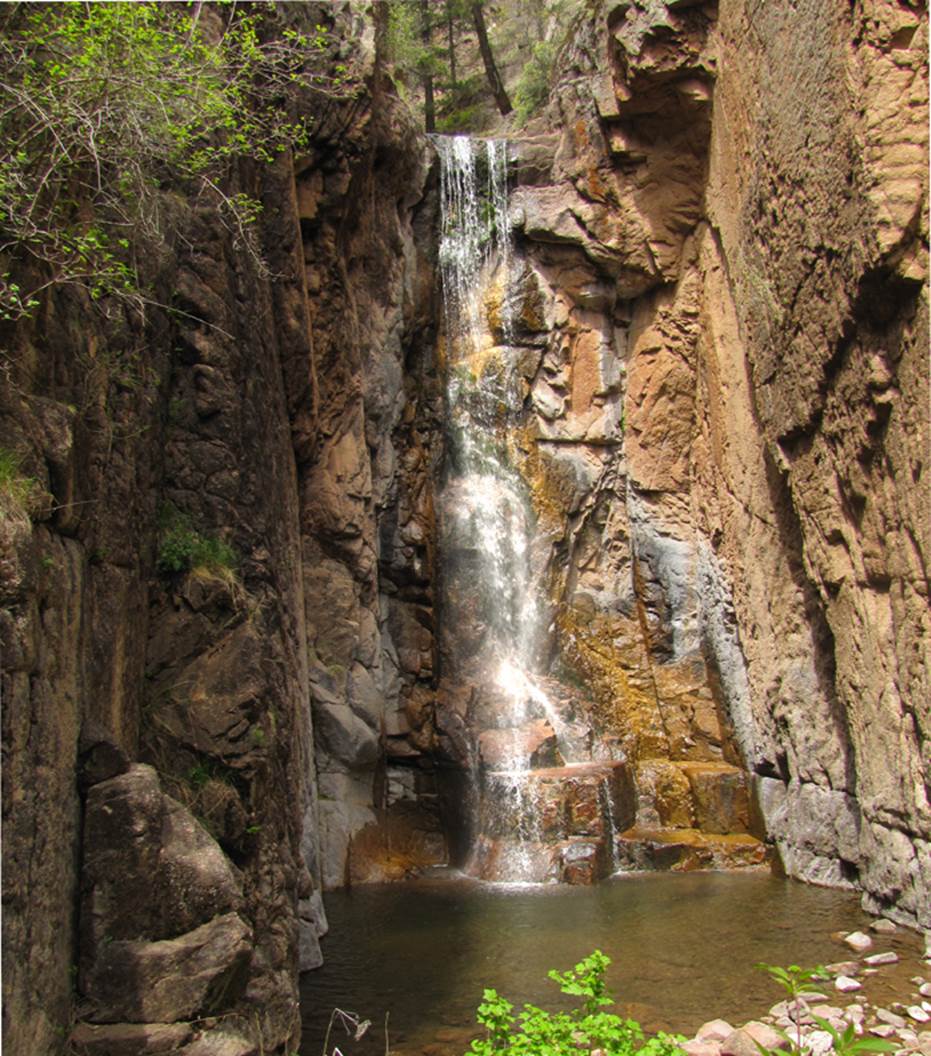 <![endif]>
The Resumidero Gorge at Resumidero Falls
<![if !vml]>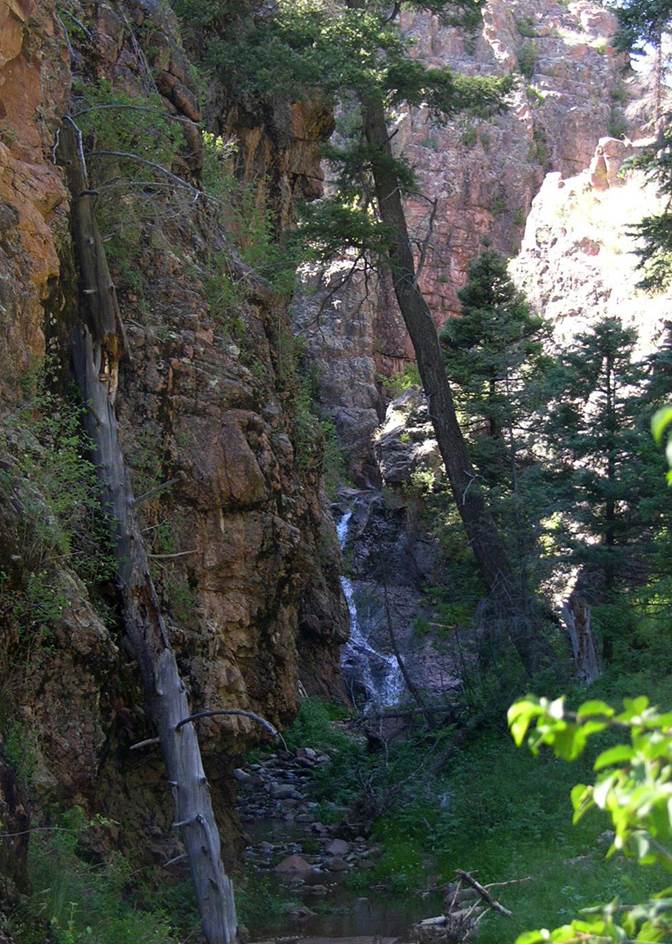 <![endif]>
Lot's of rock to scramble around on a 25' high Box Falls
<![if !vml]>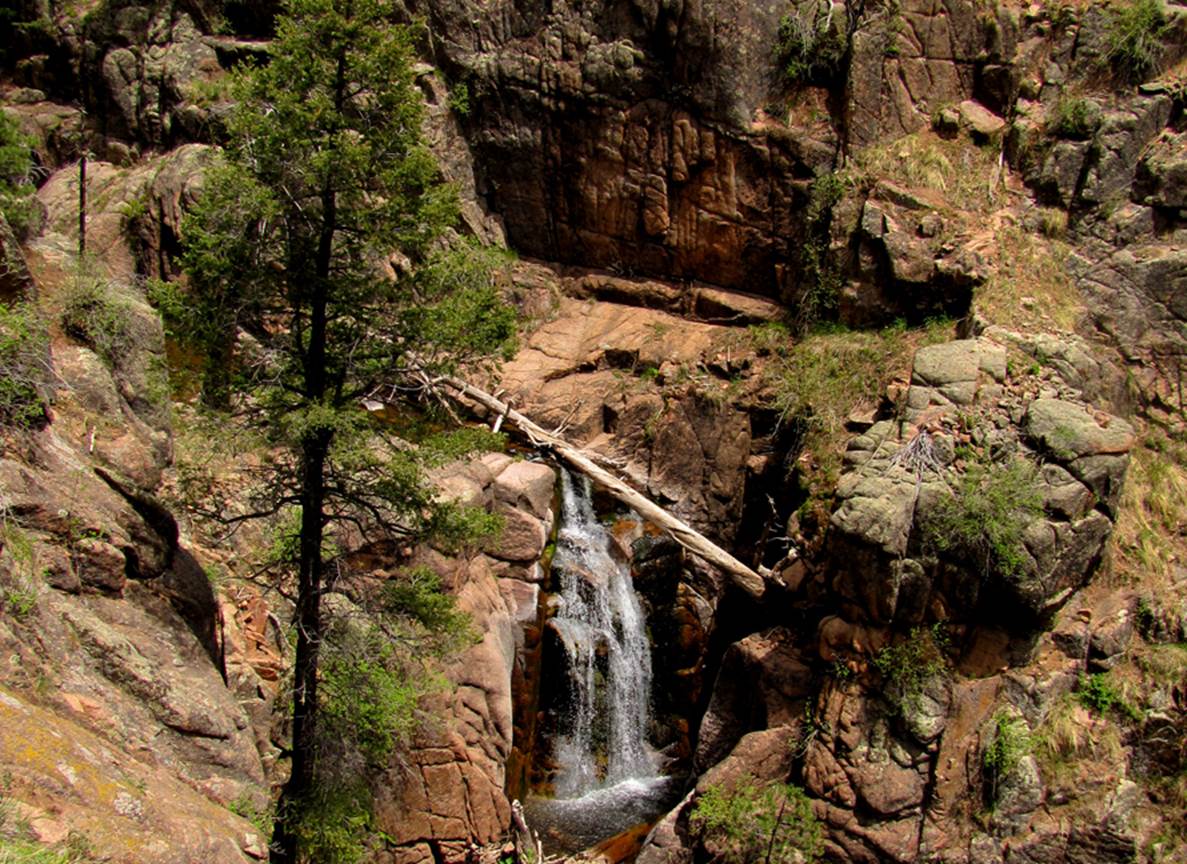 <![endif]>
beta facts:
name- Rio Puerco Gorge
elevation- 8000' to9000'
GPS coordinates- ±36°05.825'N 106°44.270'W
flow- two nice trout streams here
season to visit- Spring, Summer and Fall
accommodations- near by campgrounds have out houses and Resumidero Spring is wonderful drinking water
ownership- Santa Fe National Forest
access- is from above on Forest Road #93… see the map below
location- Rio Puerco Gorge is about 10 miles SW of Coyote, NM
fun fact- campout and enjoy this wonderland for a few days…!!!
essay bro
Notice the hiking routes (almost trails) shown by black dotted lines on the map below.  Park where ever you like and play where ever you like… it is ALL way good…!!!
Enhanced USGS topo map by Doug Scott
<![if !vml]>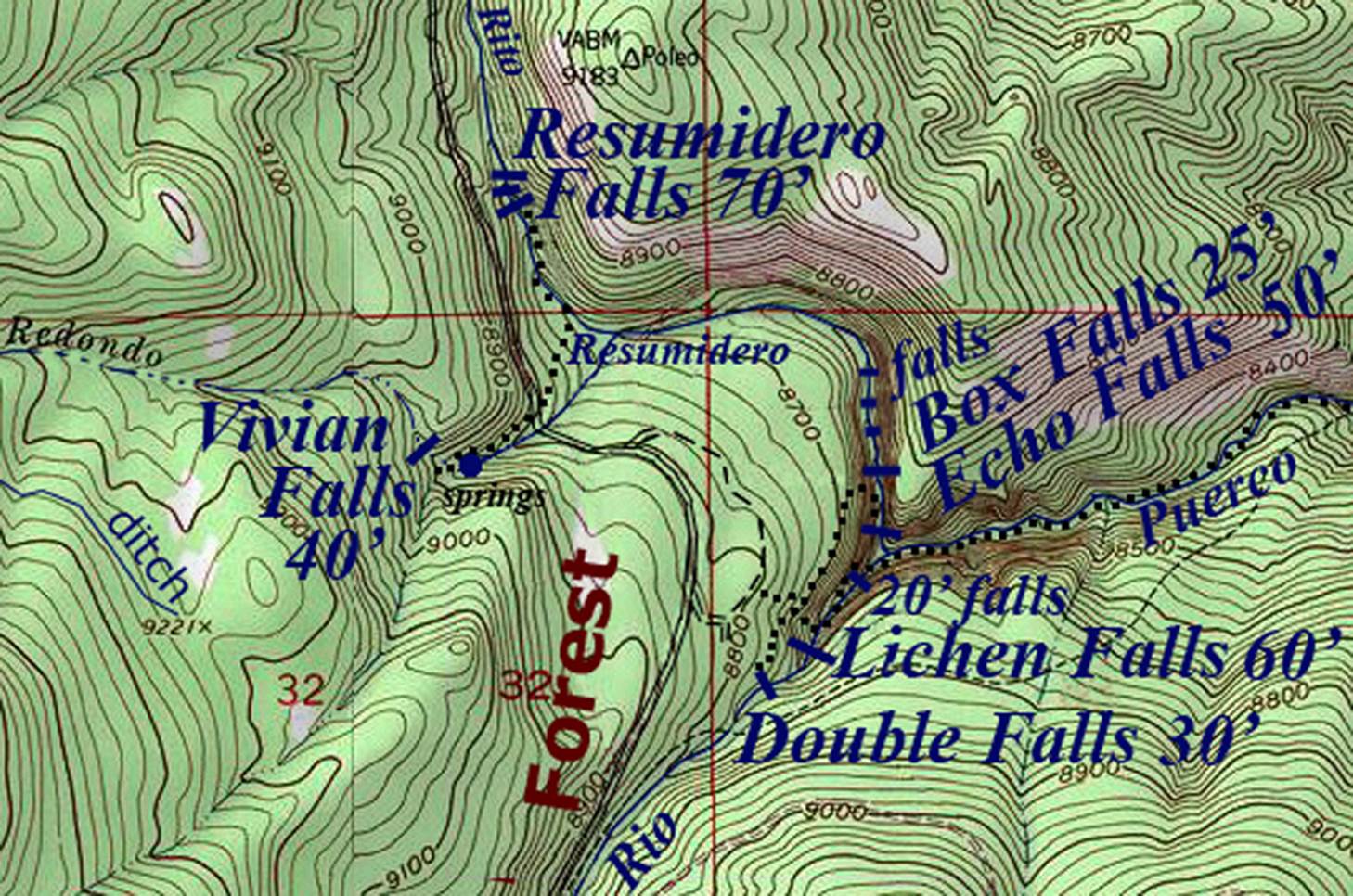 <![endif]> 
This map is almost two miles wide by about a mile and a half high
And
Here is a larger map to help you find this place.  Use this in conjunction with your Santa Fe National Forest Map.
<![if !vml]>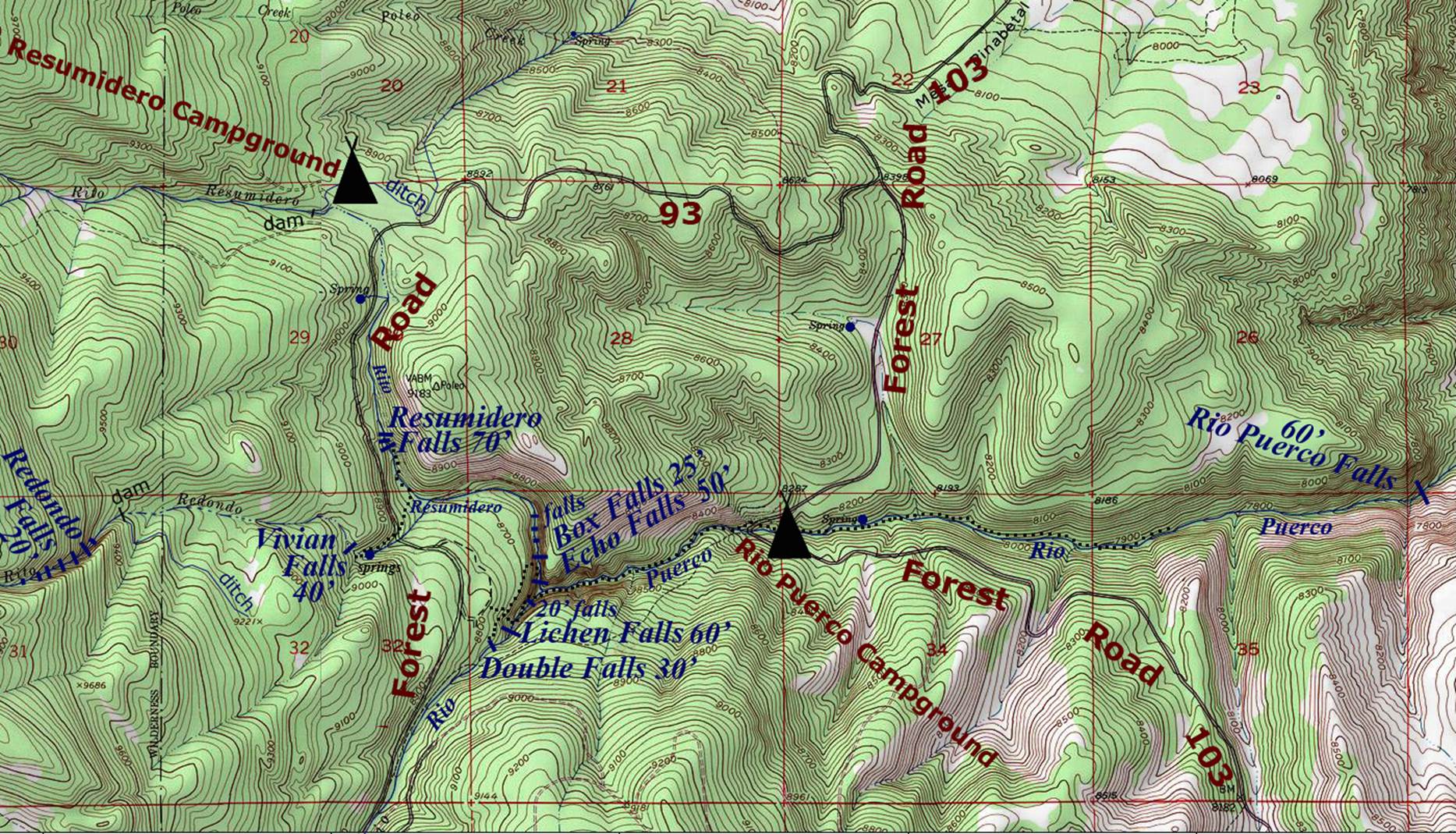 <![endif]>
Back to New Mexico Slot Canyons
Send questions and comments to dscott@themarblesculptor.com