Cañon Guadalupe
ACA Canyon Rating – 1B II
NEVER ENTER ANY SLOT CANYON WHEN HEAVY RAIN IS IN THE FORCAST…!!!
<![if !vml]>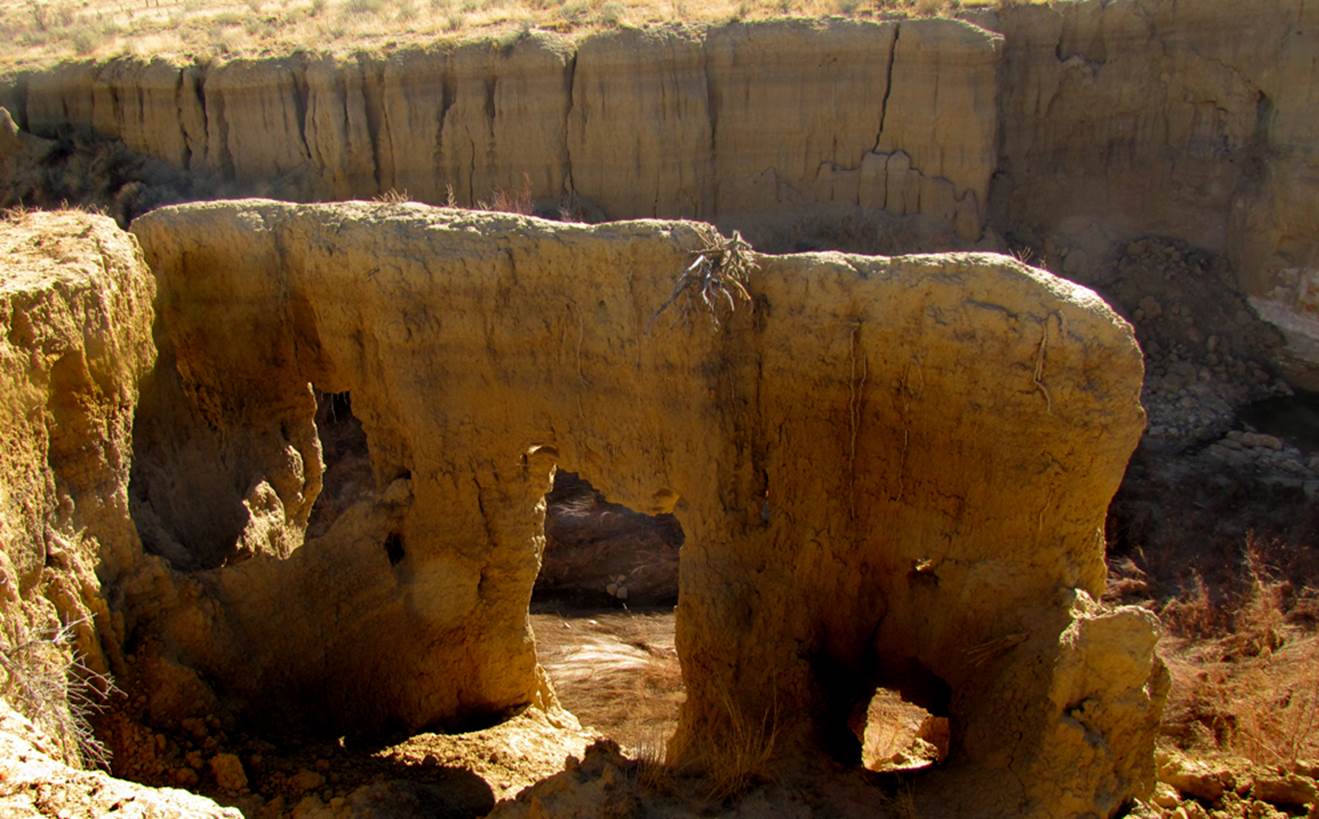 <![endif]> 
Cañon Guadalupe has everything… sheer walls, slot canyons, natural tunnels, bunches of natural arches, a perennial stream …and even a waterfall…!!!  But it is mostly all dirt.
<![if !vml]>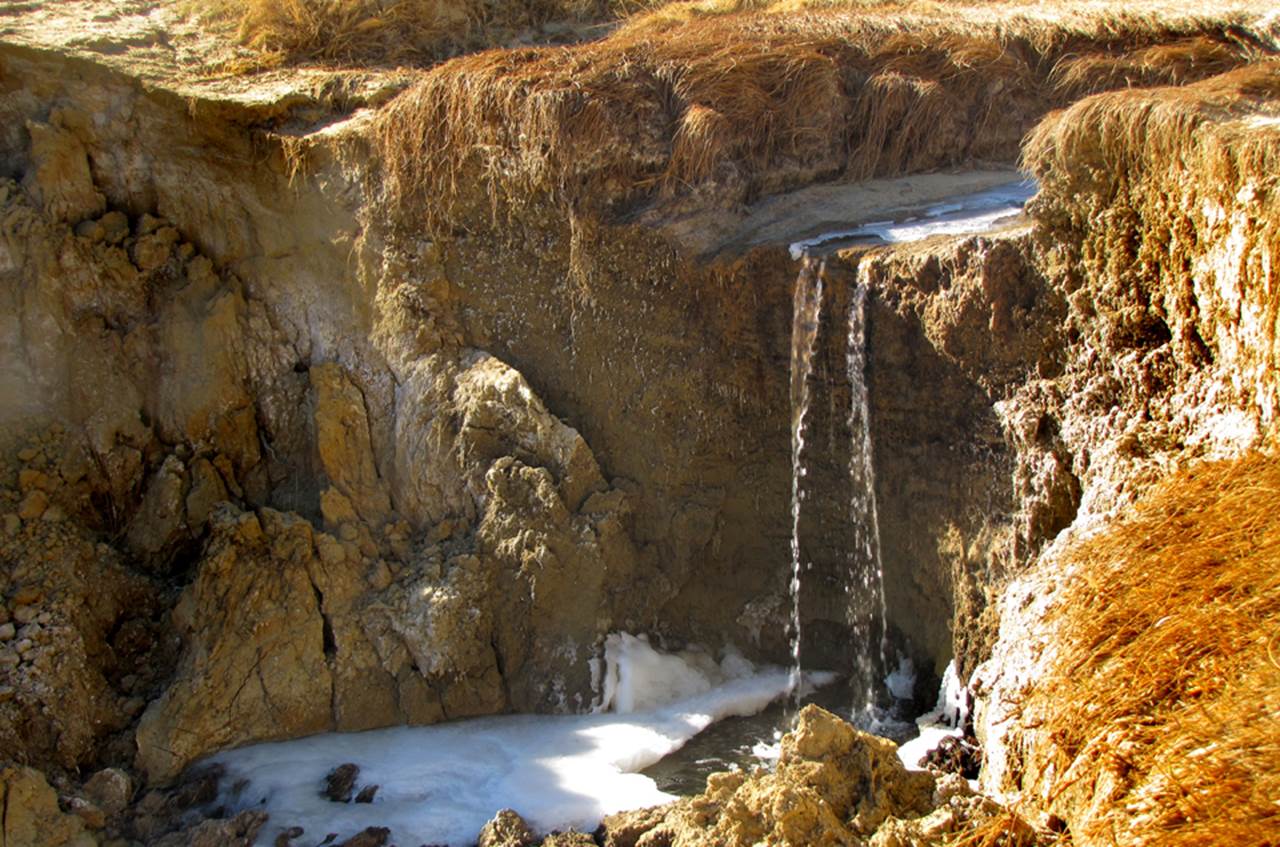 <![endif]> 
A "dirt" ten foot falls here…and the perennial water flow springs up from deep within soft sand, creating occasional dangerous "quicksand."  Some of which our hiking sticks could not find the bottom…!!!
<![if !vml]>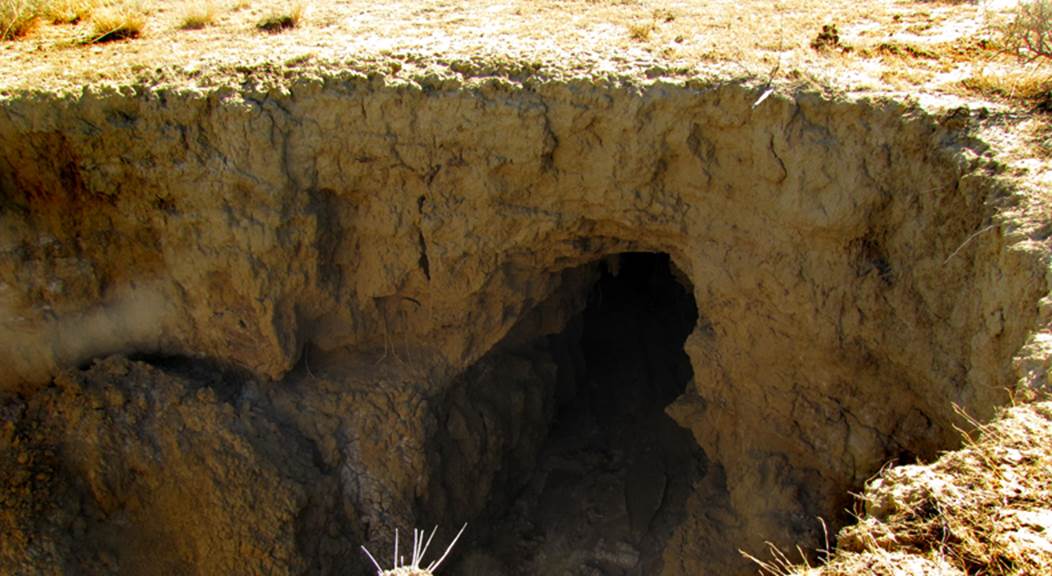 <![endif]>
Slot canyons turn into natural tunnels that open up into sheer-walled, open pits… all made of dangerous crumbly DIRT…!!!
Below is the only rock we found along the creek bottom, a very short but beautifully sculpted, narrow slot or notch with a long pool of clear spring-water passing thru it…just below the upper falls.
<![if !vml]>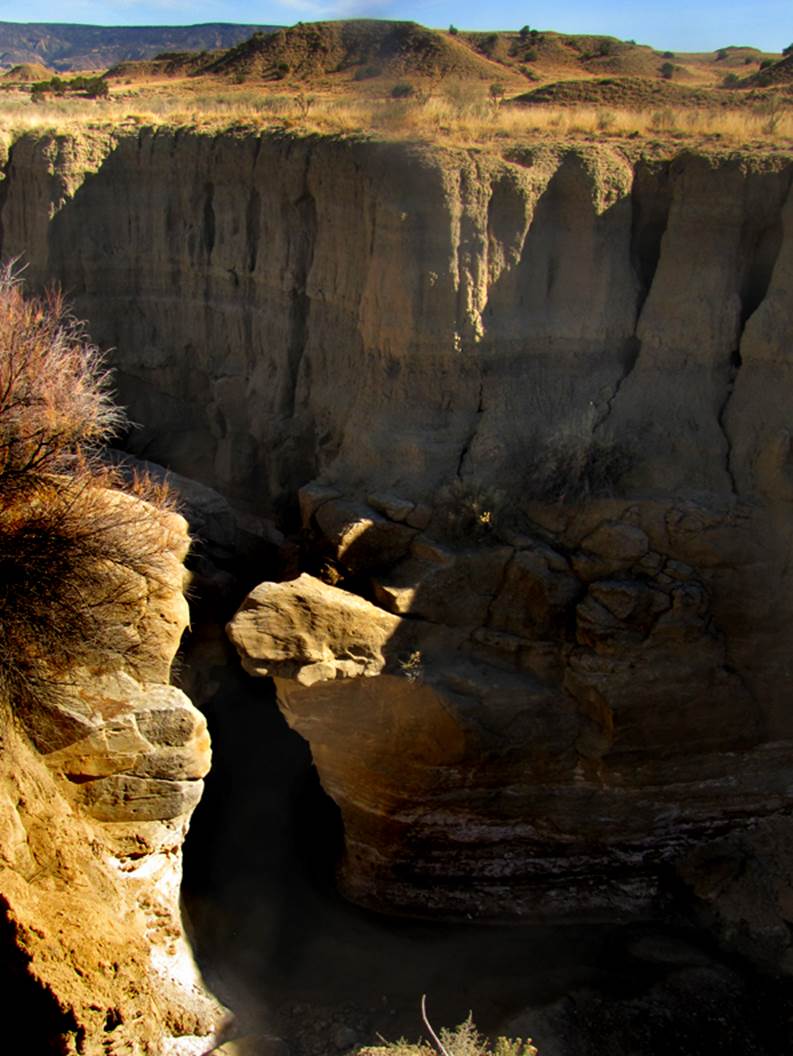 <![endif]> 
On each side and lifted up above the dirt inner gorge… are beautiful sandstone formations as shown in the photo below
<![if !vml]>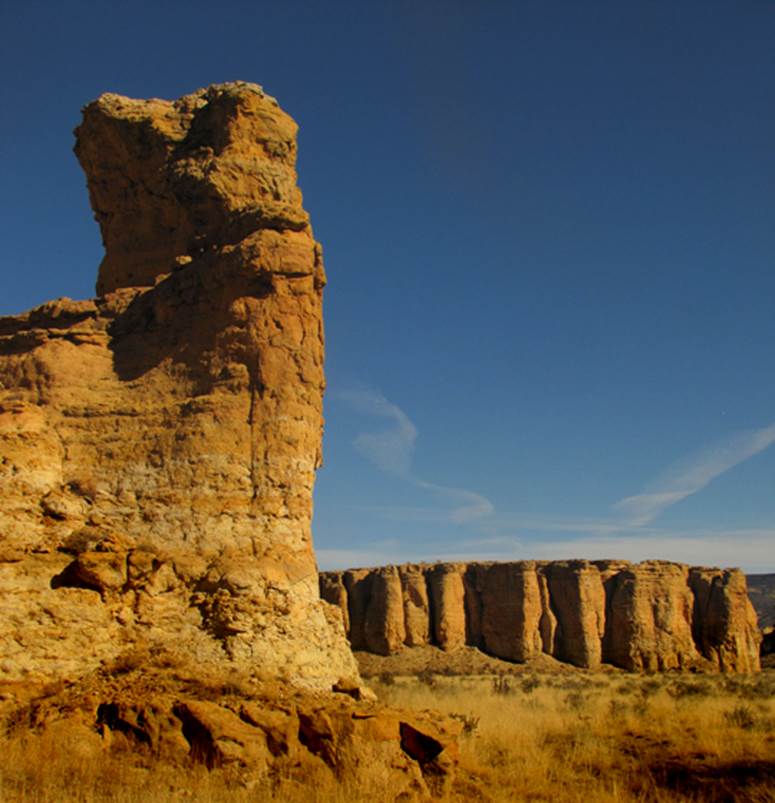 <![endif]>
…with an 8' sandstone natural arch "Guadalupe Arch"
<![if !vml]>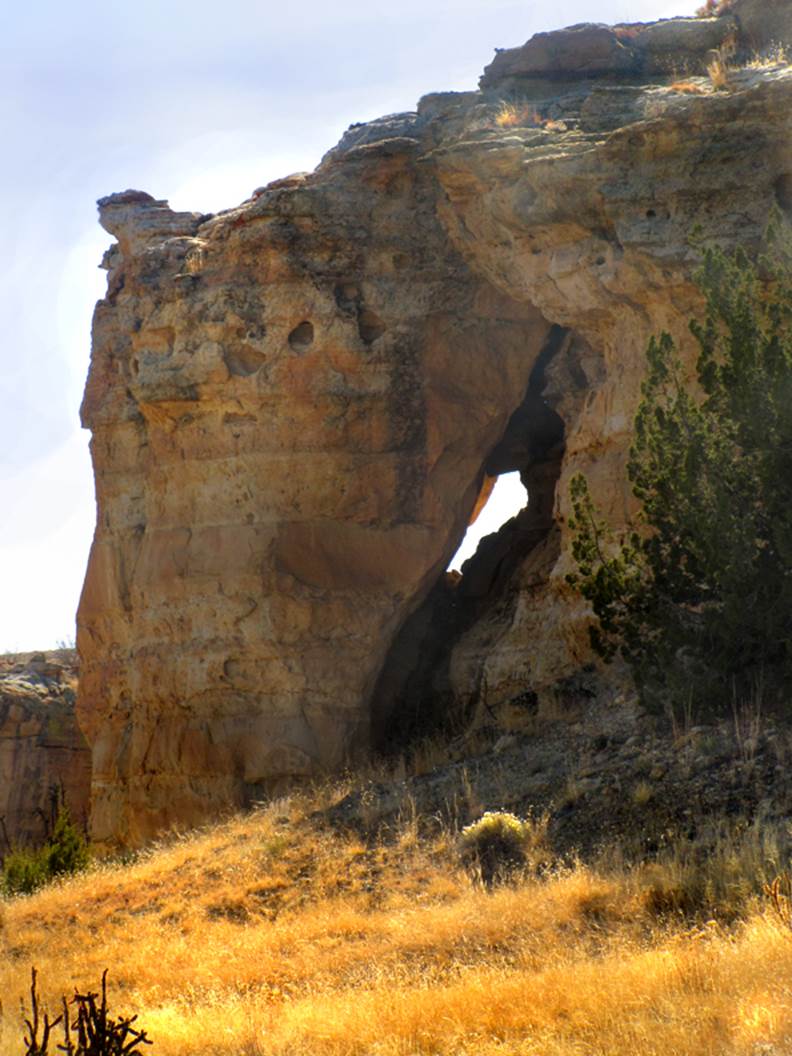 <![endif]>
as well as a short but sweet sandstone slot canyon …see the map below
<![if !vml]>
<![endif]>
beta facts:
name- Cañon Guadalupe
elevation- about 5900'
GPS coordinates- ±35°31.850'N 107°09.816'W
flow- perennial flowing stream
accommodations- none – Chamisa Wilderness Study Area
ownership- BLM publiclands
access- is from above on State Road #179… see the map below
nearest town- San Ysidro is about 24 air-miles east of here
fun fact- this is a nice place.  I wish to spend more time here.
essay bro
The road shown on the map below, that runs up the south side of the canyon is washed away.  It now run out into 50' "air" …so take the road that runs up the north side of the canyon to park your wheels…and follow cow trails that will take you wherever you want to go.  Just above the falls is one of the few places you can safely cross sides of the creek and canyon.
Click here to see a larger more detailed map of this area
Enhanced USGS topo map
The Red Lines depict sections of "slot canyons"
<![if !vml]>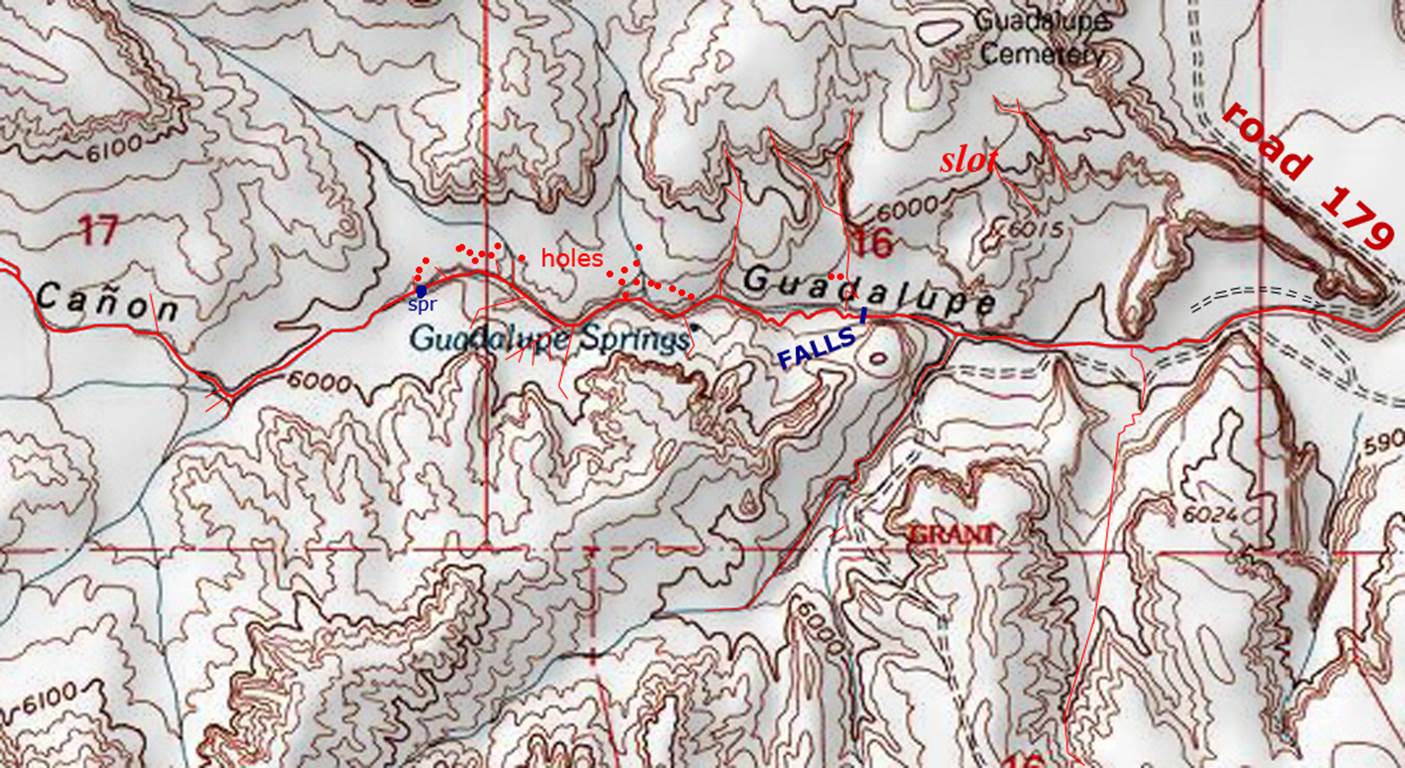 <![endif]>
_____________________one mile_____________________
Back to New Mexico Slot Canyons
Send questions and comments to dscott@themarblesculptor.com