Gallina Canyon see photos at bottom of page
ACA Canyon Rating – 1B III
 …is the "mother canyon" to 11 slot canyons shown there on the map below plus many un-named small slots…!!!
NEVER ENTER ANY SLOT CANYON WHEN HEAVY RAIN IS IN THE FORECAST
Enhanced USGS topo map by Doug Scott
The Red Lines depict sections of "slot canyons"
­
apologize that we can't get this large of a file to be clean & clear on line.  Please use this map in conjunction with our smaller maps that appear on each canyon's individual page.
<![if !vml]>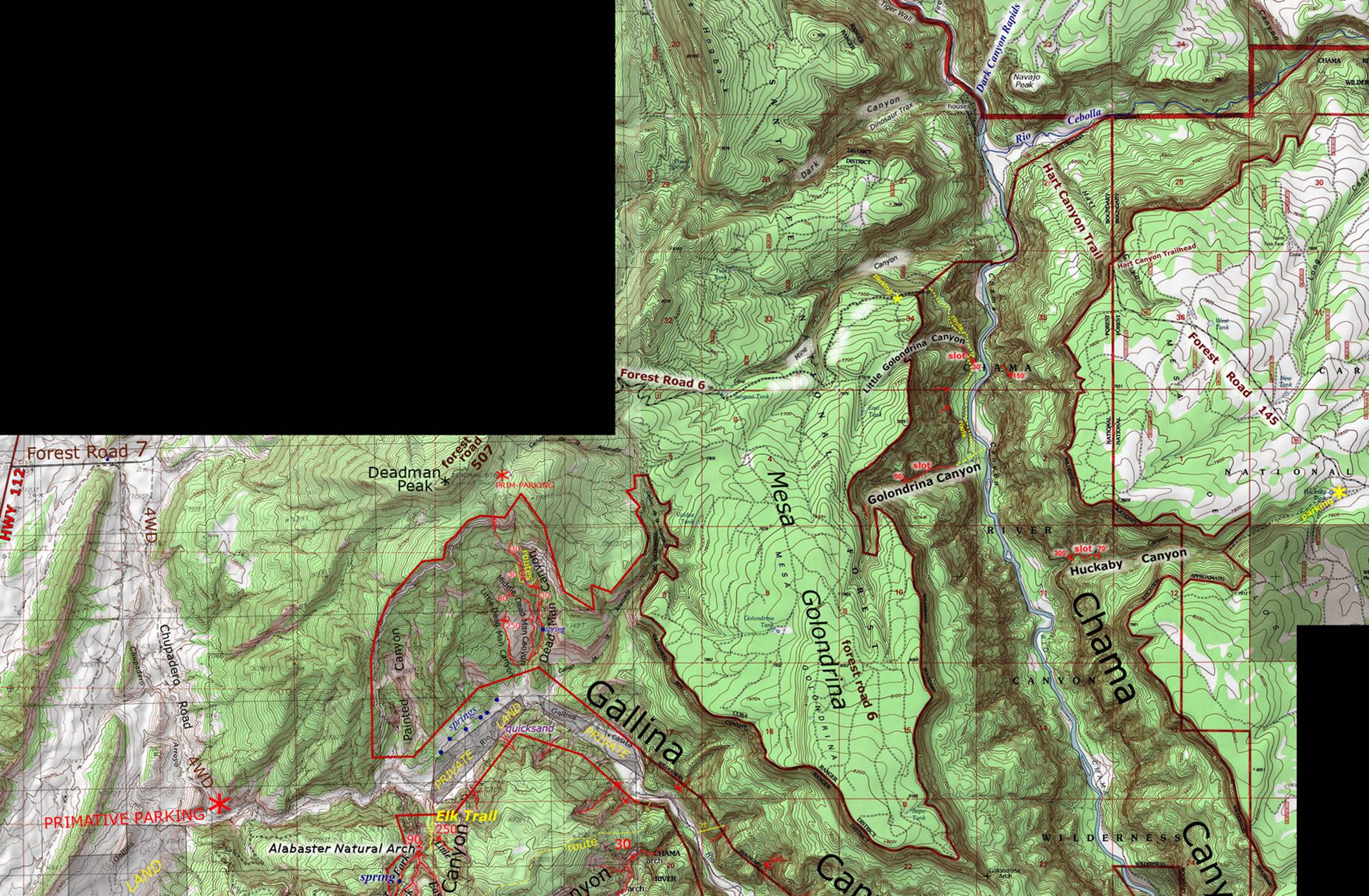 <![endif]> 
Gallina Canyon is an amazing canyon hike. However you MUST stay off of the private land… There is more private land in Gallina Canyon than there is public land.
Trespassing is a federal offence…!!!
DO NOT TRESPASS…!!!
However…
A very pleasant way to maximize enjoying Gallina Canyon is to plan a vacation at:
Gallina Canyon Ranch
…it is Amazing…!!!
Click this link: http://gallinacanyonranch.com/
Forest Road 474, Abiquiu, NM 87510
(505) 490-3333
Gallina Canyon Ranch is the best way to visit and enjoy these amazing "slot canyons" of the Chama Canyon Wilderness.  All the slot canyons can be visited with normal hiking from here.  In fact, vacationing at Gallina Canyon Ranch is the only way to see the grand portions of Big Canyon Slot and the other slot canyons of this area… without technical rock climbing and repelling equipment and experience.  Gallina Canyon Ranch is truly amazing and is the only reasonable hiking access to this western portion of the Chama Canyon Wilderness.   
beta facts:
name- Gallina Canyon
canyon depth- 1500 feet
elevation- ±6800' riverbed at the upper end down to ±6400' riverbed at the mouthof the canyon
GPS coordinates- ±36°23.464'N 106°48.647'W riverbed at the top down to ±106°22.266'N 106°40.788'W riverbed at the mouth
flow- perennial stream
season to visit- anytime… but December thru March will be icy and snowy AND JULY AND AUGUST WILL HAVE OCCASIONAL FLASHFLOODS…!!!
accommodations- NONE –Chama Canyon Wilderness Area
ownership- Santa Fe National Forest and private land
access- see the map above
fun fact- this is a wonderful place
Gallina Canyon Photos
<![if !vml]>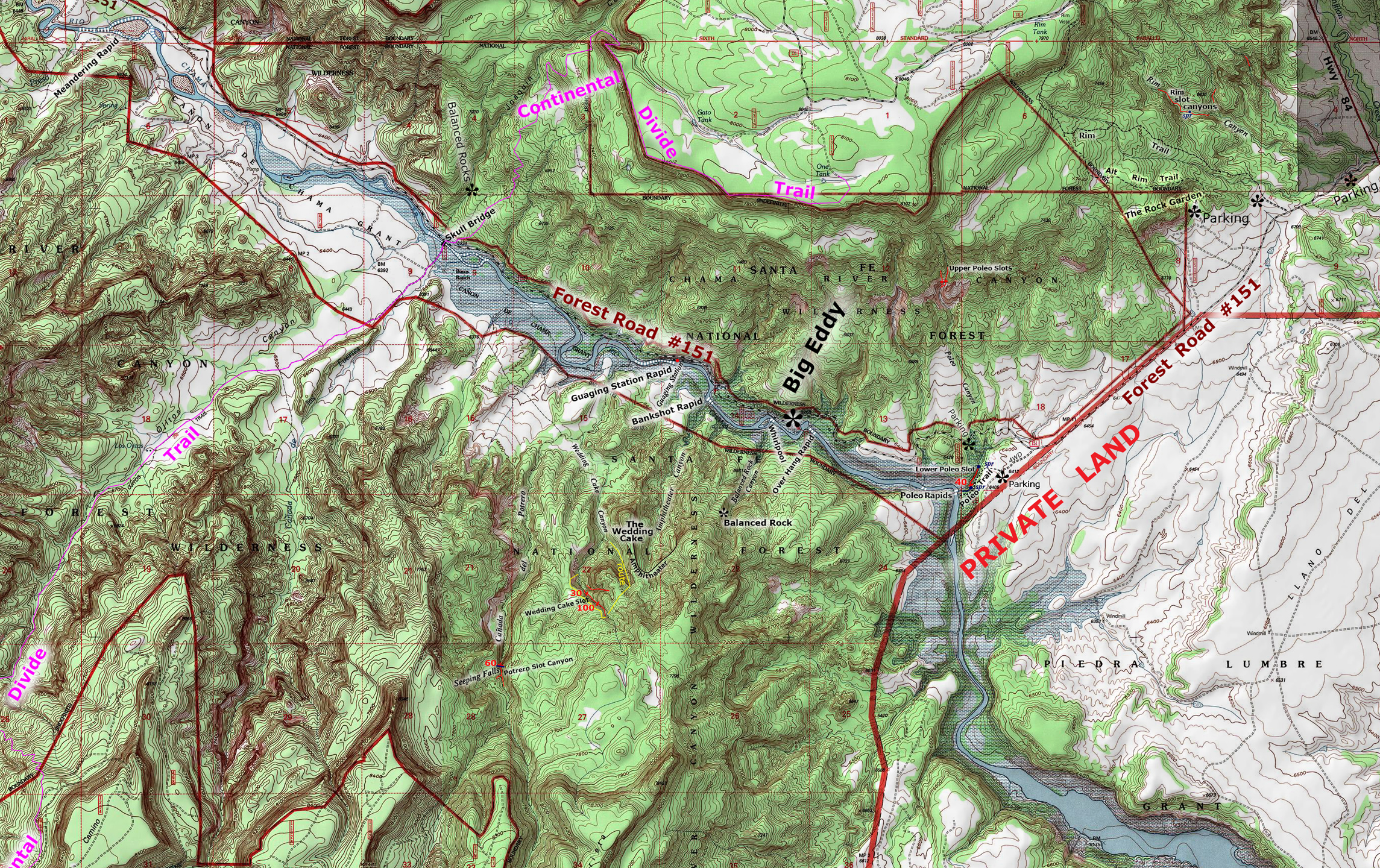 <![endif]>
The west end or the upstream end of Gallina Canyon at the primitive parking, is a beautiful grove of aspens
<![if !vml]>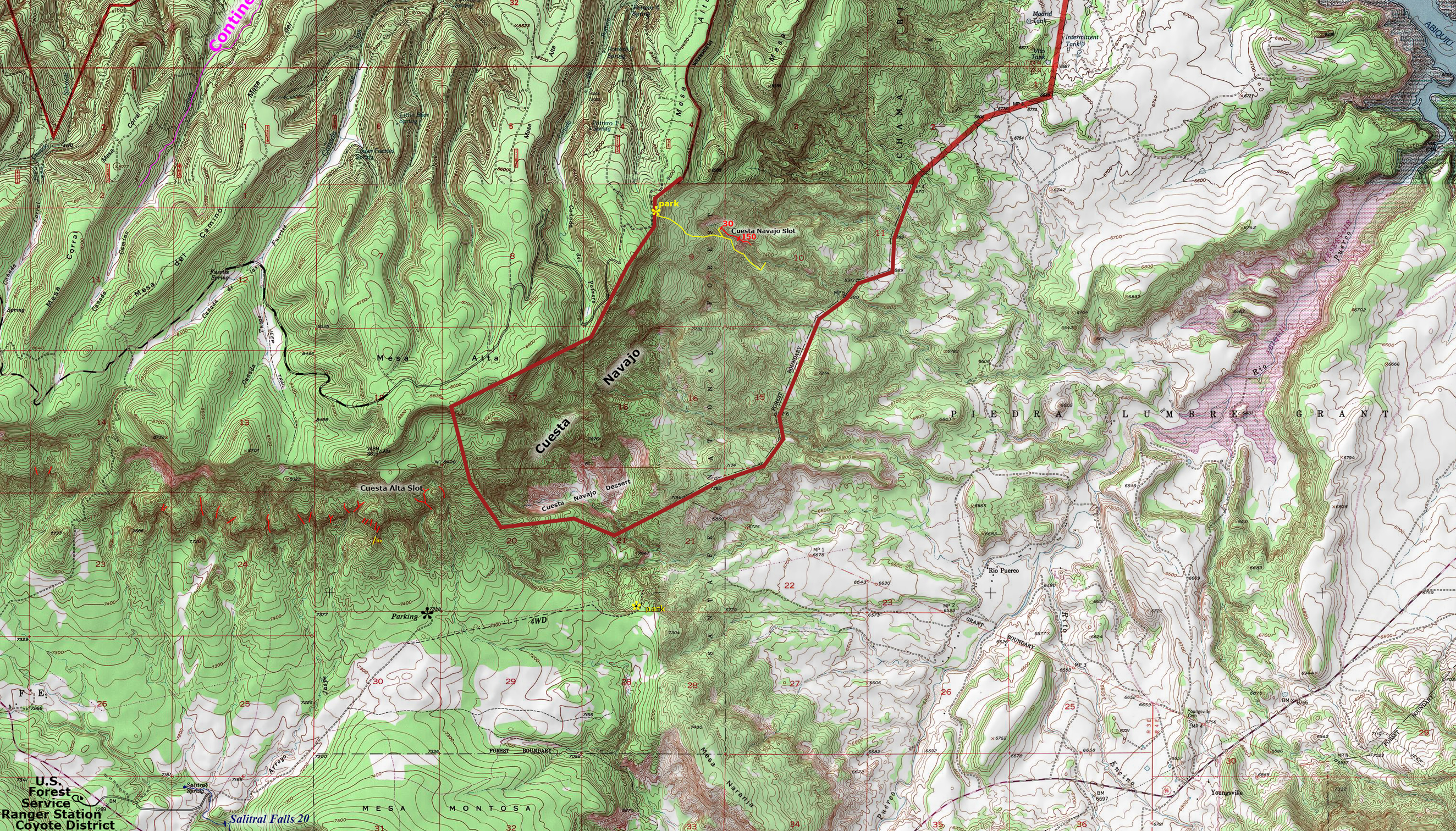 <![endif]>
…around the first bend, the beautiful cliffs begin… and climb quickly to hundreds of feet high…
<![if !vml]>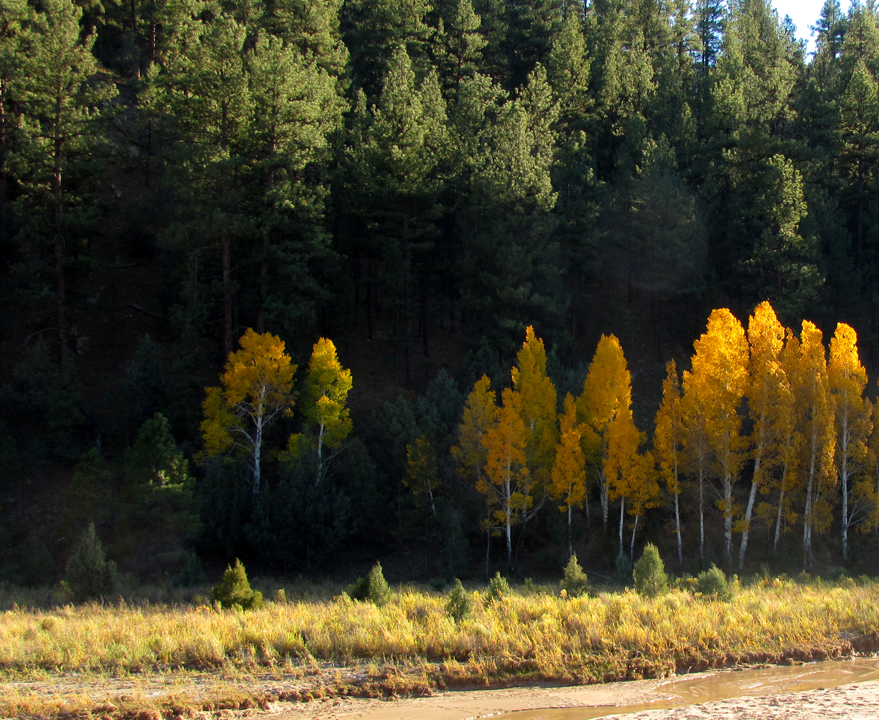 <![endif]>
Back to New Mexico Slot Canyons
Send questions and comments to dscott@themarblesculptor.com