Frisco Box
ACA Canyon Rating – 2C III
NEVER ENTER ANY SLOT CANYON WHEN HEAVY RAIN IS IN THE FORECAST…!!!
 ALSO NEVER ENTER THIS CANYON WHEN THE WATER IS HIGH AND DIRTY
AS WET YEARS CAN HAVE DEEP AND DANGEROUS SNOW-MELT RUNOFF DURING MARCH, APRIL AND INTO MAY
<![if !vml]>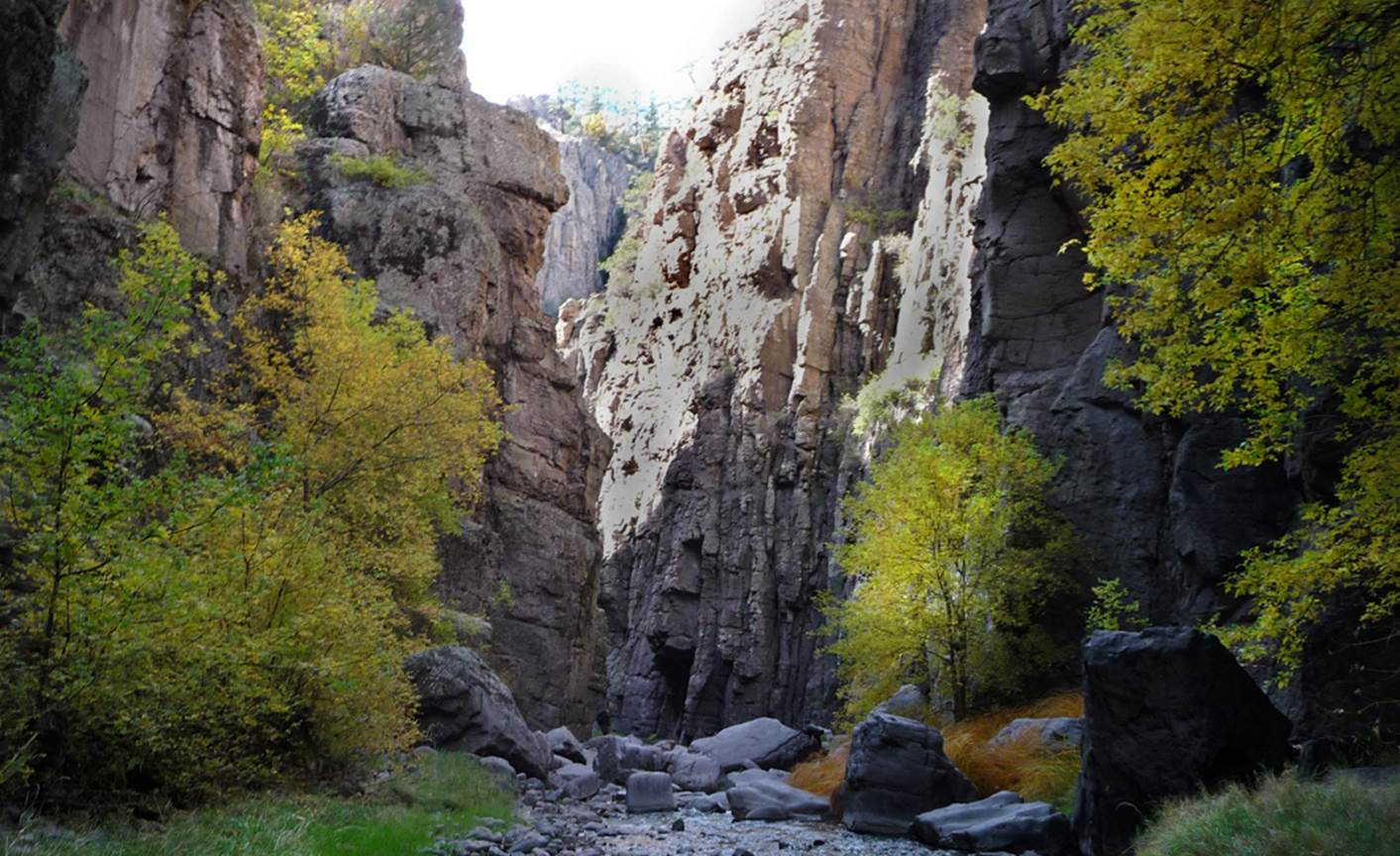 <![endif]> 
The sheer canyon walls of the "Frisco Box" rise to 1000' above the San Francisco River.  A 7' high falls is about as tuff as it gets.  Children have traversed this amazing canyon.
<![if !vml]>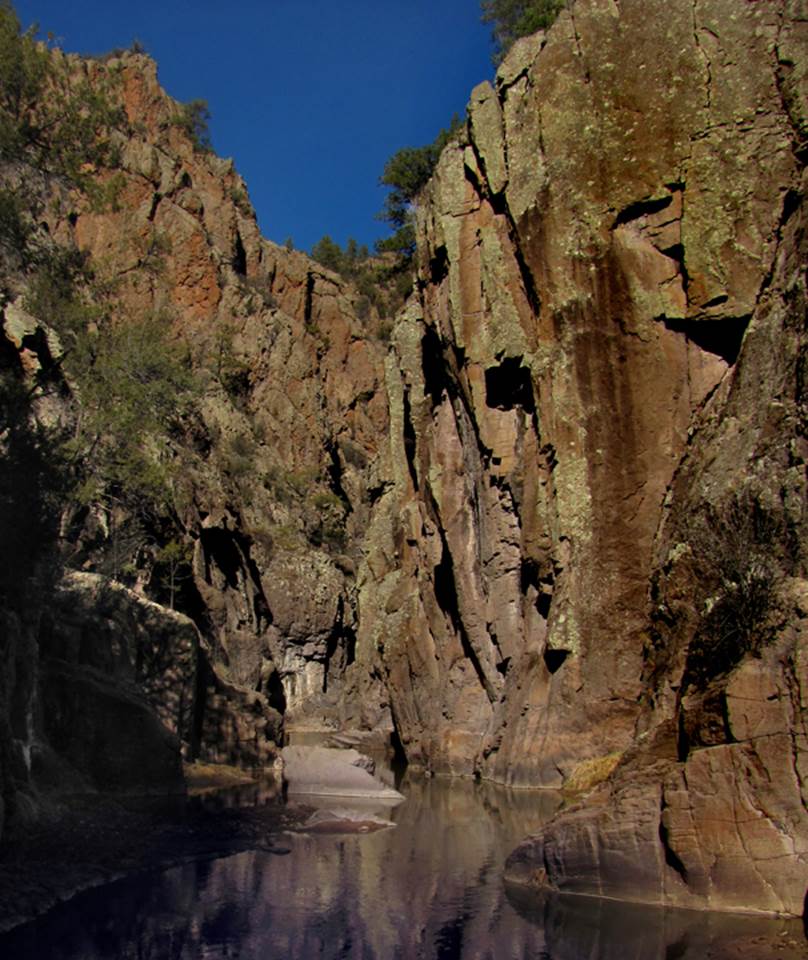 <![endif]>
beta facts:
name- Frisco Box
depth of slot portion- 1000 feet
length of slot canyon portion- a little over a mile
elevation- around 6400'
GPS coordinates- ±33°49.032'N 108°46.880'W
flow- perennial
accommodations- none
ownership- Gila National Forest
nearest town- Reserve is about 10 miles south of here
fun fact- amazing canyon
essay bro
Frisco Box is normally done as an up and return hike from the downstream end.  However, a car shuttle hike from top to bottom is the best.
Check this webpage for info: http://www.fs.usda.gov/recarea/gila/recreation/fishing/recarea/?recid=2012&actid=43
Enhanced USGS topo map
<![if !vml]>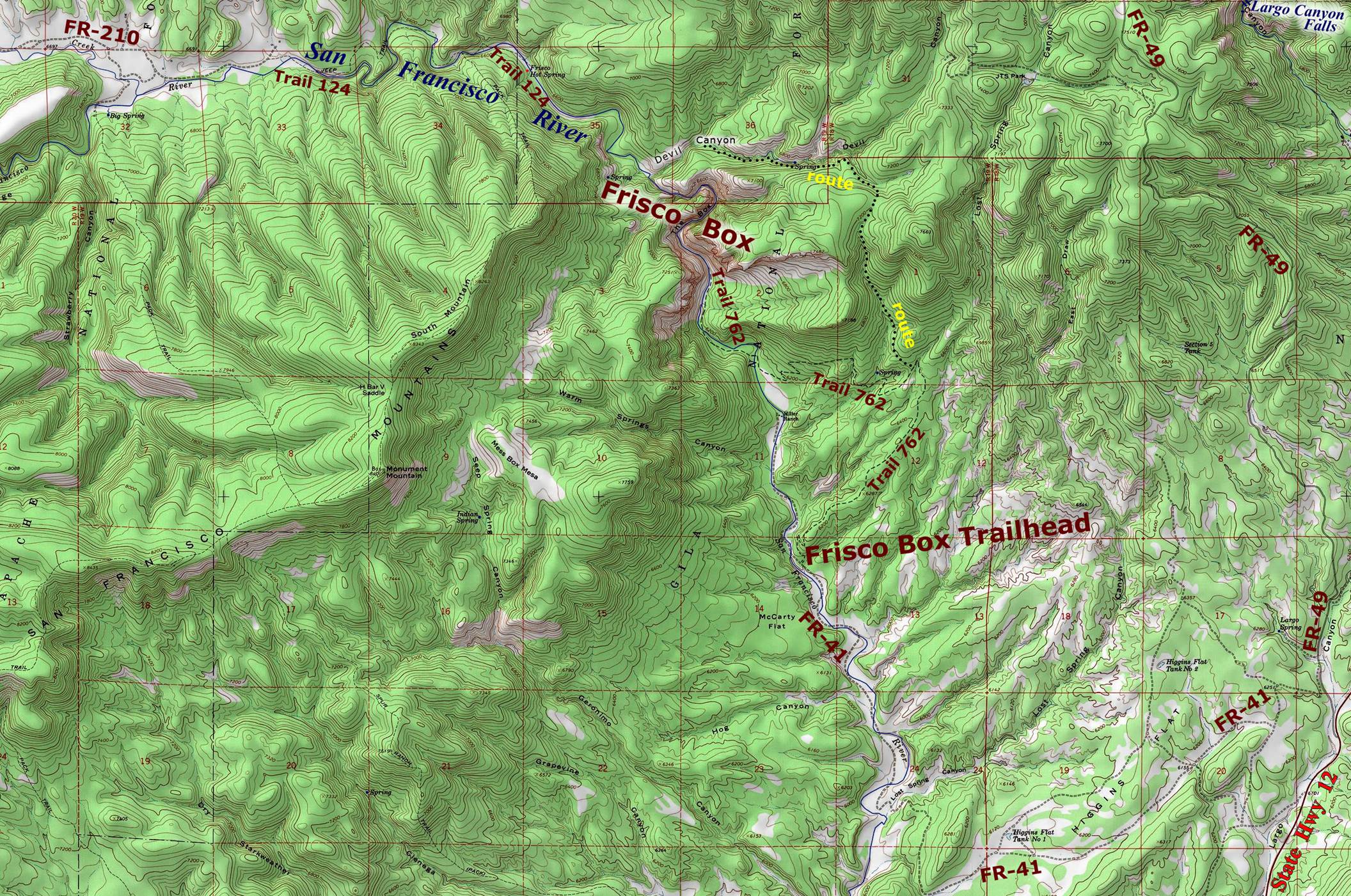 <![endif]>
The red lines of the section lines above are one mile squares
...a more detailed map below:
<![if !vml]>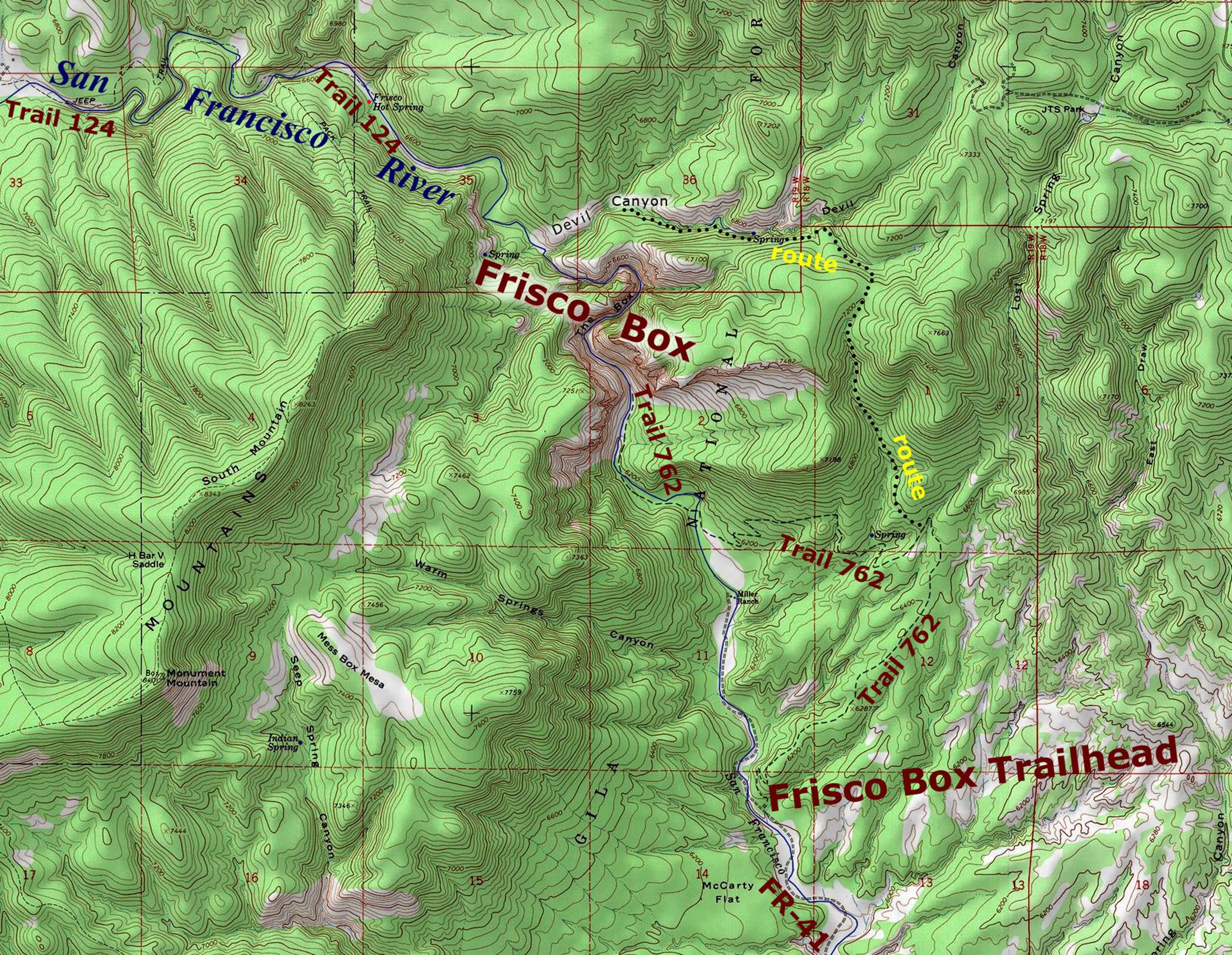 <![endif]>
Back to New Mexico Slot Canyons
Send questions and comments to dscott@themarblesculptor.com