La Cueva Canyon Narrows
ACA Canyon Rating – 2B III
 Trail-less and a difficult hike with some "all-fours" scrambling and down-climbing
<![if !vml]>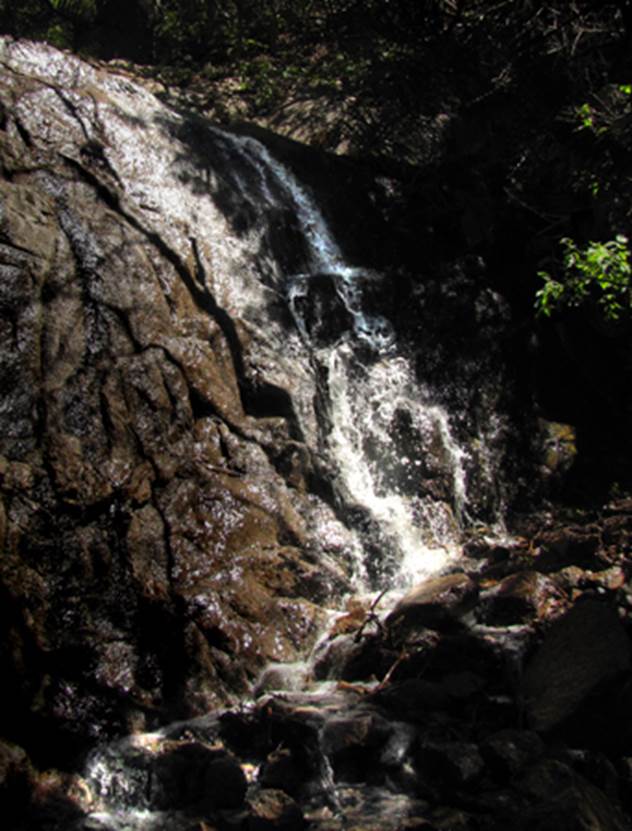 <![endif]>  <![if !vml]>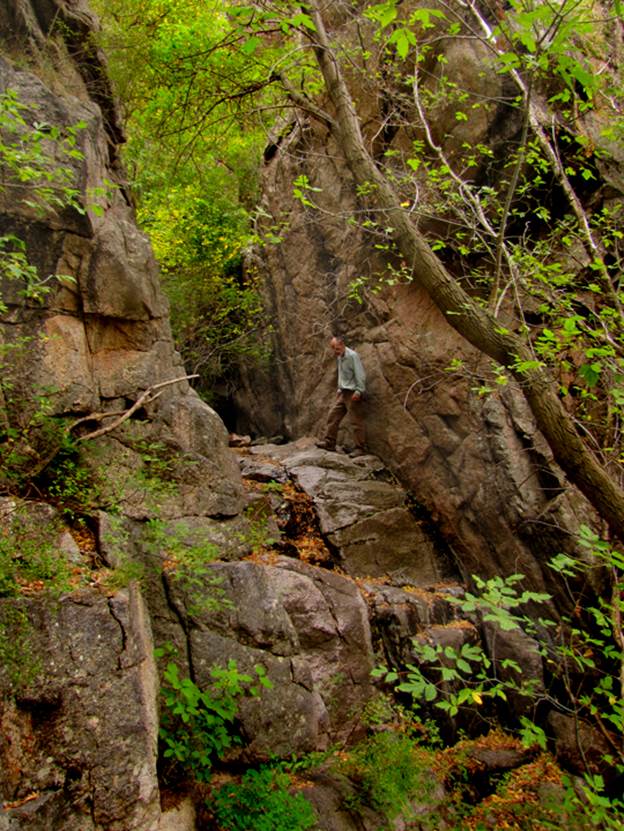 <![endif]>
These photos show a couple of the many waterfalls that choke "The Narrows" which is the slot portion of La Cueva Canyon.  The photo on the right shows very low water flow.
Below is La Cueva Falls- try to start your canyon descent either above or below here... Or at the La Cueva "cave" shown in a photo below
<![if !vml]>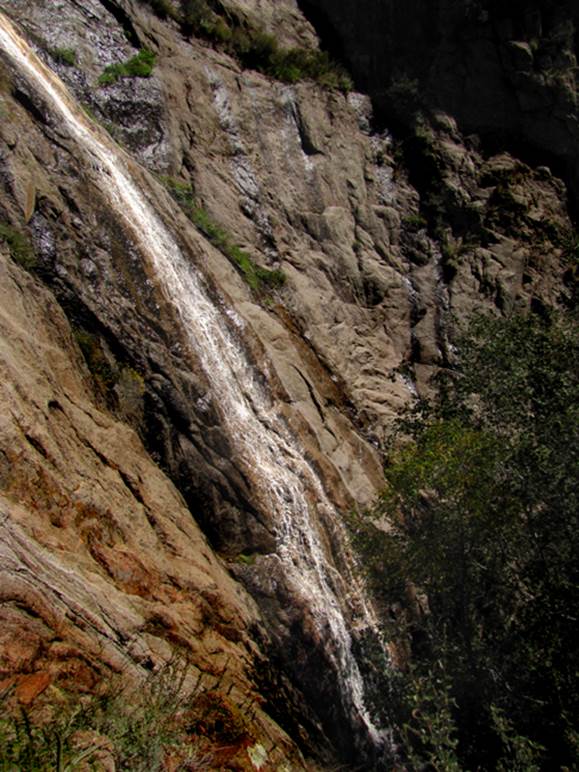 <![endif]> 
Chimney Falls below is approximately 200' high
<![if !vml]>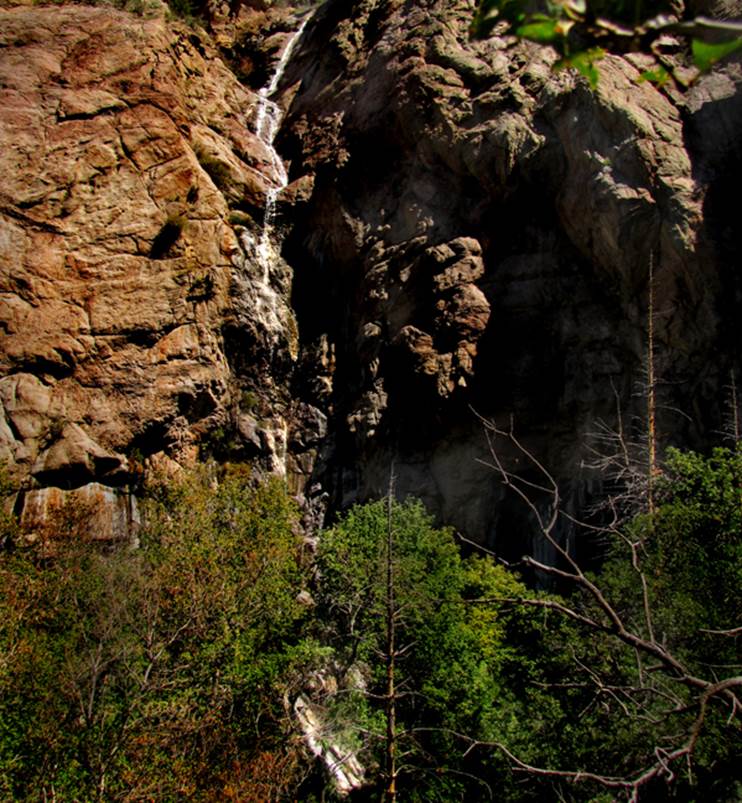 <![endif]> 
Below is the La Cueva "cave" –it's bigger than it looks and it can be found a strong quarter-mile upstream from La Cueva Falls, along the "old" La Luz Trail
<![if !vml]>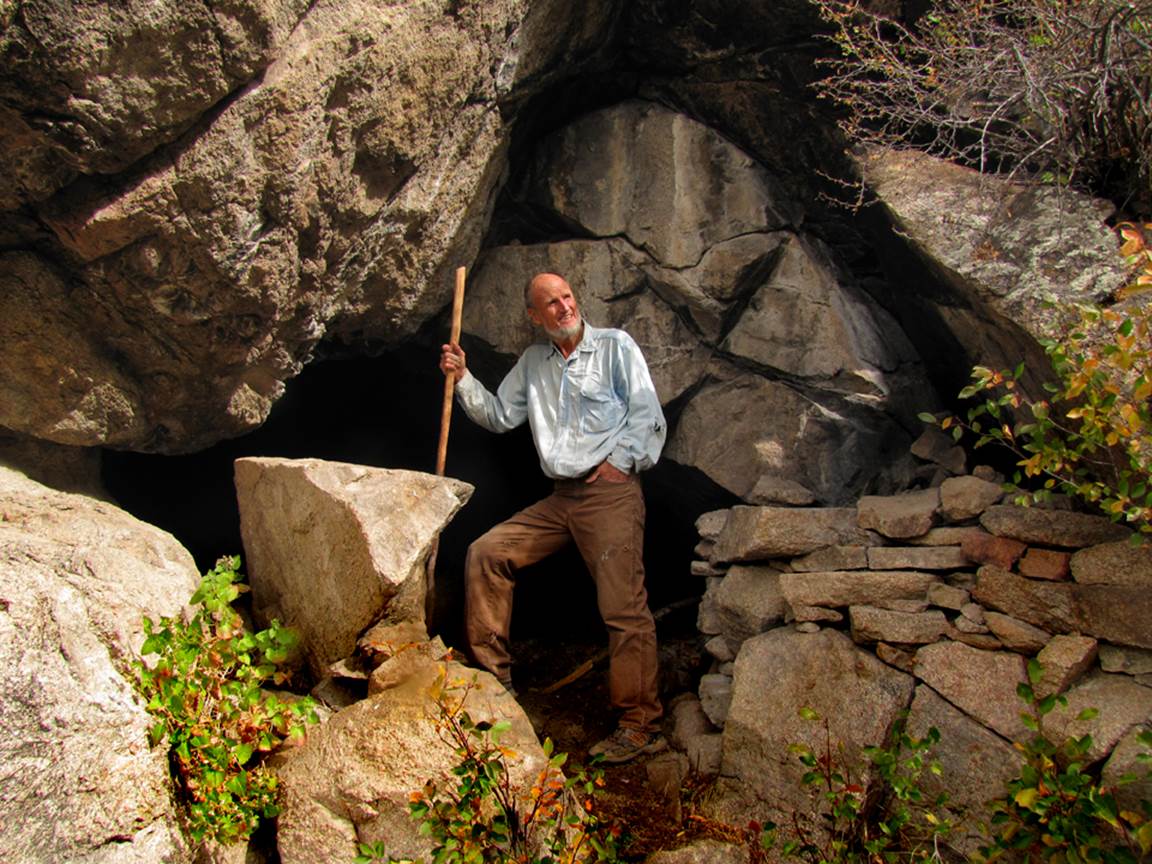 <![endif]>
beta facts:
name- La Cueva Canyon
canyon length- mile and a half
elevation- 8400' at the top down to 6800' at the bottom
GPS coordinates- ±35°12.510'N 106°27.750'W
flow- spring flow
season to visit- most any time of year… NEVER ENTER ANY SLOT CANYON WHEN HEAVY RAIN IS IN THE FORCAST…!!!
ownership- Cebola National Forest
access- see the map below
nearest town- Albuquerque is a couple miles west of here
fun fact- this is a fairly wild adventure, considering how close it is to Albuquerque.  It is graced with many flowing waterfalls…!!!
essay bro
This La Cueva Canyon Narrows descent has NO Trail.  This is a difficult trip.  Park at La Cueva Picnic Area. Hike a half mile to the Tram Trail.  Hike north a short half mile and turn left on an old discontinued arm of La Luz Trail.  This trail will merge with La Luz Trail.  Continue up La Luz Trail to a sharp left-hand turn with a resting bench.  Leave La Luz Trail here making your way bushwhacking into La Cueva Canyon at La Cueva Falls.   This is very steep so turn back if it is too much for you.  At La Cueva Falls start your off-trail descent down La Cueva Canyon, returning to your car at La Cueva Picnic Area.  This is a wonderful and very exciting "canyoneering adventure" with many flowing waterfalls.
Or... better yet include the La Cueva "cave" in with this excursion. 
Enhanced USGS topo map by Doug Scott
<![if !vml]>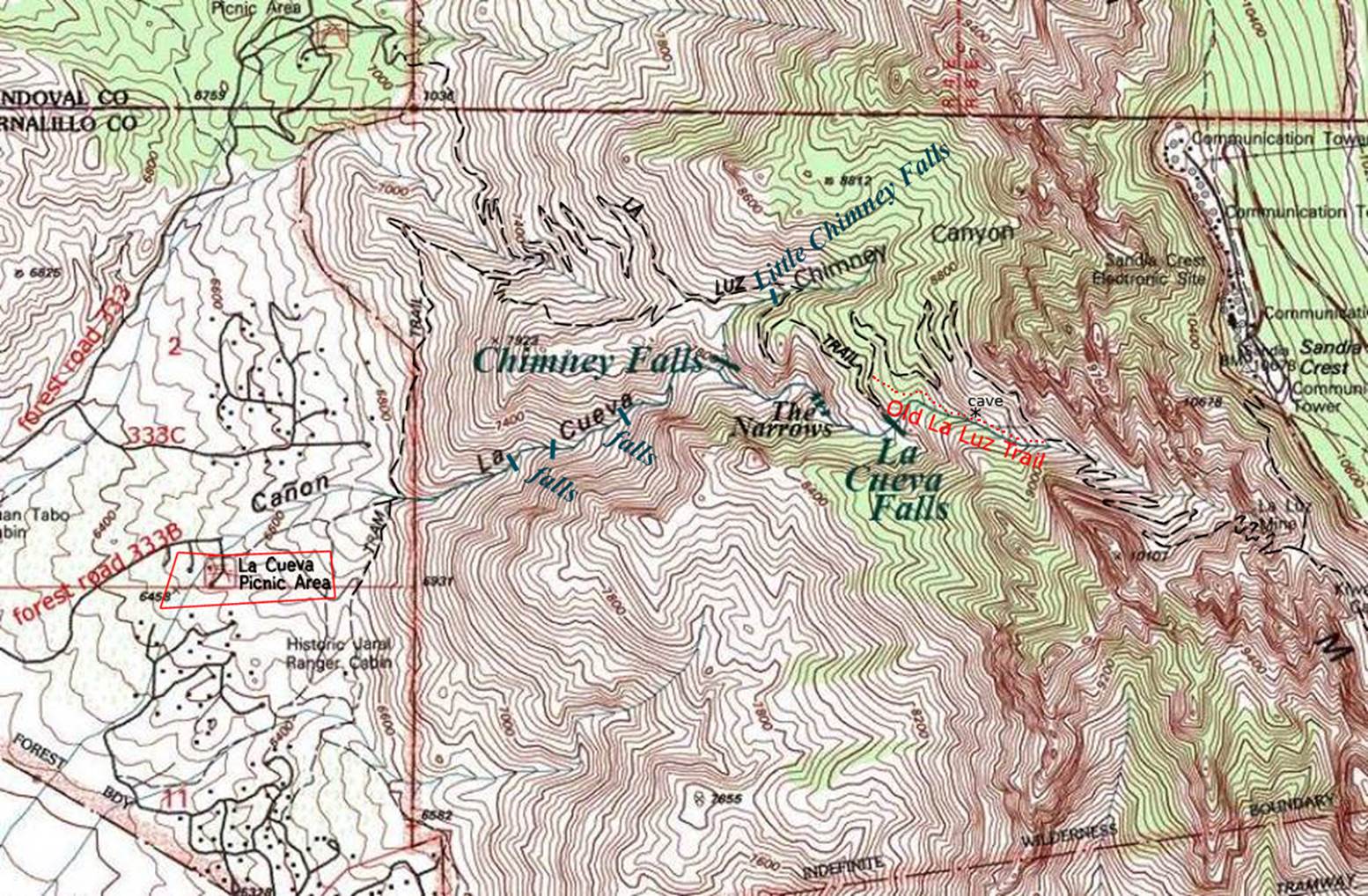 <![endif]> 
_____________one mile_____________
Back to New Mexico Slot Canyons
Send questions and comments to dscott@themarblesculptor.com