Battleship Canyon
This is a wonderful narrow canyon, but really a true slot canyon
ACA Canyon Rating – 2B III
Recreational and exciting… this canyon is WAY under-rated
<![if !vml]>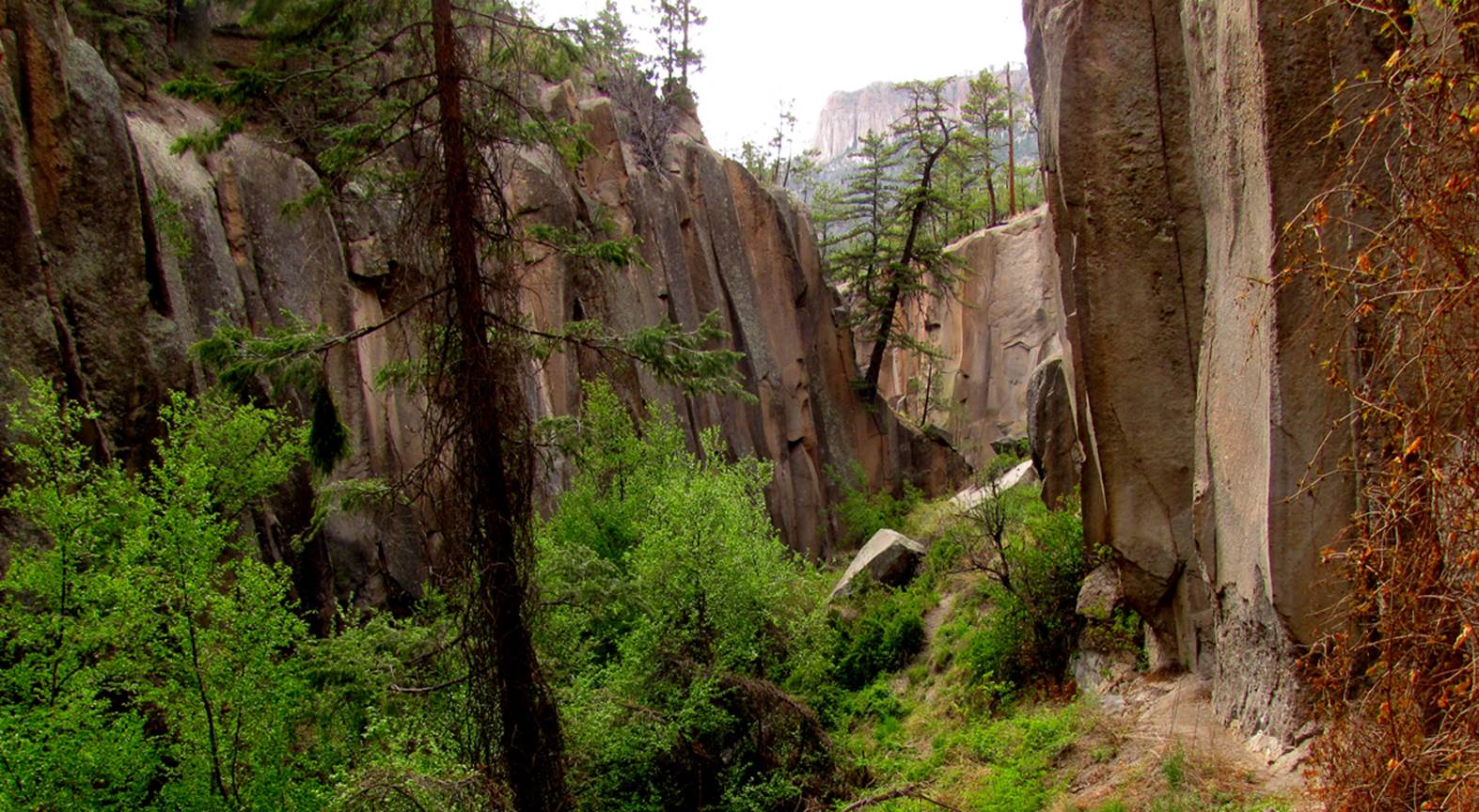 <![endif]> 
…words fail me…
<![if !vml]>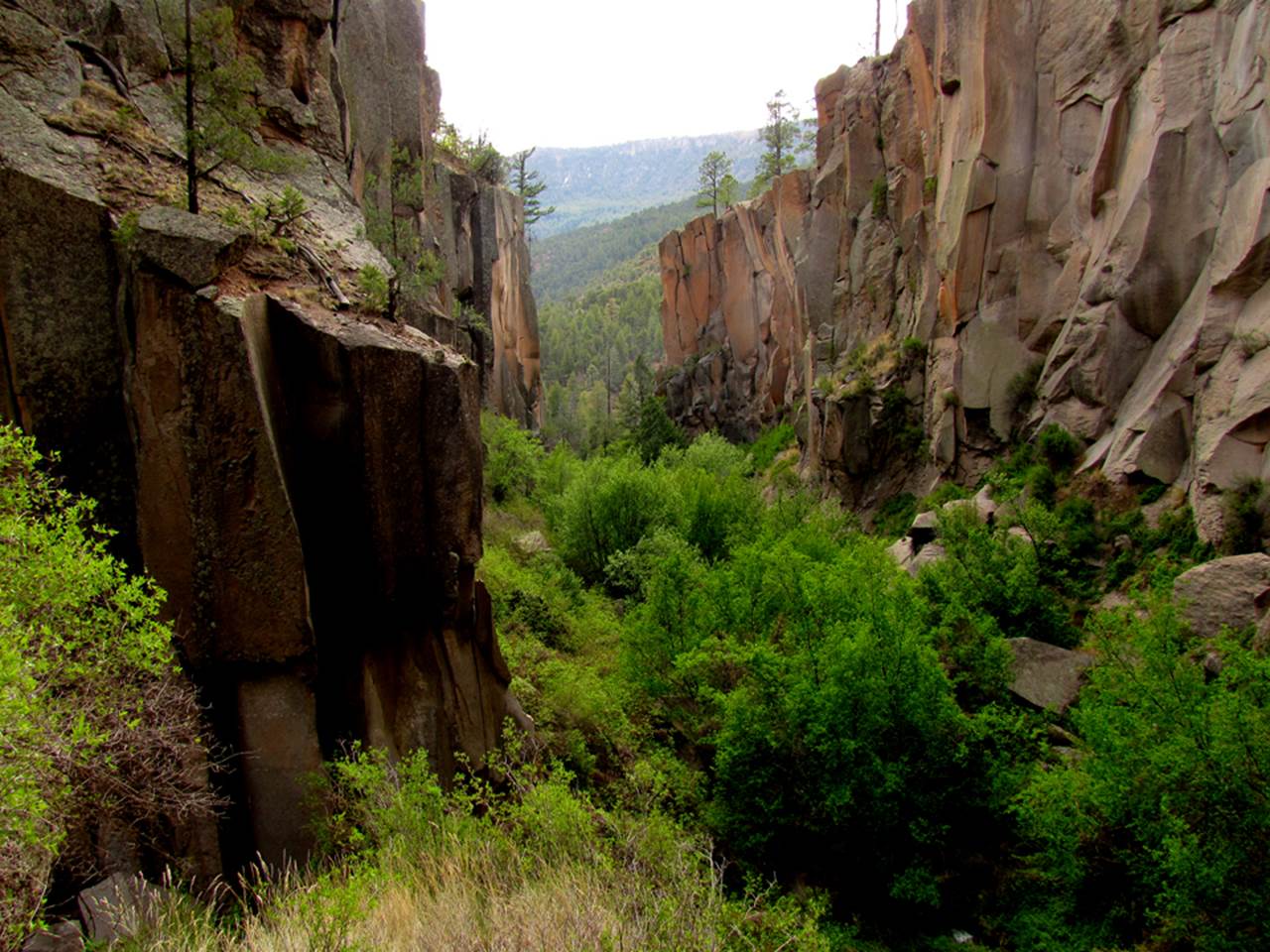 <![endif]>
Battleship Canyon is stunning… and unknown… and yet only a hundred yards from a paved highway, heavy traffic, beer and hordes of people
<![if !vml]>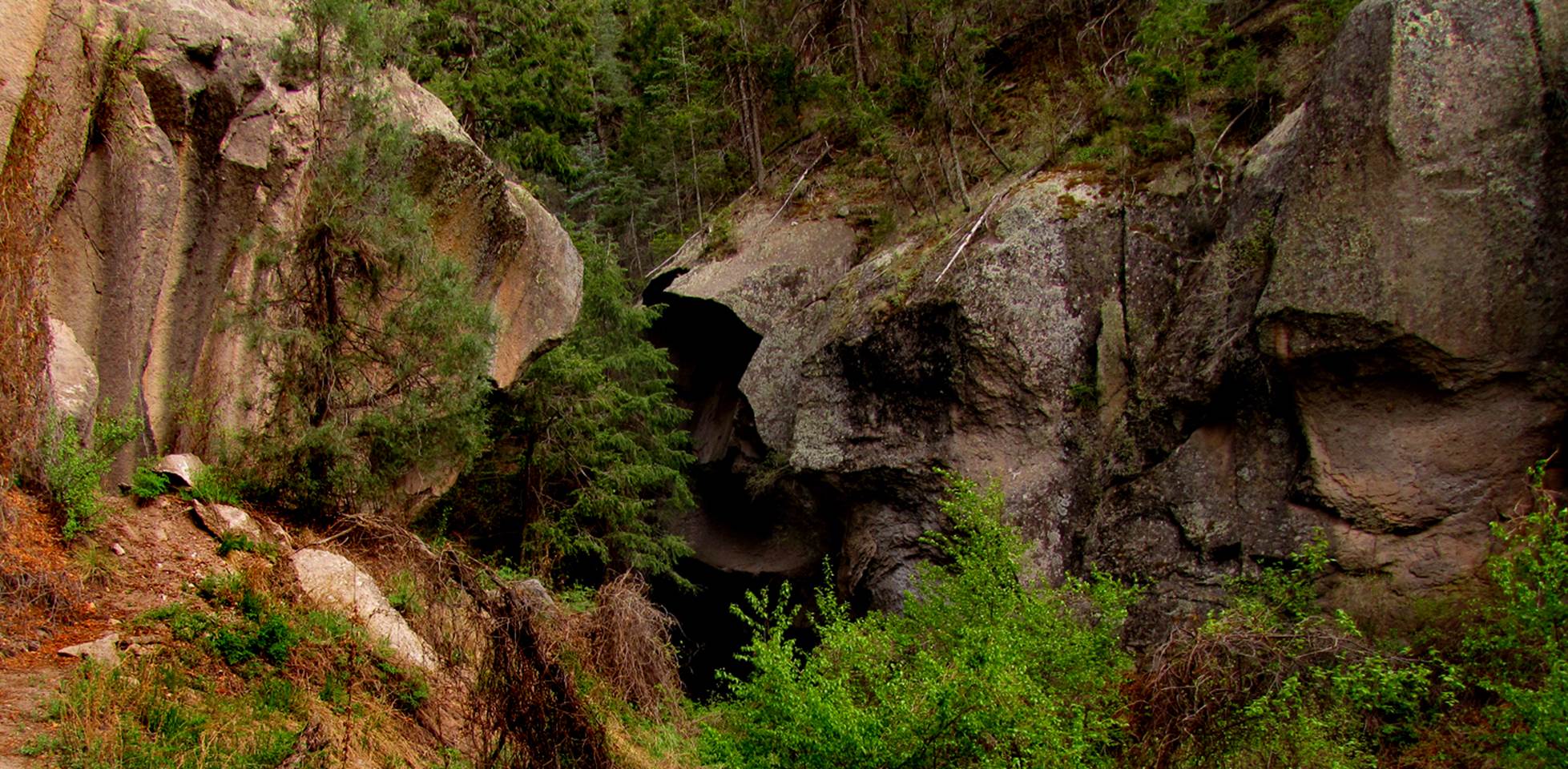 <![endif]>
Wheeet-Wheewoooo…!!!
<![if !vml]>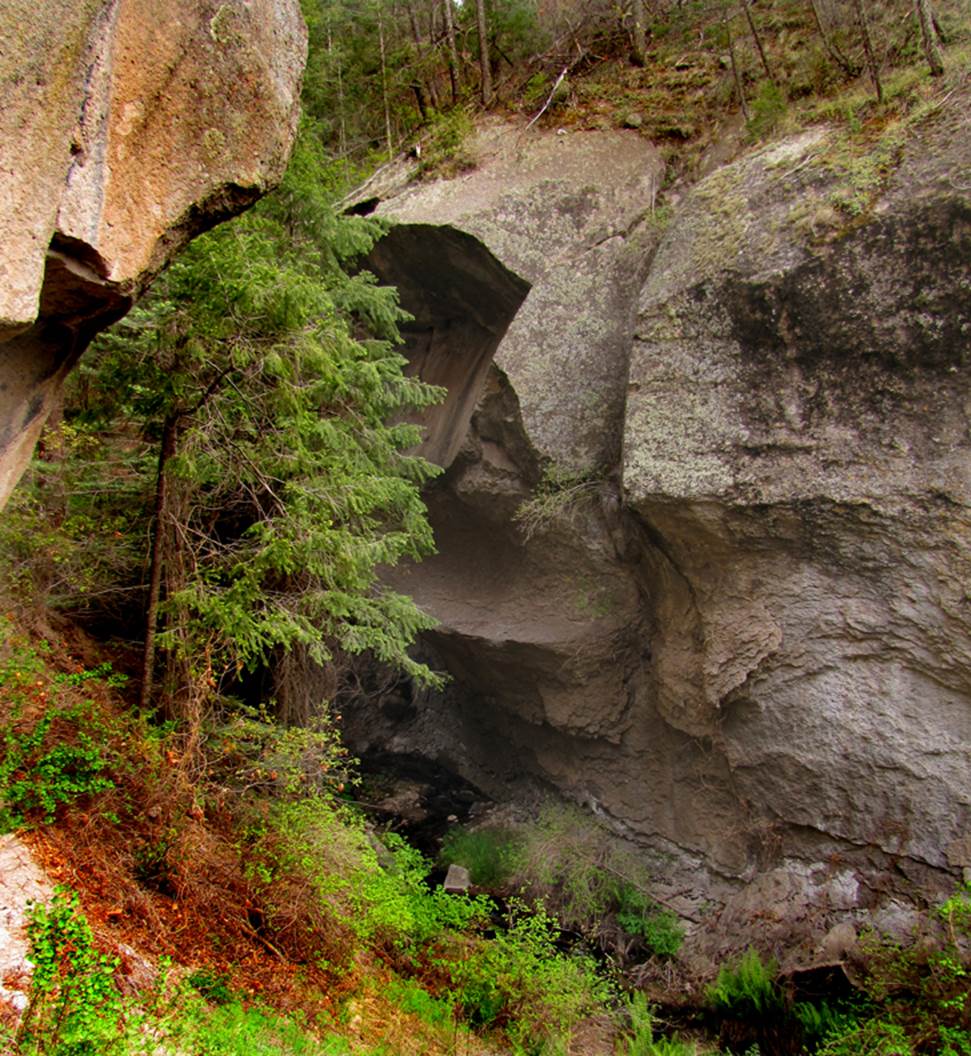 <![endif]>
…a perennial flowing stream…
<![if !vml]>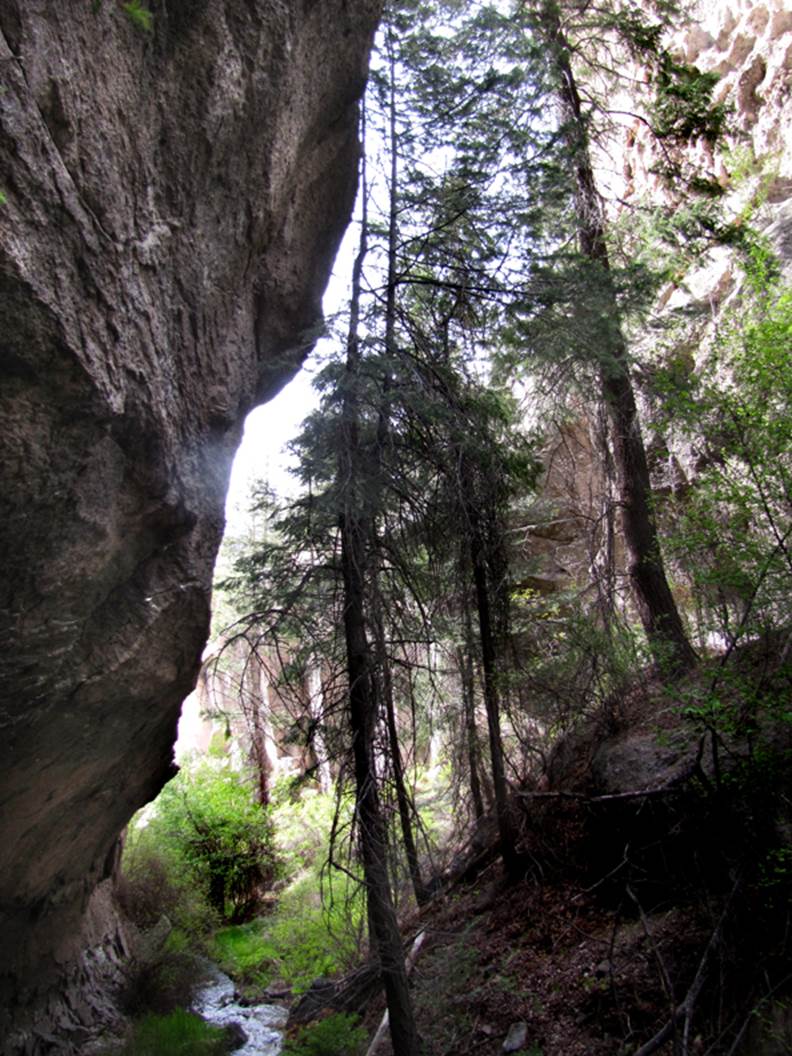 <![endif]>
Ending with a 40' high waterfall and see the family relaxing around it's base…
<![if !vml]>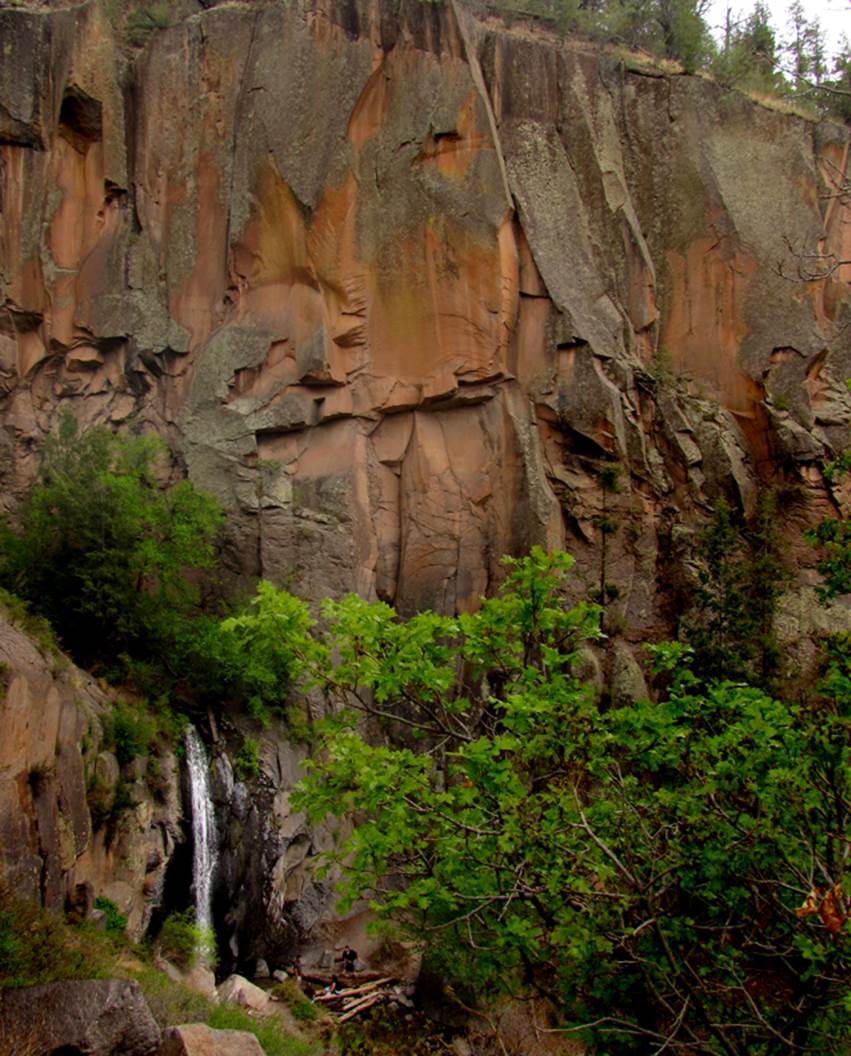 <![endif]>
beta facts:
name- Battleship Canyon
depth of slot portion- 100 to 200 feet
length of slot canyon portion- 2/3 mile
elevation- 7500' at the top down to 6900' at the bottom
GPS coordinates- ±35°49.837'N 106°38.192'W
flow- intermittent
season to visit- Anytime…!!!  Winter will have ice and snow but this canyon is hardly subject to flooding of any kind.  Summer thunderstorms do not affect the flow
accommodations- Battleship Rock Campground close by
ownership- Santa Fe National Forest
access- is from Highway 4… see the map below
nearest town- Jemez Springs is about 5 miles south of here
fun fact- it will win your heart
essay bro
Free parking is above by the restrooms at highway level.   The trail shown on the map below has been beaten out by playing children and it is easy enough to follow.
But…!!!  Be ready for poison ivy…!!!
When I apply either of these two products - just before the hike - to my ankles, hands, arms and neck… poison ivy does not affect me.
Vitality Works Oak & Ivy itch - relief of 8500 Bluewater Rd NW – Albuquerque
And/or
Ivy Itch ReLeaf - by Herbs Etc 1340 Rufina Creek - Santa Fe
Where as without these, I get poison ivy very bad, for weeks…
Right-click-save-as to make yourself a hard copy of our map.
Enhanced USGS topo map by Doug Scott
<![if !vml]>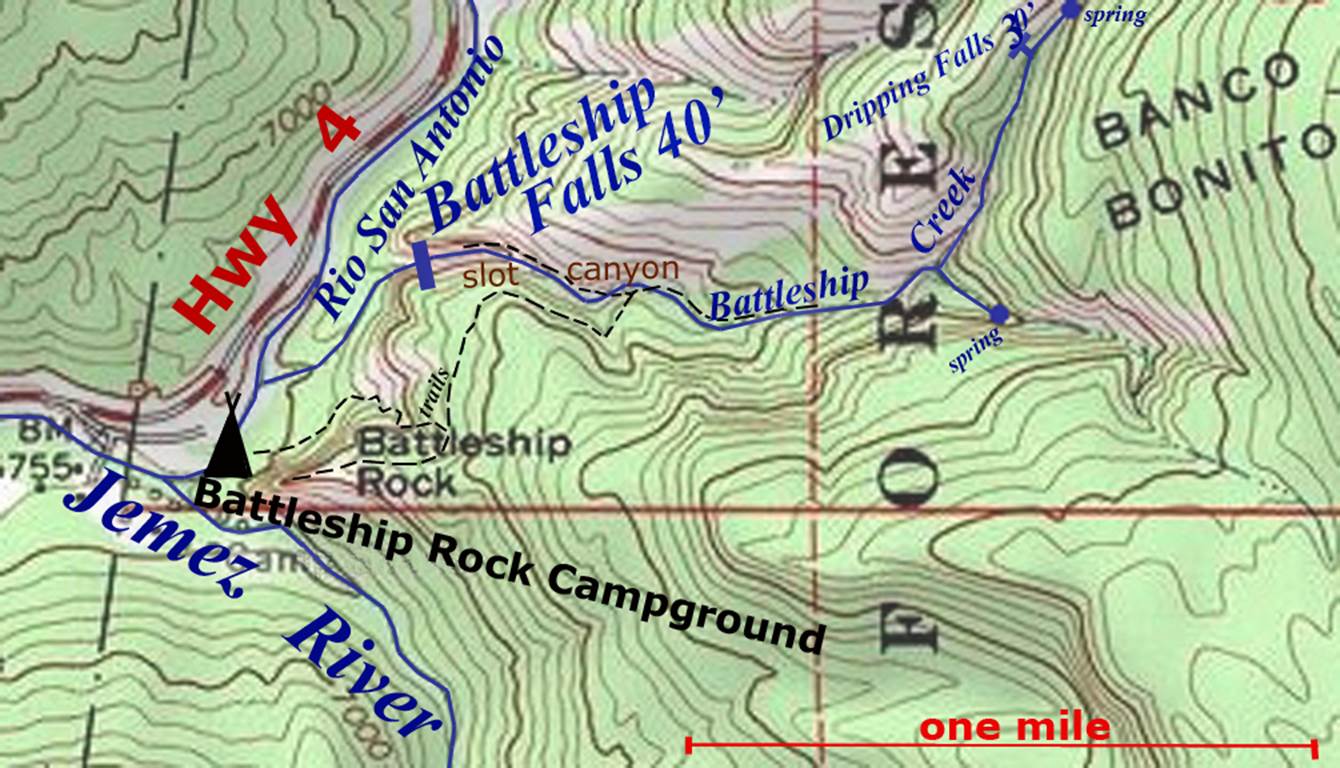 <![endif]>
Back to New Mexico Slot Canyons
Send questions and comments to dscott@themarblesculptor.com